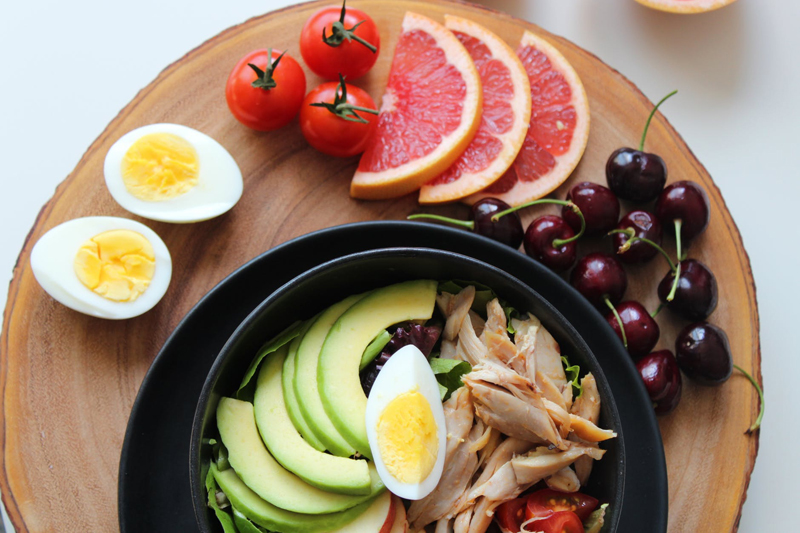 Laugh all you want! Health conscious consumers are starting to realize that pet food - especially for dogs and cats - has turned into nothing but sugar and grain. Is this normal for carnivores?
Back in the Old Days, cats and dogs were fed table scraps. They were fed actual bits of chicken, beef, plus some veggies. Many cats are kept outdoors and naturally eat fresh meat - birds, chipmunks, mice. They also eat grass, to help balance their stomachs.
It's odd, then, that over the years, manufacturers have convinced us to feed these animals small pellets of dried up, crunchy grain and sugar. Sure, many of them have artificial meat flavors. Consumers aimed for the cheapest food they could find, which often meant it had little nutritional value. Pets got fatter and sicker. Are we surprised?
There's been a change in attitude now that many pet owners have become more nutrition-savvy about their own lives. They take a look at the label on their pet's food and realize in horror that the poor animal is barely getting proper nutrition.
Not only that, but let's look at a cat's normal diet in the wild. It is juicy, with a lot of water in it naturally. The food is soft and chewy - the cat avoids the hard parts because those are normally bone. Now look what we give the cat instead. We give her hard, crunchy things, no soft chewy things. We give her completely dry food so she gets NO water in her diet. If anything, those dry pellets go into her stomach and absorb water OUT of the cat from her stomach lining! The cat has to resort to lapping up her entire daily water intake. If you've seen how a cat or dog drinks, this isn't very easy. It's not what the animals were meant to do. They were meant to eat food that was full of liquid - and then
supplement
that with fresh water.
I'm not saying your pet needs "low carb". I'm saying your pet needs HEALTHY food with a natural balance of what they should be eating. Don't turn up your nose at wet food and say "Oh look it's mostly water". That's what pet food SHOULD be - liquidy! It should be tender and chewy, and full of natural nutrients. The same rules that apply to your own eating habits should apply to your pet's. Stay well hydrated. Avoid filler sugars and starches. Eat fresh, healthy food that is very rich in nutrients. It's what our bodies were meant to do.
Lisa Shea's Library of Low Carb Books


Editor's Picks Articles
Top Ten Articles
Previous Features
Site Map



Follow @LisaLowCarb
Tweet





Content copyright © 2021 by Lisa Shea. All rights reserved.
This content was written by Lisa Shea. If you wish to use this content in any manner, you need written permission. Contact Lisa Shea for details.