Buddhist Etiquette at Temple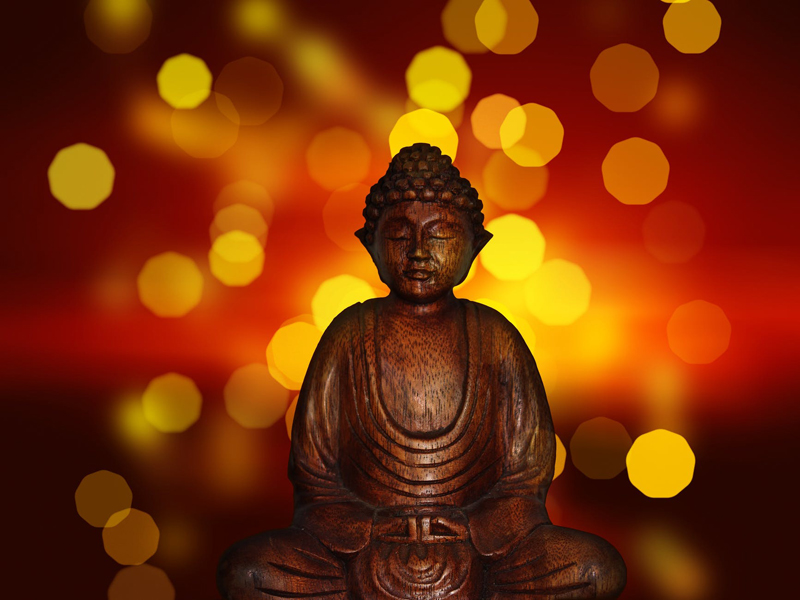 When visiting a Buddhist temple or monastery it is best to call ahead to ensure that there will be someone there. Many Buddhist centers have a set time that they are open to the public.

Dress in modest casual clothing. It is inappropriate to wear clothing that is revealing and unkempt.

Mute or turn off all cell phones, pagers or other electronic leashes so that they do not disrupt other people.

Shoes are left out side of the main shrine room.

If you do not feel comfortable doing prostration or bowing stand quietly in the back of the room until others have finished. After the lama is seated, some centers have the students perform three formal prostrations as a sign of respect to the lama and teachings. Others may join in or stand quietly. For those wishing to participate, the form is: With palms together touch crown of head, forehead, throat, and heart; kneel on hands and knees, touching forehead to ground very briefly and rising quickly. Perform the entire act three times. At the conclusion, once more touch hands to the crown, forehead, throat, and heart, pausing briefly at the end for contemplation; then take your seat.


Books containing the Dharma should be treated with respect and not placed on the floor or stepped over. Many centers and temples will provide small trays with legs to leave your material on.

It is considered rude to point. When indicating a person or an object do so with your right hand, palm up, the same applies for legs. If your legs grow tired point your feet to the side away from the teacher and altar.

When teachers, monks and nuns enter and leave the main shrine room, stand to show respect. Some people put their hands together and bow slightly. Watch to see what the other students do when the monks teachers come to the room. Also, remain standing until the teacher, monk, lama, etc. finish with there bows and prostrations at the altar.

If you are wanting to take pictures you should call ahead to verify that it is all right and to find when a good time would be so that you do not disturb anyone.

Most important is the attitude of the person who is visiting; a positive attitude goes a long way. No one will fault a person who has never visited a Buddhist Temple or Monastery.



Related Articles
Editor's Picks Articles
Top Ten Articles
Previous Features
Site Map



Follow @mommymystic
Tweet



Content copyright © 2021 by Jeanette Stingley. All rights reserved.
This content was written by Jeanette Stingley. If you wish to use this content in any manner, you need written permission. Contact Lisa Erickson for details.