Spanish Demonstrative Adjectives.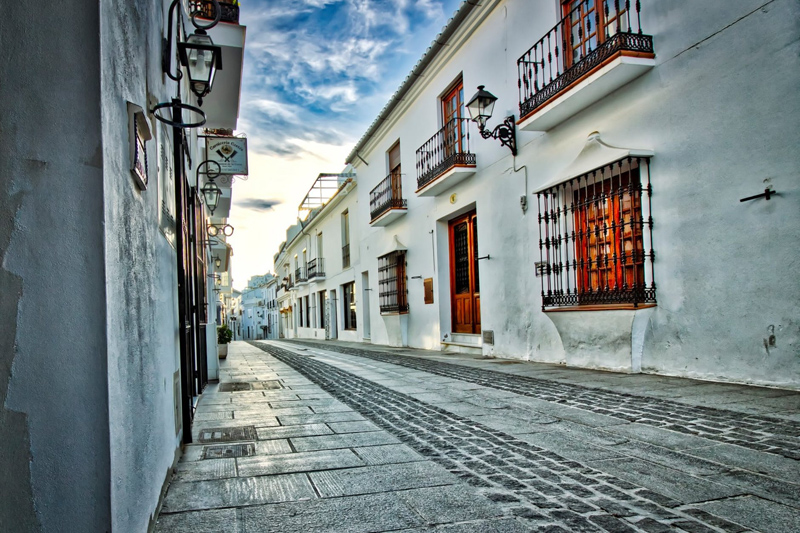 Maybe this is the first time your read about Spanish Demonstratives. If so, we'll study here, step by step, Spanish Demonstrative Adjectives, that is: "Adjetivos Demostrativos".
First of all, what's a 'demonstrative'? According to
UsingEnglish.com
, it
'indicates whether something is near or far from the speaker or writer and also shows singular or plural'
The English demonstratives are: This - That - These - Those. The difference is that Spanish Demonstratives not only show singular or plural, but also masculine or feminine.
Adjetivos demostrativos
(Demonstrative adjectives)



| | | |
| --- | --- | --- |
| Masculine | Feminine | |
| este | esta | this |
| estos | estas | these |
| ese | esa | that |
| esos | esas | those |
| aquel | aquella | that over there |
| aquellos | aquellas | those over there |

This table shows the Spanish Demonstrative Adjectives. The first thing to mention is that in Spanish we use three demonstratives (este - ese - aquel), instead of two (this - that). So este / esta correspond to this and ese / esa to that. But what about aquel / aquella?

We use este / esta to make reference to something that's near in time / location, and ese / esa when we refer to something far from who's talking/writting, but somehow close to the person who's listening.
And finally,in Spanish, we use aquel / aquella when talking about something that is far from both, the person who is speaking and the person who is listening.

As you can see, these adjectives have four forms and they have to be used according to the genre (masculine - feminine)/ number (singular - plural) of the noun they qualify; Let's see, with some examples, how they work:

Masculine singular (este - ese - aquel)
Este gato es grande (This cat is big)[click here to listen]
Ese niño es mi hijo (That boy is my son) [click here to listen]
Aquel hotel es muy caro (That hotel over there is very expensive.) [click here to listen]



Feminine singular (esta - esa - aquella)
Esta historia es muy antigua (This story is very old) [click here to listen]
Esa lección es muy difícil (That lesson is very difficult) click here to listen]
Yo quiero aquella manzana. (I want that apple over there) [click here to listen]



Masculine plural (estos - esos - aquellos)
Estos libros están nuevos (These books are new) [click here to listen]
Esos hombres dicen la verdad (Those men are telling the truth) [click here to listen]
Aquellos coches son rápidos. (Those cars over there are fast) [click here to listen]



Feminine plural (estas - esas - aquellas)
Estas chicas tienen sed (These girls are thirsty) [click here to listen]
Esas mesas están rotas (Those tables are broken) [click here to listen]
Aquellas mariposas son blancas. (Those butterflies are white) >[click here to listen]







Hope this helps!
---
Recommended material:
VISUAL LINK SPANISH - Free Demo Lessons.
Visual Link Spanish™ teaches you how to build sentences, ask and answer questions, and truly communicate in Spanish. Try it now for free!

Free lessons: Sentence Building, Advanced Sentences, Numbers, Colors, Verbs, Locations, Daily Objects, Restaurant, Sports and Hobbies, Rent-a-Car, Bank and more.
Just click, listen and repeat!
---


Join the Spanish Reading Club!!
We read a book (in Spanish!) every month, and the Spanish Language Forum is open to all your comments, notes or questions.

I write monthly articles for "Think Spanish" ("Piensa en español") since 2002. All "Think Spanish" articles are written in Spanish, and they include a Spanish/English glossary. You'll also have the option to buy this magazine including a CD. Nice way to learn about Spanish language and customs!




Related Articles
Editor's Picks Articles
Top Ten Articles
Previous Features
Site Map





Content copyright © 2022 by Angeles Fernández. All rights reserved.
This content was written by Angeles Fernández. If you wish to use this content in any manner, you need written permission. Contact Angeles Fernandez for details.