Buying Coins at a Major Coin Show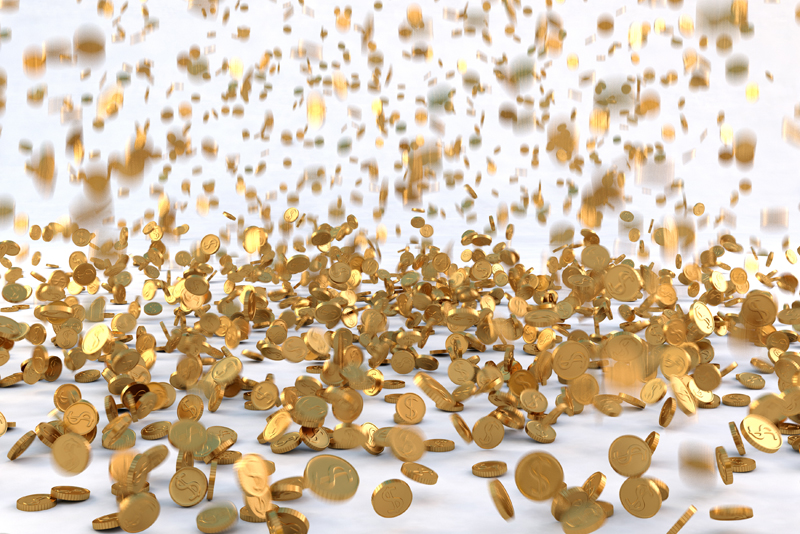 It's time for the largest coin show in the United States, the ANA World's Fair of Money. From July 27th through the 31st of 2005, the place to be is the Moscone West Convention Center in San Francisco. All the biggest coin dealers will be there; all the more notable national mints from around the world will be there; and, the ANA (American Numismatic Association) will be sponsoring auctions and seminars. This is a big deal! Many of our readers have emailed me, all asking the same thing, "How do I buy coins at a coin big coin show, or any coin show?"

If you have not been to a large coin show, it can be quite overwhelming when you first walk onto the coin sales floor. The coin sales floor is called a Bourse. At the ANA World's Fair of Money, expect to see thousands of displays, and thousands of people. So, what you need to do is create a plan of attack. In this way, you will maximize your shopping time and spend less time wandering aimlessly. Before we continue on with the process of purchasing coins, let's back up a couple of steps and talk about preparation.

The first thing one needs to do is to think of your own personal comfort. Dress appropriately. With a large number of people in one place at one time, it will be warm and a little stuffy on the Bourse. Also, dig out those old comfortable ugly shoes from the back of your closet. You might end up on your feet for eight to ten hours, and you do not want to cut your visit short just because your feet gave out.

The second thing is to pack a few items you will need for the coin show. You should plan on bringing a brief case, a back pack, or a small suitcase with wheels. In it should be some bottled water (or you can buy it there), a magnifying glass for looking at coins, cotton gloves to handle non-encapsulated coins, a notebook and pen, a bunch of return address labels (at least 100), any coins of quality that you might want to use in trade and if you can get a copy, the Greysheet (the wholesalers price guide). The Greysheet only applies to US coins. Please leave your Red Book, Blue Book, or Black Book at home. If you pull one of those out at a show, it just tells the dealer you are a real amateur. Also, have multiple lists available of the coins you are looking to buy (called a "Want Sheet"). Bring your cell phone too. I'll explain why later.

Once you arrive at the coin show, pay your admittance fee (if any), and register (you are usually required to wear a name tag), you will be given a few keepsakes, and a booklet naming all the vendors at the show (with their table numbers), and a map of the Bourse floor. Notice that each of the tables are numbered. It is time to plan your attack. Find a place to sit down, read through the book, and circle the names of the vendors you want to visit. At a large show like the ANA World's Fair of Money, most of the vendors who sell basically the same kinds of coins are grouped together (but it is not a rule). By taking 15 to 30 minutes to plan your day, it minimizes wasted time. Now let's go to the Bourse.

The next step is what I call a walk through. Walk up and down the aisles briefly looking at each of the tables, and what each of the vendors is selling. There are a lot of drawings, and a lot of coins and publications given away at these shows. Sign up for them. That is why you brought your address labels, to save time. Yes, you'll get a lot of junk mail, but that will only last for a couple of months, and you just might win a few items. Also make notes of the coin dealers you see as promising. Note their names and table numbers. It is also time to drop off your "Want Sheet" to those coin dealers who seem to have the kind of coins for which you are looking. Include your cell number on the "Want Sheet," because the dealer may just dig those coins out for you, and they can call you at the show. It saves you time. When you are finished with your walk through, it is time to visit those vendors on your list. Take a five to 10 minute break every couple of hours, even though you may not feel you need it because it can be a very long day, and it keeps fatigue at bay.

When you start to visit vendors, sit if they have open chairs at their tables, it will save your feet. Look at their coins carefully. The vendors will take coins out of their display cases to show them to you. If the coins are not encapsulated, wear cotton gloves, or only handle them by the edge. Never touch a coin surface with your naked fingers. When you find a coin you want, take out your Greysheet and look up the value. If you don't have one, ask the coin dealer for his/hers. Personally, I wouldn't buy a coin (except on a rare occasion) if it is priced more than 15% to 20% above the Greysheet listing. Remember, this rule only applies at large national coin shows because most of the coin dealers are wholesalers, not retailers, and this is your opportunity to get a bargain. Never pay the marked price for a coin. At a major coin show, everything is up for negotiation. Once you have arrived on a suitable price for the coin. Note all the information about the coin, what table the vendor is located, and the vendor's name. Tell the coin dealer you will be back in about two hours to pick up the coin, and will he please hold it for you. Give him your name to tag the coin(s). Do not pay for the coin until you pick it up. You now have a little leverage if you find that same coin at another vendor's table.

During your visits with coin dealers, expect a few calls from the vendors to whom you had given your "Want Sheet." Take the calls in front of the coin dealer you are visiting. Just politely say, "Excuse me," and take the call. It will give you additional dealing power on the price of coins if he hears you talking with competitors. Watch your time, and make sure you get back to the vendors as you promised. You do not want them to sell your coins to another collector.

Please make sure you return to all the vendors who are holding coins for you to either make your purchases, or to just tell them you have changed your mind. It is the right thing to do.

You are now ready to make your purchases. You return to the coin dealer's tables to pick up your coin(s). You need to reconfirm the price, and as the vendor is writing up the purchase slip, ask, "If I pay with cash or by check, do I get an additional 3% off because I'm not using a credit card?" Charge Card processing companies charge all vendors who accept credit cards, a fee, on each purchase where a credit card is used. If the vendor says yes, you have just saved 3%, if he says no, then charge it.

Coin Shows are fun. There is a lot to see, and it can be a real learning situation which will make your hobby even more enjoyable. I hope many of you will take the opportunity to go to them and learn from them. If you cannot go to the ANA World's Fair of Money in San Francisco this year, the show may be in a city nearer you next year, because it moves to a different city in the United States each year. Happy coin hunting.




Related Articles
Editor's Picks Articles
Top Ten Articles
Previous Features
Site Map





Content copyright © 2021 by Raymond F. Hanisco. All rights reserved.
This content was written by Raymond F. Hanisco. If you wish to use this content in any manner, you need written permission. Contact Gary Eggleston for details.