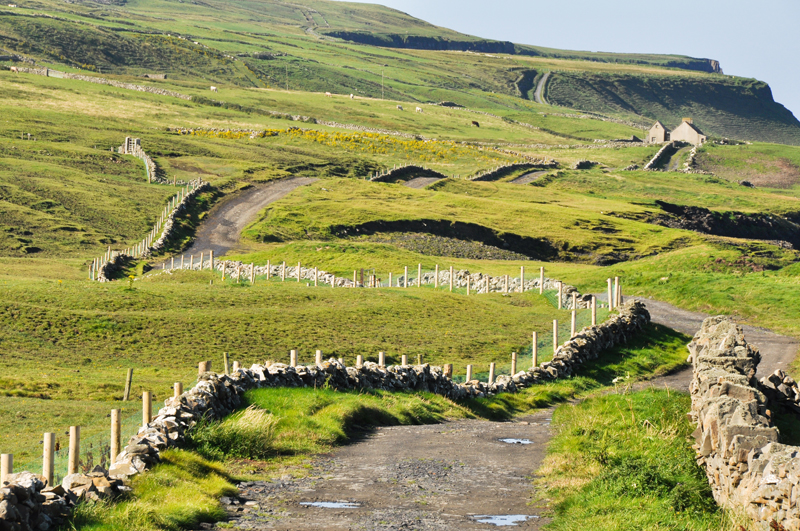 The south is the place of music and Munster has a long tradition for soft music making. The balmiest climate Ireland, it is also home to the other two largest urban areas of Ireland - Cork and Limerick. Munster is composed of counties Cork, Clare, Limerick, Kerry, Tipperary and Waterford. With Shannon Airport located in the southwest, Munster is often the gateway where tourists first encounter Ireland.

Here are four of the best aspects of this ancient kingdom.

1) Their stout is better - Don't say the G****** word. This may be a controversial statement, but I often lament that I live at the wrong end of the country because my taste buds are fans of Cork brewed Irish stout. Murphy's and Beamish are now owned by Heineken, but are still brewed in the heart of Cork city. Murphy's and their red ale, Kilkenny, have a strong export following abroad. That soft Gulf Stream weather seems to make the stout sweeter, softer and smoother.

2) Peninsulas - There are two distinctive peninsulas toeing their way into the Atlantic. The Dingle Peninsula has heart-stopping scenery that has been the film location for many Hollywood movies. Sarah Miles and Robert Mitchem swooned into love on a Dingle beach. Star Wars film crews used Skellig Michael for some shoots back in 2014.

But the lesser known and no less majestic peninsula is the Beara Peninsula. The southern half is in Cork and the northern shore in Co. Kerry. The Beara Peninsula offers sub-tropical gardens on Garanish Island, as well as a white knuckle cable car ride across the Atlantic to Dursey Island. I know, because my knuckles were white. And my friend and I were not reassured by the prayer posted in the cable car. But the guys with us gloried in it. And, the bird watching and sheer wildness of the island itself is worth conquering one's vertigo.

3) The Copper Coast - Many tourists will have encountered the Wild Atlantic Way, a drive that runs the Atlantic coast from Donegal to Cork. But there is another coastline also worth exploring. Waterford's Copper Coast has geological and fossil remains that have warranted it the UNESCO designation of Global Geopark. This means that the local site has a distinctive contribution to international built and natural heritage. So get out of your car and start exploring the flora and fauna, archaeological remains and more. You will get flushed with knowing that you have supported sustainable tourism, too!

4) The Urban Buzz - Limerick and Cork are vibrant urban centers that have country towns and rural backwaters a bus ride away. They are university towns and have many cultural festivals and events year round. Both cities have famed open markets, too. Close to Cork City is Kinsale, which has a Gourmet festival in October. The renowned Allen women - Myrtle, Darina and Rachel - of Ballymaloe, Co. Cork, reign supreme in creating a foodie culture in both cities that is grounded in excellent local ingredients.

Town or country, exploring the medieval ruins that are the backdrop for many of the Sister Fidelma mysteries, climbing Ireland's highest mountains, walking endless pristine beach, singing as you sip your local brewed stout - little wonder Munster continues to charm thousands of tourists in Ireland each year.


Related Articles
Editor's Picks Articles
Top Ten Articles
Previous Features
Site Map





Content copyright © 2022 by Bee Smith. All rights reserved.
This content was written by Bee Smith. If you wish to use this content in any manner, you need written permission. Contact Bee Smith for details.