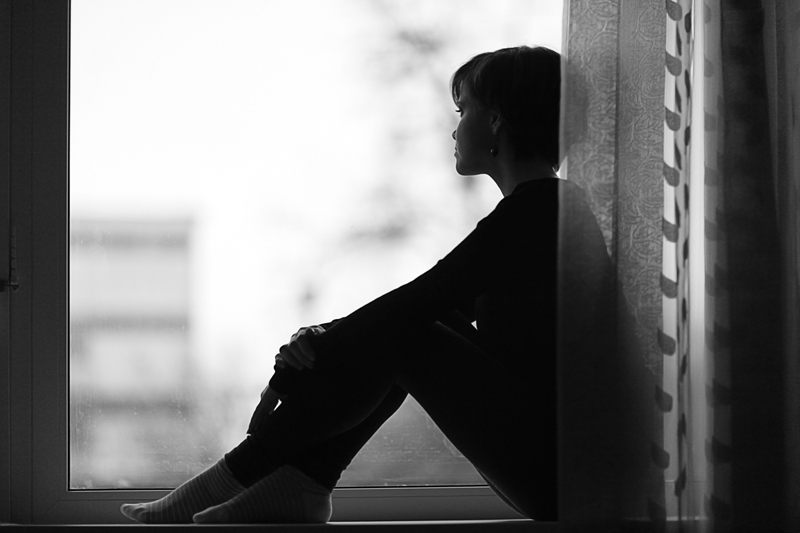 It was early 2013, after the grueling holiday season had finally past. David and I were yet again trying to figure out a way to turn around some of our sadness and pain. As the grief process shamelessly forces you on, you reach a point of desperately needing to find something to do, to take your mind away from the pain, if only for a moment. But at the same time, you don't want to not think of her for fear that you are losing her. It is a vicious feeling – the more I think of her, the more longing and sadness I feel and yet the less I think of her, the more guilt and sadness I feel. You find yourself fighting enormous emotions of guilt and anger in between the longing and tears. The idea in finding something to do, turning around our grief, isn't meant to take our minds away from Aine; it isn't a method to get rid of our grief for that is impossible. Quite the opposite. It is a means by which we can keep her close without cracking up emotionally.
Along my life's journey I have been given a toolkit that helps me, if I use it. Since my discovery of this kit, I have always thought it to be a means by which I can stay on a healthy thinking path as I face life's challenges. Never did I think I'd need this kit to survive the death of my daughter. But that is what I use it for now. In this toolkit is the reminder that if I get out of myself and focus on helping others, I have a chance at survival. Through helping others, we inevitably are helping ourselves.
Through several difficult and emotional conversations, David and I had come to the conclusion that we had to try and turn anger and pain into love and compassion. We knew that meant helping others. We also knew that this meant doing something that would help Bella, our surviving daughter, so that her world could have some semblance of peace and we also knew we needed to create a legacy for Aine. Several ideas were working in our minds: a bereaved group for parents, working with hospitals, working with other families, setting up a foundation, helping with child advocacy. All good ideas perhaps, but none of them had the right 'feel'. It needed to be something that we were passionate about so that we could give ourselves to it – otherwise, the point is lost and no one gets anything. It had to be something that had real personal meaning to us and that was needed in the community, something for others to utilize and find some worthwhile help from that utilization.
For a while we were headed in the direction of working with other bereaved parents, maybe on a couple- to -couple basis to make it more personal, out of a group setting where some folks aren't comfortable asking for help. We wondered if maybe we should establish our own network or reach out into the hospitals or hospice care. But something was nagging at me while we tried to sort out what we might do and who we felt we might be able to help. How would any of these ideas help Bella? What would be the benefit for her? I felt that these ideas would require more and more time from us and less time perhaps for her. It was the wrong direction to take if it wasn't beneficial to Bella and to us a family.
And so, when you least expect it, at the strangest moments, it comes. I was in the shower; it is quiet and contemplative place for me. My Aine knew that. So she told me what we needed to do.
At that moment, I was remembering Aine, thinking of her beautiful face and how she loved to take care of her little sister. And then I pictured her standing there, little hands on little hips, scolding me. She was seven and Bella was four. I'd just finished reprimanding Bella for something she did that she shouldn't have done. Apparently Aine didn't like my tone and said, and I quote, "Mom, she's only little. You shouldn't talk to her like that. You have to take care of her."
Yes, my little love, I do. Thank you for reminding me. Thank you for walking me through it. Thank you for planting the seed and helping us make it grow. Thank you for the idea of establishing a center for grieving children.
Within weeks, we began discussions with Home, Health and Hospice Care in Merrimack, NH and discovered that maybe together we could make a difference for Bella and other surviving children. Thus the Friends of Aine Foundation was born and we were off and running to raise money to set up centers for grieving children.
A foundation has been established in our daughter's name. Please click here for more information about our mission.

FriendsofAine.com - Aine Marie Phillips
Visit The Compassionate Friends and find a local chapter closest to you at:

The Compassionate Friends


Related Articles
Editor's Picks Articles
Top Ten Articles
Previous Features
Site Map





Content copyright © 2023 by Christine Phillips. All rights reserved.
This content was written by Christine Phillips. If you wish to use this content in any manner, you need written permission. Contact Christine Phillips for details.