Summer Reading Ideas for Teens and Adults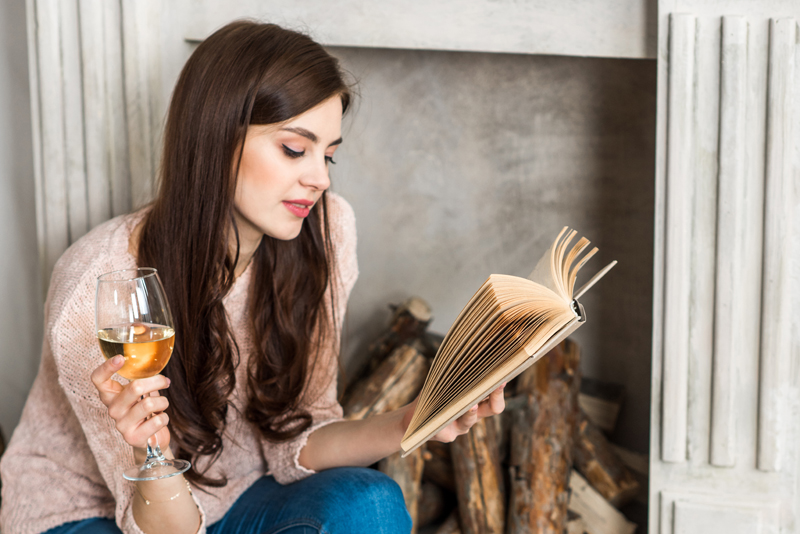 Summer reading isn't just for little kids. Teens and adults can enjoy that extra reading time, too. Start with your public library. Often they have special reading programs for the summer. Some of these can include great prizes. Check in with your librarian, and check out the program!
*What are your reading goals and how will you track them? Do you just want to read more of what you enjoy? How can you expand your world by learning new things? Meeting goals can be the reward, but sometimes it is nice to get a little extra! What will be your reward for meeting your summer reading goals?
*Visit your library, if you are looking for that perfect book. The library staff is very knowledgeable about books. They can help you find just the right book to make your summer reading sizzle!
*Go to the library events for your age group. Libraries have a lot of activities geared for teens and adults.
*Make a reading log, and congratulate yourself for every book that you read. List them all on there. Challenge yourself to read a certain number of books.
*Consider Hi-Lo books to spice up your reading selections. These are exciting books for teens and young adults who have struggled with reading. Each story is geared toward older readers, but the text isn't as hard to read. It's not just struggling readers who like these. If you are a proficient reader looking for a good read, these can be a quick gulp of solid reading.
*Choose different genres of books, including ones that you haven't read before. Explore books from each genre. Some suggested genres include mystery, science fiction, historical fiction, romance, horror, literary fiction, poetry, biography, thrillers, western literature, women's lit, travel books, and cookbooks. Don't forget to revisit those books that you loved when you were younger.
*Work with your family to set aside a special family reading time each day. Read together! Spend a minimum of 30 minutes reading together. Make it an electronics-free time. Each person can read their own book, or you can read a book together. After you are done reading, write a brief summary of what you read in a spiral notebook. It needs to be at least 5 sentences long. You can also illustrate it. Be sure to put a date, so that you can look back at your summer reading.
*Share what each family member is reading. Discuss what was read in family reading time and any other books that you are reading.
*Start a book club. Meet one time a week. You can either choose a group book or each read and discuss your own book. It's your choice. Share some snacks! This can be a time to socialize while enjoying reading.
*Find natural places where you appreciate reading and go there to read. I love reading at the arboretum.
*Do you delight in travel? Where would you like to go? Check out books to find out about that place. Also, read about that place on the internet.
Enjoy your summer reading program. Explore new people and places, learn things that you have always been curious about, and finally, improve your reading speed and comprehension. Reading in the summer can bring so many rewards. Challenge yourself!
Resources:
Find great books, movies, and music for teens. There are several ways to search this resource. Find new fiction and graphic novels for teens. You can also search for a series. Searching is easy by series name or by topic. There are also many award winning books, and they are listed by the awards that they received.
Mid-Continent Library Teen Books Movies and Music
If you liked Hunger Games, this might be the book for you! Better still, it is part of a series, so your enjoyment can grow and be satisfied. This was a New York Times Bestseller and named one of the best books of the year. Check out the Amazon link.
Red Rising-A New York Times Bestseller
NEWSLETTER:
I invite you to subscribe to our free weekly newsletter. This gives you all of the updates for the Reading Site. Sometimes, this newsletter has information on books and reading that is not in the articles. Fill in the blank below the article with your email address -
which is never passed on beyond this site. We never sell or trade your personal information.
Related links:
The Related Links below this article may be of interest to you.
There are times when I recommend an item related to my article and add an Amazon link, so that you can check it out. I am an Amazon Associate, and when you purchase an item after clicking on my link, I do make a commission for purchases made through that link.
You Should Also Read:
Hi-Lo Books Reading Resources
Ella Autie Book Review
Heckedy Peg Book Review


Related Articles
Editor's Picks Articles
Top Ten Articles
Previous Features
Site Map





Content copyright © 2022 by Connie Mistler Davidson. All rights reserved.
This content was written by Connie Mistler Davidson. If you wish to use this content in any manner, you need written permission. Contact Connie Mistler Davidson for details.