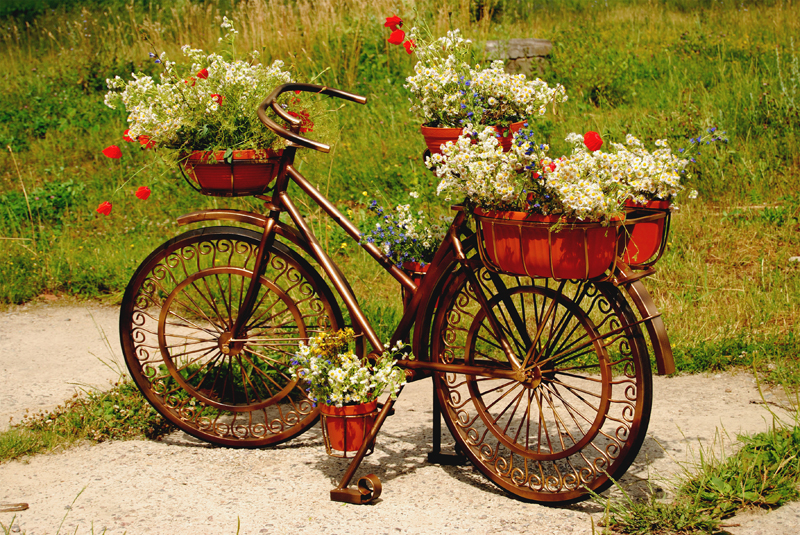 If you live in an area with mild winter climates your fuchsia, particularly the hardy varieties, can be left outside to overwinter with minimal care. More tender fuchsias, especially in colder winters, will need a little extra care to make it through for another season.

All fuchsia will begin to drop leaves as the weather cools. Clear away any debris in and around your fuchsia containers to discourage insects and disease growth. Fertilizing should end by mid-September (mid-March in the Southern Hemisphere) to allow the plants to begin to prepare for the coming winter. You can also allow the spent flowers to develop seed pods to discourage further flowering.

If your fuchsia are a hardy variety, allow them to go through two or three light frosts to encourage dormancy. (Note: less hardy varieties will not survive temperatures below 45 degrees – move these to a sheltered area on cold nights). Remove the dead leaves and give them a light dormant spray for insects.

Prepare a storage area for your fuchsia. If your winters are mild placing your fuchsia in a covered porch, next to a sheltered wall, or even under a patio table protected from wind may be all that's needed. For more severe winters prepare to store your plants in a shed, basement, garage or window well which will stay consistently between freezing and 40 degrees or so. You can also build a large box or cold frame and insulate it with 6 to 8 inches of old blankets, shredded paper, straw, peat moss, or disease-free dry leaves. If your storage location will be consistently above 45 to 50 degrees your fuchsia will not go completely dormant and will need adequate light, either from large windows or artificial grow lights.

Clean your storage area thoroughly using a 10% bleach solution to kill bacteria and discourage disease. Adequate air circulation will also help discourage disease as your plants overwinter.

Prune away any dead wood on your fuchsia and cut the branches back so your containers will fit in your storage area. If your plants have not gone completely dormant there may be some oozing of sap from the branch tips. Allow the sap to dry before putting the plants into an enclosed area.

You will need to water your fuchsia at times throughout the winter but do not keep them wet but also, never allow the root ball to dry out. A moisture meter (available from most nurseries and hardware stores) is useful in making sure the roots remain slightly damp all winter long. Check your larger pots at least twice a month and your small containers at least weekly, and give a little water as needed. Make sure your containers can drain well and never allow them to sit in water.

As the temperatures begin to rise in the Spring your fuchsia will begin to sprout new leaves. Prune the branches back to the new growth and thin and shape as desired. Move your containers back into the garden – to sheltered areas at first, covering or bringing indoors as needed to protect from any late frosts. Start your Spring fertilizing routine with liquid fertilizer or compost tea, or a slow-release pellet type worked into the top 1" of soil. If desired, you can top-dress your fuchsia in the early spring as well, removing the top 2" of soil and replacing with fresh soil and slow-release fertilizer, or completely re-pot with fresh soil.

You Should Also Read:
Winter Container Garden Care
A Winter Kitchen Garden


Related Articles
Editor's Picks Articles
Top Ten Articles
Previous Features
Site Map





Content copyright © 2021 by Jessica Carson. All rights reserved.
This content was written by Jessica Carson. If you wish to use this content in any manner, you need written permission. Contact Lestie Mulholland for details.