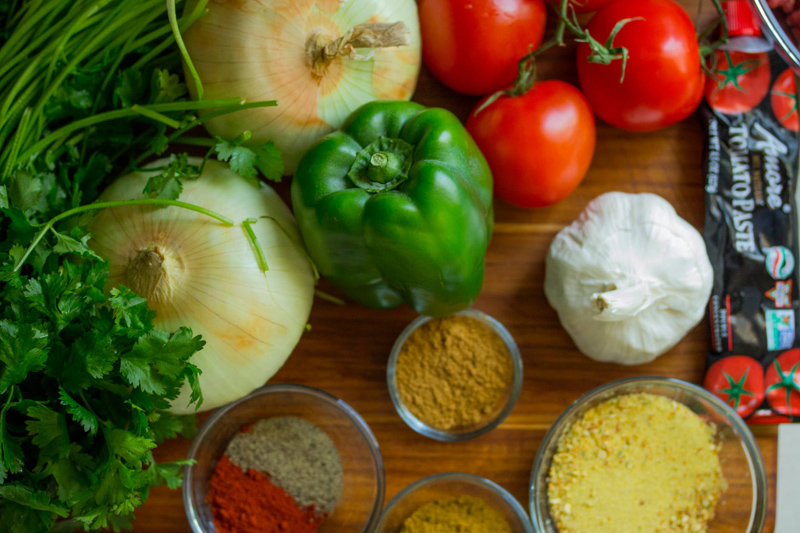 Polenta is also known in the U.S. as the Italian cornmeal, but this simple food is much more than just boiled ground corn. Historically a peasant food, polenta is made with cornmeal (maize flour) cooked in salted water and then served still steamy in its creamy form to accompany a variety of foods, such as sausages, meat, mushrooms, cheese and even fish. Once it becomes cold and firm polenta can also be sliced and fried, baked or grilled.
Hystory of Polenta
After the introduction of corn from the Americas in the 1500s, polenta was for centuries an important staple food for most of northern Italy, as well as other parts of central Europe, where temperate climate allowed the coltivation of the corn. However, prior to the arrival of corn, different types of grains were used in Italy to prepare what was known as
pulmentum,
 a Latin term for porridge prepared since Roman times using other types of grains, such as farro, millet or buckweat but also flour from chestnuts and cheackpeas. 
In tough economic times polenta was often the only food available for many Italians in the north of Italy. During and after World War II, polenta was commonly eaten with few other foods available in those days, such as salted anchovies or smoked herrings; in special occasions it would be topped with sauces while firm leftover polenta would make for a nice breakfast accompanied by a bowl of milk.
Polenta Preparation Basics:
Many brands of instant polenta can be found in grocery stores a bit allover the world, but traditional polenta is made with cornmeal (maze flour) best cooked
slowly
in salted water in a copper  pan, not tinned or coated inside, over low heat. In the good old days, and in few of todays' Italian kitchens, polenta was cooked in a large copper pot called
paiolo
. This used to be what we would call a cauldreon and it was suspended over the fire of the kitchen fireplace.
When using slow cooking cornmeal or maze flour, the proportions are roughly 70% water and 30% cornmeal. The flour will absorb more or less flour accordingly to its freshness and grinding (fine or coarse), therefore the quantities must be adjusted carefully to avoid a too runny or too firm consistency of the polenta.
Ingredients and Directions:


1 1/2 quarts water


2 tsp salt


1 1/2 cups finely ground polenta (maize flour)
In a heavy sauce pan, place the water and salt over a high heat. Bring the water to a boil.


As soon as it reaches the boiling point, Pour the polenta in a slow and steady flow, while stirring constantly with a wooden spoon, in a clockwise direction, to avoid the formation of lumps.



Reduce the heat and simmer the polenta for about 45 minutes, stirring frequently.



It is done when the mixture separates cleanly from the walls of the pan.


Serve immediately along 

with soft cheeses, sauteed mushrooms, sausages, stewed meat or any rich sauce of your choice.
Enjoy and buon appetito!
Cinzia Aversa, 2014
BellaOnline Italian Food Recommends:
Polenta: Over 40 Recipes for All Occasions
, by Brigit Legere Binns
This book takes you beyond the normal expectations for polenta. This is a beautiful cookbook, offering unique, but never bizarre recipes using polenta. I particularly like the cinnamon popovers. This cookbook would make a lovely gift for the cook seeking to explore the gift of maize.  
You Should Also Read:
Rice & Polenta Recipes
Polenta With Parmesan Cheese Recipe
Firm Polenta Recipe


Related Articles
Editor's Picks Articles
Top Ten Articles
Previous Features
Site Map





Content copyright © 2022 by Cinzia Aversa. All rights reserved.
This content was written by Cinzia Aversa. If you wish to use this content in any manner, you need written permission. Contact Cinzia Aversa for details.