Summmer Sun and Harry Potter?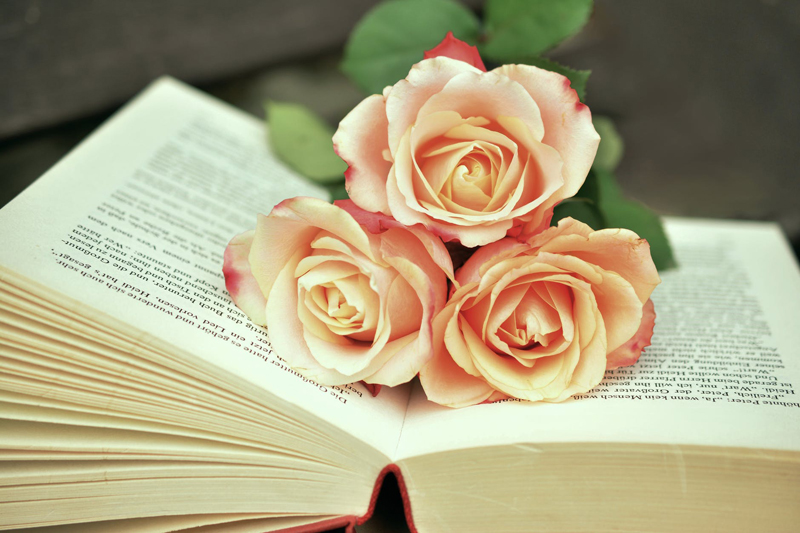 With the latest installment of Harry Potter due to hit cinemas in July, I've received several inquiries into the book series. Magic has been a topic which has been discussed a few times in the forum after I reviewed the
Magic School Bus
series and
Twilight
. I've found that people, pastors included, are almost evenly split on the subject of the appropriateness of magic in children's literature and movies.
The Harry Potter
series has caused controversy and debate among almost all religious groups. Cardinal Ratzinger, now Pope Benedict XVI, criticized the books for presenting themes which interfere with young Christian development. Across the Bible belt of the Southern United States, much was made about the violent and occult themes prevalent in the books leading some in South Carolina to call for a ban of the series in schools. Vocal opponents have called JK Rowlings beliefs into question labeling her an "atheist, anti-Christian, and a non-believer".
For those not familiar with the series, let me present a brief synopsis. Orphaned as a baby, Harry lives in a closet under the stairwell in a relative's house. Because of his "unusual" behavior, they appear to possess a dislike of him. Harry suddenly receives a visit from Hagrid, a giant, and learns that his strange behavior is actually caused by his magical abilities. Whisked off to a school named Hogwarts, Harry begins to be instructed in wizardry. The series follows the adventures of Harry and his two closest friends, Hermione and Ron, as well as the lives of several other less prominent characters through their school years. The final book ends in the future when they are all grown. As the story unfolds, the reader learns that Harry's parents died fighting the evil Lord Voldemort. While Voldemort tried to kill Harry, he was unsuccessful and Harry was ultimately saved by the love of his mother. Ever present are the themes of good versus evil.
So, what's the truth and what is a Christian supposed to do?
Deuteronomy 18: 10—12 states, "There shall not be found among you any one that maketh his son or his daughter to pass through the fire, or that useth divination, or an observer of times, or an enchanter, or a witch. Or a charmer, or a consulter with familiar spirits, or a wizard, or a necromancer. For all that do these things are an abomination unto the LORD: and because of these abominations the LORD thy God doth drive them out from before thee." Critics point to the fact that the book series deals with all of these. Fantasy, make believe, or whatever you call it is an important part in child development. Children learn visually and like to act-out the information they assimilate. While we should live our lives biblically and, as Christian parents, should safeguard what our children are exposed to, we must do so intelligently with the
Bible
as our guide.
Because of the many inquiries, I decided to do a little research. Here is some information to help you formulate own opinion. J.K. Rowling is a member of the Church of Scotland. After viewing several interviews, I did not find one time where she denied being anything but a Christian. In fact, she has given interviews since the year 2000 in which she alludes to the books' underlying Christian themes. She has admitted to believing in, yet struggling with, the concept of the afterlife.
Ours is not to judge her life or whether or not she is a Christian. You can only make a decision whether or not fantasy books are appropriate for your child. Some denominations strictly forbid anything which clouds the mind while others find nothing wrong with fantasy and role play in the life of a child.
In the series, constant reference is made to the day when good and evil will collide in an ultimate ending. In one book, Harry is reading the tombstones. The prose on the tombstones is taken directly from Matthew 6:19 and 1 Corinthians 15:26. For more on understanding Christian themes in the
Harry Potter
series, I understand the following book offers insight
The Hidden Key To Harry Potter
by John Granger. (For those who question his credentials, Granger is an Orthodox Christian and scholar of the classics). In literary terms, Rowlings' use of the occult and violence (fight between good and evil in which some DO die) can be described as a motif. While the books are allegorical and a comparison and contrast can be made with Christian themes, I would not venture to call them
Christian Literature
.
Curiosity got the best of me. What did people say about J.R.R. Tolkein's
Lord of The Rings
series or C.S. Lewis'
Chronicles Of Narnia
series? Were they controversial during their day? In fact,
they were
. Today, we laud both authors and both series as Christian fiction. They are widely found in Christian bookstores. At the time of its release, C.S. Lewis was criticized for employing pagan and occult themes in his literature. Joining in the lambasting was J.R.R. Tolkein. Yet, Tolkein, himself, had also been criticized for employing pagan themes when
Lord of The Rings
was released.
The books have been widely popular for years and have engaged many children and adults who would normally not be interested in reading. They are well written, descriptive, and spellbinding. Study guides make it possible for you to discuss the themes with your children and provide an excellent opportunity to discuss Biblical themes in a way that would interest them.
Harry Potter books


Related Articles
Editor's Picks Articles
Top Ten Articles
Previous Features
Site Map





Content copyright © 2022 by Lyn Sedmina. All rights reserved.
This content was written by Lyn Sedmina. If you wish to use this content in any manner, you need written permission. Contact Lyn Sedmina for details.