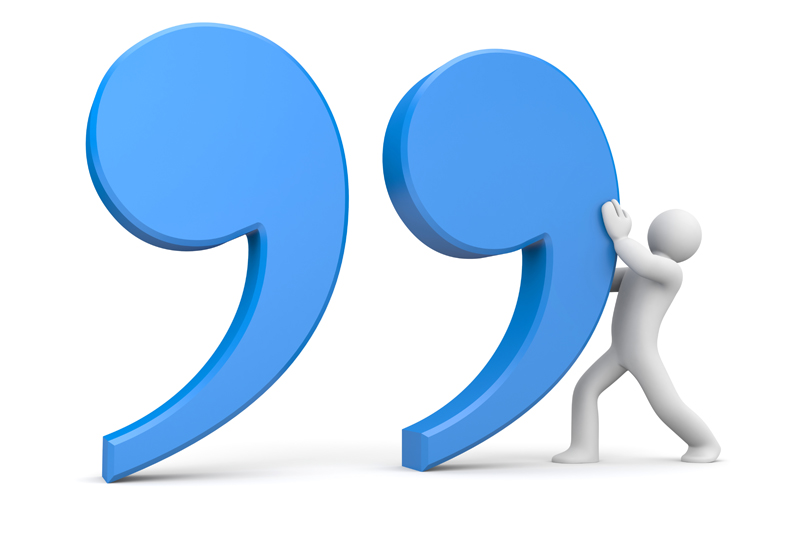 I have previously written an article about the use of the 'daily quote' idea and because it is so fitting for my BellaOnline site, it crops up a lot when I am deciding what my article will be on. A lot of the daily quote's we find are on websites, even BellaOnline has their own daily quote on the administration section for editors. With the new rise in technology, I have found that I am accessible to a daily quote 24/7.

I own a blackberry phone and with the newly updated 'apps' you can downloads an application which provides you with a quote each day - they are short and sweet and always have an inspiring tone. I decided to share with you the quotes that I have received these last three days.

"Friends will keep you sane, Love could fill your heart. A lover can warm your bed, but lonely is the soul without a mate."

This quote by David Pratt was a good one to share and I usually talk about how people can be inspired, but this quote focusses on what we already have and how we should appreciate it. Many of us with partners and all of us with friends will at some point feel that they are lonely, we are so used to having these people around us that we forget that they are actually there when we need them. But what is so obviously pointed out to us here is that there are some people, who when they feel lonely, don't have anyone to turn to. Who do you have to turn to? Who can warm your heart?

"Most people have a harder time letting themselves love than finding someone to love them."

Bill Russell wrote this quote and I think his observation is interesting. There are a lot of people looking for love, on dating websites, through friends; many of these people might even go on dates but argue that it isn't 'the one'. What Bill Russell is saying here is that subconsciously, we might not realize that the reason we are finding it so hard to look for love is because we ourselves do not want to make ourselves vulnerable, to let ourselves into the arms of someone else and give our heart to them. It's harder to love than to be loved.

"If you wait to do everything until you're sure its right, you'll probably never do much of anything."

Win Borden makes a good point as this quote is all about taking risks and I think these are some of the best quotes because when we want to take a risk, we need encouragement to know and feel that we are doing the right thing. By reading this, I think it could give someone that bit of encouragement they need to take a risk. We cannot always do things perfectly, on time, at the right time, when there are no negatives of the situation. To be able to experience a lot in our lives we should do what our heart is telling us to do and our head is cautious of.

These three quotes give three completely different topics and subjects to ponder on upon each day.


You Should Also Read:
BellaOnline Quotations - Home


Related Articles
Editor's Picks Articles
Top Ten Articles
Previous Features
Site Map





Content copyright © 2019 by Amy Packham. All rights reserved.
This content was written by Amy Packham. If you wish to use this content in any manner, you need written permission. Contact Nicole Cardillo for details.