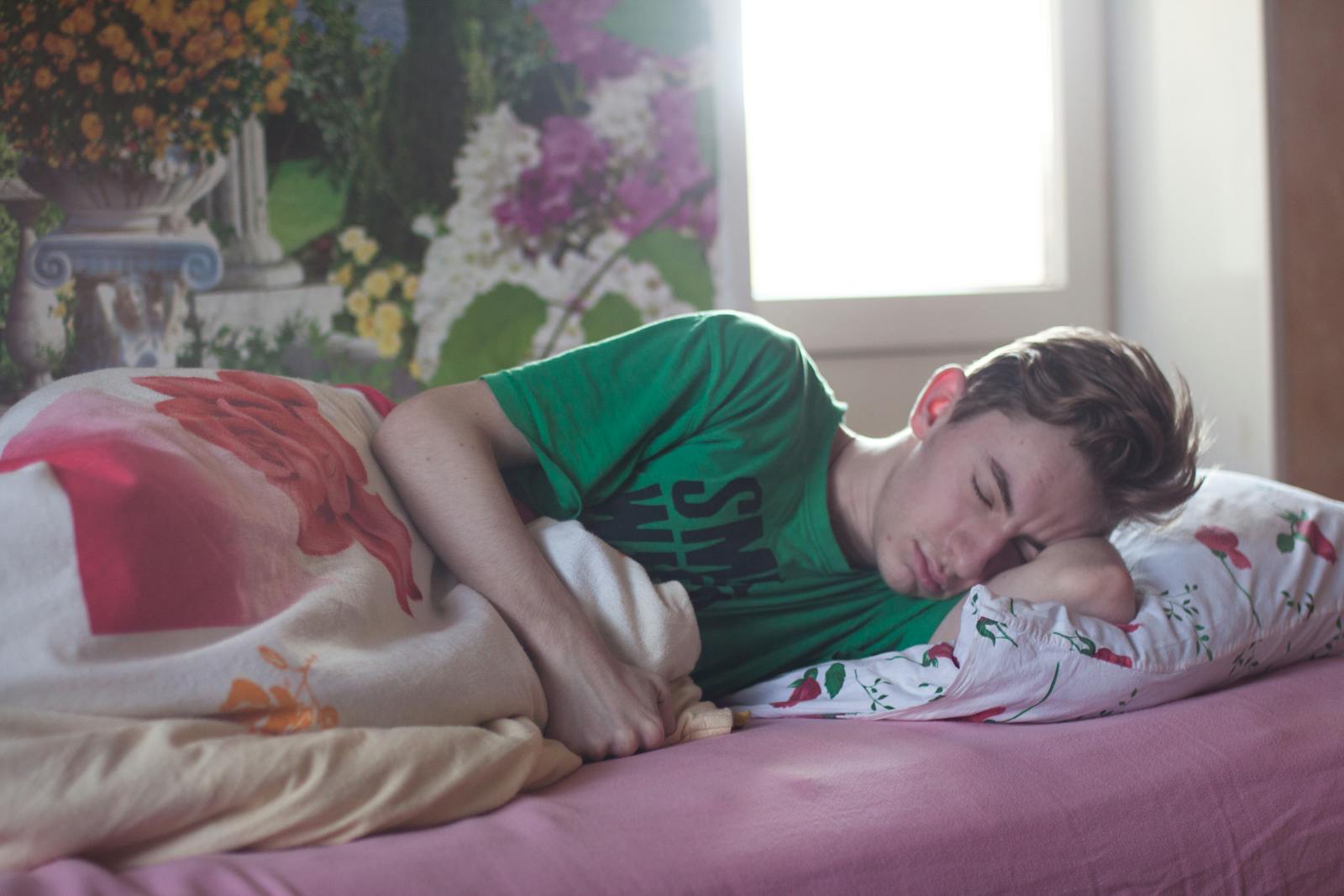 People who are under stress for whatever reason, upcoming holidays, work, school, or family life, are usually told that one good way to lower stress is to get enough rest. Parents of teens with ADD often worry that their teens are not getting enough rest. It turns out that they are right. Recent research tells the story of how teens with ADD struggle to get quality sleep. Up to half of teens with Attention Deficit Disorder have various sleep disorders.
Teens have sleep disorders that include more than insomnia, which is having trouble going to sleep or staying asleep. People with insomnia sometimes have difficulty feeling rested after a full night's sleep. A different disorder causes teens to wake up in the night with sleep terrors where the teen seems to be frightened. Nightmares or bad dreams may occur more often in teens that have Attention Deficit Disorder. Teeth grinding, or bruxism may also be evident, especially when a teen goes in for the yearly dental checkup. All of these manifestations of sleep disorders in the teen with ADD can lead to long-term loss of sleep.
Think back to a time when you had trouble getting to sleep and staying asleep. How did you feel? Teens with ADD who have sleep disorders can become sleep deprived. They can be sleepy during the day. This can affect everything from school work to staying awake while driving. Long term lack of sleep also affects judgment. A person who has sleep deprivation can be inattentive and have difficulty completing complex tasks. Problems falling asleep and staying asleep can exacerbate the symptoms of Attention Deficit Disorder.
There are several common sense things that you might do for sleep problems:
• Develop a sleep routine. Start winding your day down. Stop drinking caffeine earlier in the day. Floss and brush your teeth. Let your mind and body know that it is time for bed. You might practice some relaxation imagery if you have trouble with intrusive thoughts.
• Make sure that the room is restful. This means that the bed, pillows, and covers are comfortable. Adjust the room temperature. Open a window for a bit of fresh air. If scent is important to you, make sure that the scent that you use in your bedroom is a restful scent.
• Wear comfy night clothes. If your body is sticky from the day's work, then have a warm shower or bath.
• If you are having major difficulty getting to sleep, soaking in a hot bath for about half of an hour can be helpful. It helps the blood vessels open up, and lets your body feel relaxed and ready for sleep. Towel off quickly, get into the jammies, and go right to bed.
• Sometimes a light snack helps, but be sure to brush your teeth afterwards. Watch the calories on these snacks.
• Take the television, video games, and computers out of the room. Make your bedroom a room for sleeping. I know that this is hard for teens, but it is important. When the games are calling to you, sleep can lose out.
• This may sound drastic. Rearrange your schedule to sleep when it suits you. I know several people who work the night shift because they don't sleep well at night. Their internal sleep clock is set for the daytime hours.
• Try resetting your internal sleep clock if you are unable to change your work hours. When you are up all night, then continue to stay up until it is time to go to sleep the next night. No naps, please! Then follow the above steps, and see if you are able to reset your internal sleep settings. Be careful operating heavy machinery and doing complex tasks that require either judgment or timing. In other words, don't drive, sign legal papers, or take trapeze lessons when you are sleep deprived!
• If you have problems with noise in the house or outside the house, get a white noise machine. When we have our sons at home, they are up and down at different times. We were going crazy from sleep deprivation. I ordered a white noise machine, and it helps immensely. We turn it on before bedtime, and we sleep well.
If none of these ideas work, and you've consulted with your friends and Dr. Mom about this problem, it is time to bring in the big guns. Make an appointment with your family doctor. Get a sleep study scheduled. Attention Deficit Disorder seems to predispose teens to sleep problems, according to the latest research. Do not play this problem down. It is a real problem with possibly serious repercussions, especially if your teen is a new driver. Driving while sleep deprived has the same effect on the operator's driving skills as driving while drinking. Don't take a chance. Get help for sleep disorders.
I bought my white noise machine from Amazon, and it was worth every penny! This little machine has improved the quality of my sleep, since it blocks a lot of noise.
Marpac 980A Sound Screen Sleep Conditioner White Noise Generator Dual Speed
Sometimes tips on living with ADD/ADHD can be helpful. This book is highly recommended as a very practical book for adults.
10 Simple Solutions to Adult ADD: How to Overcome Chronic Distraction & Accomplish Your Goals
You Should Also Read:
Music and ADD
Building School Success with ADD EBook
Insomnia with ADD


Related Articles
Editor's Picks Articles
Top Ten Articles
Previous Features
Site Map





Content copyright © 2022 by Connie Mistler Davidson. All rights reserved.
This content was written by Connie Mistler Davidson. If you wish to use this content in any manner, you need written permission. Contact Connie Mistler Davidson for details.