Color Models In Digital Art Software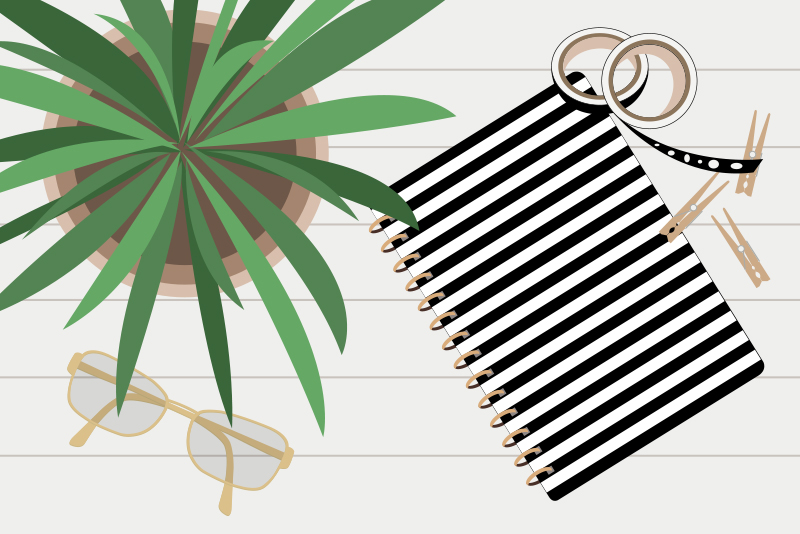 A color model is a method of describing color. There are five color models that you may work with in graphic software such as Adobe
R
Illustrator
R
. Which one you use depends on your project.
RGB Color Model
This color model is used mainly to display color on a monitor such as a computer or television. What does the RGB stand for? It stands for the three primary colors used in the model; Red, Green and Blue. Mixing these colors together in different strengths results in other colors; 16,800,000 colors in fact. When you add red, green and blue together at 100% strength each, you get the color white.

Click for Larger View
Web-Safe Color Model
What are web-safe colors? These colors are a subset of the RGB Color Model. There are 216 colors that are considered web-safe because every computer is expected to display these colors uniformly. Most web designers have been taught to use these web-safe colors when designing webpages and graphics for the web.
CMYK Color Model
This color model is used for print related projects. The letters stand for Cyan, Magenta, Yellow and Black. When you mix these colors together at 100% strength, you get the color black. When the printer prints a color image, it uses different amounts of these four colors to get the other colors in the color spectrum.

Click for Larger View
Grayscale Color Model
What happens when you mix black and white? You get gray! Well, you can really get several different shades of gray depending on the amount of black and white you use. There are 256 shades of gray in the Grayscale Color Model. Think of these shades of gray along a straight line with black (numeric value of 0) at on end and white (numeric value of 255) at the other end. All the shades of gray will fall between 0 and 255.
0
255
HSB Color Model
This last color model discribes color in three ways; Hue, Saturation and Brightness.
Hue
Hue is another name for color. When we think of the color red, we really mean the red hue. Above is an example of a spectrum of many hues or colors that all have the same brightness and saturation.
Saturation
This is a way to describe variations of one color. Saturation is the variation of intensity of a color. The more saturated a color; the more pure the color is said to be.
Brightness
This is another way to describe variations of one color; from light to dark. In the image above, you can see that blue ranges from light to dark blue.
Copyright 2018 Adobe Systems Incorporated. All rights reserved. Adobe product screen shot(s) reprinted with permission from Adobe Systems Incorporated. Adobe, Photoshop, Photoshop Album, Photoshop Elements, Illustrator, InDesign, GoLive, Acrobat, Cue, Premiere Pro, Premiere Elements, Bridge, After Effects, InCopy, Dreamweaver, Flash, ActionScript, Fireworks, Contribute, Captivate, Flash Catalyst and Flash Paper is/are either [a] registered trademark[s] or a trademark[s] of Adobe Systems Incorporated in the United States and/or other countries.


Related Articles
Editor's Picks Articles
Top Ten Articles
Previous Features
Site Map





Content copyright © 2019 by Diane Cipollo. All rights reserved.
This content was written by Diane Cipollo. If you wish to use this content in any manner, you need written permission. Contact Diane Cipollo for details.