Climate Refugees Around the World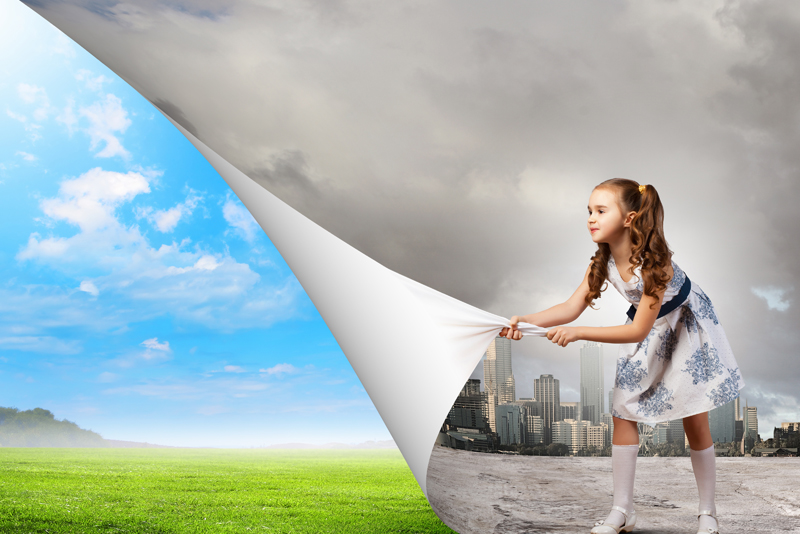 "Climate Refugee" is a widely discussed word in today's world. Because of rising sea level and natural disaster many countries in the world are facing this problem. According to a report presented in COP15, 11,000 extreme weather events killed 600,000 people worldwide. Climate change has an effect on migration in three distinct ways; through
warming and drying in some regions, through increases in extreme weather events such as cyclones, river floods and last but not the list is 'sea-level rise' which permanently destroys certain productive low lying coastal areas. These three ways are responsible to force millions of people to be permanently relocated.


The Global Climate Risk Index 2009 ranking showed top ten countries that are most affected by extreme weather events in 2007. These countries are Bangladesh, Korea(DPR), Nicaragua, Oman, Pakistan, Bolivia, Papua New Guinea, Viet Nam, Greece, Tajikistan. Scientists say that Bangladesh is the most vulnerable nation to extreme weather events as a result of climate change; Italy, Portugal, Spain and the United States ranked in the top twenty. The rankings in the index depend wholly on the number of deaths and the destruction of property. The survivors were not included here. If it was included African nations would certainly grab a place on the list. The most climate-related migration will occur in Africa, Asia, and Latin America.


At Cop 15 Bangladesh demanded 15 percent of any fund made available for developing nations to adapt to climate change as this country is particularly susceptible to extreme weather and rising sea level. The demand was made on the basis of carbon emission. Countries that are vulnerable emit lower carbon than any industrially developed country, which is the foremost cause of global worming.


Though there is no place for the term "Climate refugee" in international law, but over the globe a great number of approaches, initiatives and activities are going on and are expanding to prepare to solve the problems related to climate refugees and sustainable adaptation to face the possible consequences of climate change. However, all these efforts appear to be still too limited. The reason is these refugees are not conventional refugees. Climate refugees do not have to leave their countries, they only leave their home towns or, villages as a result of adverse effect of extreme weather and they still enjoy the protection of their home country's government and non government organization. So, this is a development issue that needs a long-term planned resettlement programs in large-scale to help affected people within their country.


The UNFCCC negotiations on climate change agreement can play a key role in strengthening countries' abilities to manage climate-related risks. The risk management process discussed by Germanwatch e.V. at COP15 is a two-pillar approach- a prevention pillar and an insurance pillar. The actions are expected from both the national and international level. As a matter of strategic spending, the work of existing institutions with proven expertise may be expanded by establishing an international insurance mechanism.


A recent report by the British disaster relief organization Tearfund stresses on increasing awareness and understanding of adaptation. This report also recommends developing simple, shared conceptual frameworks, briefing papers, guidance notes and case studies and sharing experience and knowledge, hosting multi-stakeholder seminars and workshops, encouraging systematic dialogue, information exchange and joint working between climate change and disaster reduction bodies.


The expert network the Munich Climate Insurance Initiative proposed how such a scheme could flow on. They proposed that the costs should be covered from the future UNFCCC framework, that is, getting fund from countries with economic capacity to support this and are responsible for global warming through high emissions of carbon. Moving forward with such a concept of insurance mechanism is not an easy task.


However, actions to save these refugees have been started. For example, Government, civil society and international donors have undertaken a number of activities in Bangladesh that topped the list of the most affected countries by extreme weather events. This country is an example for substantive developing country on adaptation. The Bangladesh Climate Change Strategy and Action Plan includes flood management schemes to raise the agricultural productivity of many thousands of km of low-lying rural areas, coastal embankment projects, raising agricultural productivity in coastal areas, prevention of tidal flooding and incursion of saline water, establishing over 2,000 cyclone shelters to provide refuges for communities from storm and 200 shelters from river floods. This is one of many examples of action taken for vulnerable countries with the support from the international community.


Already because of sea level rise and glacier melting quickly Maldives has lost some parts of its islands, Vietnam could lose more than two million hectares of land, Egypt could lose at least two million hectares of land in the Nile Delta, Guyana could need to relocate 600,000 people, and some islands of Papua New Guinea and USA would disappear. Let's hope that together we will be able to solve this issue.



Related Articles
Editor's Picks Articles
Top Ten Articles
Previous Features
Site Map





Content copyright © 2023 by Farjana Amin. All rights reserved.
This content was written by Farjana Amin. If you wish to use this content in any manner, you need written permission. Contact Farjana Amin for details.