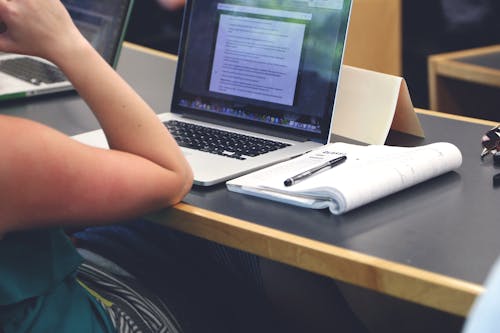 Some children have trouble learning to read because they haven't reached the maturational stage where reading instruction works well for them. As they mature, the reading instruction makes sense, and they learn to read. About 5%-10% of children have dyslexia, which makes reading very difficult. These children sometimes report that letters and words appear backwards or misplaced, leading the general public to believe that dyslexia is a vision problem. That is incorrect. Dyslexia occurs when the brain does not process visual information correctly. Dyslexia is a specific learning disability.
While reading is what most people relate to dyslexia, this condition can cause problems in other academic areas. Language, math, and writing can all be impacted by the brain processing problem that causes dyslexia. If your child is having a lot of trouble in reading and other academic areas, you should have an evaluation done. Some children show difficulties right away. Children who are especially bright with good memories may have their academic problems go undetected for a long time. What should parents watch for?
Possible signs of dyslexia:
*young children cannot distinguish rhyming words
*lack of awareness that letters relate to specific sounds
*avoiding reading
*frustration with reading
*difficulty decoding words
*trouble with visually distinguishing d, p, b, and q, which is the same letter shape with different orientations
*problems remembering sight words
*poor reading fluency
*lack of accuracy in spelling words
*forgets how to spell words
*struggles to write
*reverses words like "was" and "saw"
*relatives have been diagnosed with dyslexia
Education is the key for parents. You need to become an expert on your child's dyslexia. This will help you become a better advocate for your child in the academic setting. It will also help you to teach your child self-advocacy skills.
Take several hours to explore the resources that I have listed below. You don't have to do it all at once, but both web pages will assist you in knowing how to understand and help your child's dyslexia. Find a comprehensive look at dyslexia from understood.org, a wonderful resource for parents and educators. Discover what it feels like to have dyslexia by using their simulator. Learn specific techniques to help your child at home. Find out how to get your child evaluated for dyslexia. Discover what the school should be doing to support your child's learning. Teach your child to understand dyslexia and to advocate for herself.
Another stellar resource is the Yale Center for Dyslexia & Creativity. Like understood.org, it is comprehensive. There are the signs of dyslexia. They also have an interesting history of dyslexia. Of special interest are two of their pages. The first shows the research that is going on in the field of dyslexia. The study,
Paying attention to reading: the neurobiology of reading and dyslexia,
explores the idea that it is not just a single brain issue that is causing dyslexia. It is a must-read for anybody who has an interest in dyslexia. The second page is "Success Stories." From actors, to chefs, to lawyers, to Governors, and writers, there are stories here to inspire people everywhere. Some, like Whoopi Goldberg, Charles Schwab, Jay Leno, and Henry Winkler we have heard of. Others, we have not, but that does not make their stories less inspiring. Use this as a tool to help somebody who is struggling with the self-esteem issues that often go along with dyslexia.
Dyslexia is a lifelong condition. It can be helped using proven techniques. Children do not grow out of it, and parents must take positive steps to see that their child gets the help that he or she needs.
Resources:
Understanding Dyslexia-A comprehensive resource for parents and educators
The Yale Center for Creativity & Dyslexia
Overcoming Dyslexia by Sally Shaywitz M.D.
NEWSLETTER:
I invite you to subscribe to our free weekly newsletter. This gives you all of the updates for the Reading Site. Sometimes, this newsletter has information on books and reading that is not in the articles. Fill in the blank below the article with your email address -
which is never passed on beyond this site. We never sell or trade your personal information.
Related links:
The Related Links below this article may be of interest to you.
There are times when I recommend an item related to my article and add an Amazon link, so that you can check it out. I am an Amazon Associate, and when you purchase an item after clicking on my link, I do make a commission for purchases made through that link.


Related Articles
Editor's Picks Articles
Top Ten Articles
Previous Features
Site Map





Content copyright © 2022 by Connie Mistler Davidson. All rights reserved.
This content was written by Connie Mistler Davidson. If you wish to use this content in any manner, you need written permission. Contact Connie Mistler Davidson for details.