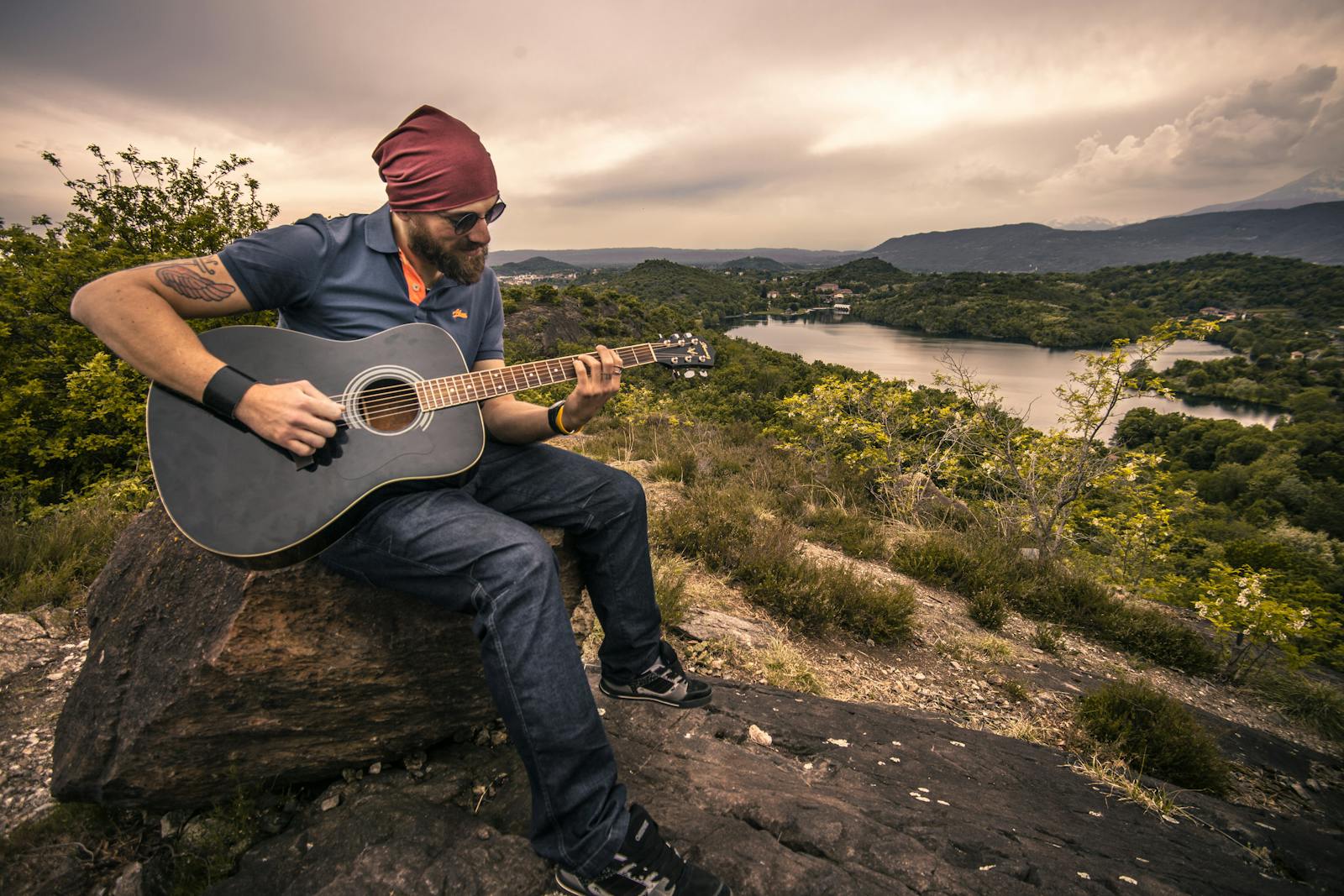 Have you ever been driving down the road when a song comes on the car radio? Immediately you are propelled back to the time in your life when that song had a special meaning for you! How many times have you been in a movie where the music in the soundtrack enhanced the mood? Songs stimulate our emotions. We can use basic principles of psychology to let this emotional aspect of music help us improve the symptoms of Attention Deficit Disorder.
Music chronicles the times of our lives, since most of us listen to background music while we are participating in other activities. Music engages the brain's reward centers. Listening to a piece of music that you enjoy can make neurons in several parts of the brain fire at one time. These include the areas of emotion and memory formation. Dopamine is released. Concentration is enhanced by dopamine. Since the levels of dopamine are lower in persons with Attention Deficit Disorder, music may be especially important for improving mood if you have ADD.
We learn to associate the music with activities and the moods we were feeling when we did those activities. This is especially true when we enjoy that familiar music. Years ago I had very few albums. When I exercised, I always listened to James Taylor's album, "Sweet Baby James." Forty years later, I get an urge to drop to the floor and do leg lifts and crunches when I hear a song from that album! How does this happen? As the music plays, we do an activity. If the activity is associated with an emotion, then the music can trigger those feelings and a desire to do that activity at a later date. This trigger can be used to improve the symptoms of ADD.
First, think of music that you already associate with certain tasks. I can clean house like a possessed woman while listening to Harry Chapin and Willie Nelson. Years ago, I found that two particular albums, "Harry Chapin Live" and "Phases and Changes" helped me to clean. l play them over and over until the job is completed. If you don't already have music associated with tasks then, deliberately build the association. Find music that is appropriate to the task. Work full tilt through the job. Every time that you do the job, put the same music on. Soon, even if you are tired, your mind and body will be conditioned to respond to that music.
Use energetic or rhythmic music for tasks that require sustaining energy. Jazzy music helps with concentration or carrying on conversations. While it is controversial in certain circles, there have been some studies that show that classical music helps with learning math.
If you want to lower your heart rate or blood pressure, you might consider listening to relaxing music. This has particular application for people with ADD/ADHD. Research has shown that many people with ADD/ADHD have trouble getting to sleep and maintaining sleep. Find music that you find soothing. Play it when you go to sleep. Concentrate on the music. Let it flow through you, almost like a meditation. You may find that sleep comes to you when you condition yourself to fall asleep to music. One problem that you might have is falling asleep listening to one particular CD. For years, it was difficult for me to sleep, unless I could listen to Moody Blues' album, "A Question of Balance." Use your music judiciously.
Increased concentration and a better mood can result from the release of dopamine while a person is listening to music. These are both powerful reasons to make music more of a part of your life. When you factor in increased motivation to clean house, exercise, learn math and get to sleep more easily, music might be an avenue to relieving the symptoms of Attention Deficit Disorder.
I have always found this composer to be both relaxing and interesting.
Heart of the Heartland
You Should Also Read:
House Cleaning and ADD
Sleep Problems and ADD


Related Articles
Editor's Picks Articles
Top Ten Articles
Previous Features
Site Map





Content copyright © 2022 by Connie Mistler Davidson. All rights reserved.
This content was written by Connie Mistler Davidson. If you wish to use this content in any manner, you need written permission. Contact Connie Mistler Davidson for details.