Self Development Information Overload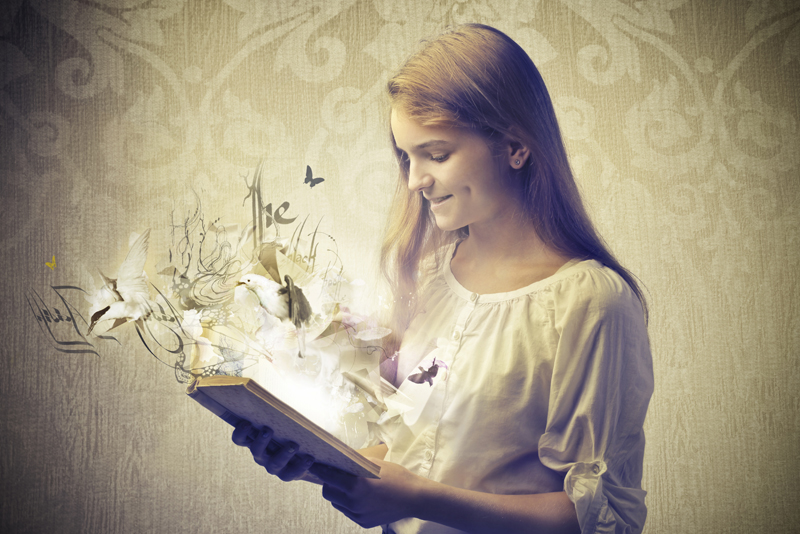 Self Development is all about being an eternal student of Life and Self, and keeping on top of information in the field. Also, self development and personal growth are key to helping you develop in your work and social environments generally.
However, there is so much information on the internet, in books, videos, CDs, DVDs, etc., that this can easily lead to overload. Information overload is a huge hurdle that makes it impossible to stay focused. This affects even the smartest minds and people at all levels in an organisation. Ultimately it can cause total stagnation in your personal, professional, and business life.
Information overload - the problem
If you are new to a particular field, you will find countless mentors and programmes on the internet, each trying to lure you their way. You get bombarded by the next best tip, trick, tactic, book, video, etc. You sign up to as many as possible for fear of missing out on information. Where does it stop? How many sites do you register with? How do you keep on top of all the emails, suggestions, tips, etc?
This is a major problem. You register on too many email lists, spend too much time browsing blogs, listen to countless live webinars or recordings, etc. Your fear is that there just might be a snippet of information that you could not possibly afford to miss.
On top of this, every time you find something that you think will help to take you forward, someone else comes up with the 'next best thing' and you feel there is no end to this. Each new book, programme, or tool you buy seems to lead to other items that are 'vital' to your success. You go round in circles trying to figure out who is really worth following. You constantly spend money on courses, coaching, seminars and other training materials that you rarely have time to implement.
Information overload - the symptoms
The more information you sign up for, the less focused you get and the less you get done. This snowballs into information overload which can lead to total paralysis as well as having a deleterious effect on everything else around you. Here are some symptoms:
* You cannot keep on top of your inbox
* You cannot decide what to action first
* You never have enough time in the day
* You have a multitude of files and folders
* You feel guilty about neglecting family and friends
* You get confused about which tools or tactics to apply
* You cannot decide which business opportunities to take up
* You feel lonely and frustrated and your morale deteriorates
* New ideas make you go in other directions and get sidetracked
* You do not know which 'specialist' is best so you follow them all
* You worry if the techniques you are using are already out of date
* You have countless books and other materials that you still have not read
* You find it hard to decide what is the most effective thing to do next
* You get confused about what actions will lead to the results you want
* You worry about which opportunities are legitimate and which are not
* You cannot figure out how to trawl through all the information you receive
* You waste time learning about subjects that are irrelevant to your business
* You bounce from one idea to another achieving very little or even nothing at all
* You find yourself going in too many directions and never get anything accomplished
* You are bombarded with so many different ways to do something that you get totally confused
Information overload - some solutions
So how do you avoid suffering from information overload and prevent it affecting your personal and work life? Here are some solutions:
FOCUS
You need to be laser-focused, concentrating on exactly what YOU need in order to achieve your goals. Choose just one or two projects to focus on. This could be mastering a marketing technique or instigating a new strategy.
MENTORS
Decide on one or two mentors or leaders to follow that go at YOUR pace. This is crucial as people learn at different speeds and in different ways. Also, choose a mentor for the specific need you have and change business mentors or personal mentors as you grow.
ELIMINATE CLUTTER
Unsubscribe from lists, newsletters, etc., that have not delivered anything significant for you to be able to put to use.
LIMIT DISTRACTIONS
Distractions rob you of time. To keep focused on the task at hand, you need to limit your distractions. Do not answer every email or phone call as they come in. Set specific times in the day for actioning various activities.
BE ORGANISED
Decide what activities give you the greatest return on your time and money. Have 'To Do' or 'Action' lists to keep yourself focused and on track, but remember that they are only effective if you actually action the items on your lists. File information you feel is essential and have a system to remind you where it is when you need it.
TAKE ACTION
Having lots of information around you is pointless if you do not use it. Decide on what single item will take you to the next level and action it.
KNOW WHEN TO CHANGE
Stick to a project to completion but know when to give up if it is not making the impact you desire.
Self Development Information Overload - Summary
Information overload prevents you from moving forward. You concentrate so much on acquiring all the data you can that you never get round to taking action for your own self development or personal growth, hence undermining your own success.
You are generally most successful when things are kept simple. Decide what your specific needs are and totally focus on information that is important to you when YOU need it and not when someone is marketing or selling it.
To receive further articles do visit the 'FREE Self Development Newsletter' link below. For my Background, Passions and why I write articles like these, see:
Dr JOY Madden
You Should Also Read:
Dr JOY Madden
FREE Self Development Newsletter
Other SELF DEVELOPMENT Articles


Related Articles
Editor's Picks Articles
Top Ten Articles
Previous Features
Site Map



Follow @WorkwithJOY
Tweet



Content copyright © 2022 by Dr JOY Madden. All rights reserved.
This content was written by Dr JOY Madden. If you wish to use this content in any manner, you need written permission. Contact Dr JOY Madden for details.