Making The Most Of Black Friday Sales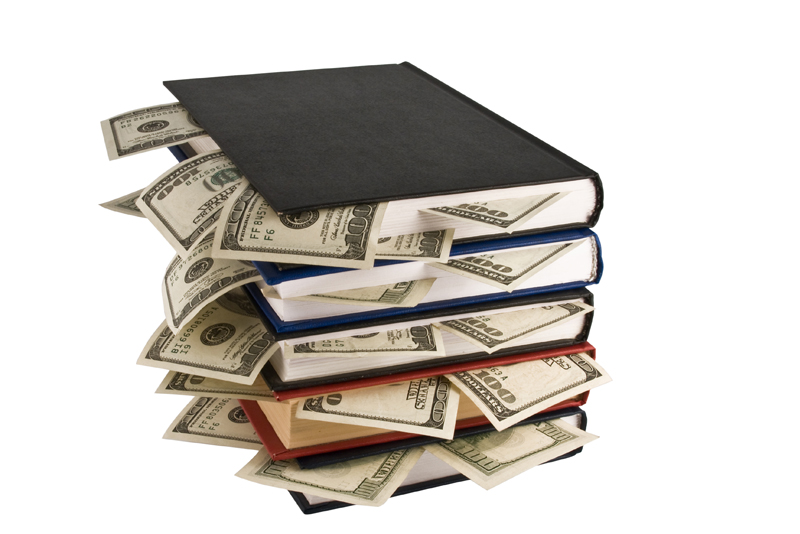 Halloween just ended and the anticipated build-up towards yet another hectic holiday shopping season is already in full swing. Some retailers, got an eager jumpstart on Black Friday, advertising early "specials" even before Halloween to entice consumers avidly on the lookout for value and unwilling to pay full price for any merchandise.

For consumers, snagging the best Black Friday deals will depend largely on their research and organizational skills and most importantly of all, how closely they observe and track pricing trends. If there is a motto for the holiday shopping season, it is "study the prices, study the prices and exercise patience!"

Begin Your Shopping Research Online

Compile your holiday gift list as early as possible. Begin your research online for products and pricing comparisons. Make a list of your favorite retailers and mail-order vendors. Study their websites as some special offers may be available exclusively online.

Do an internet search for "Black Friday best buys" or "Black Friday store sales." Websites that may be of interest are: bfads.net, blackfridayads.com, blackfriday.info, black-friday.net, blackfridayonline.com, dealnews.com, gottadeal.com, tgiblackfriday.com and theblackfriday.com. Sign up for Black Friday email alerts.

Before committing to any online purchase, read the FAQS, terms and conditions, confirm pricing, discounts, shipping costs and review the return policy. Thoroughly read the fine print. Pay attention to clauses pertaining to "limitations", "exclusions" or "restrictions" and key phrases such as "limited time offer" or "all sales final."

Create A Holiday Price Book

A holiday shopping price book is almost indispensable. Establish a price limit for every gift. To create your price book, you can use a regular notebook or spreadsheet software, if you prefer. Match the present to the recipient. Create an entry for every retailer. Jot down the price from every retailer or vendor and the additional savings from a coupon or other discount. It is also helpful to create an entry to note the return policy of the retailer. You may want to add other entries to include applicable sales taxes and shipping costs.

Early Preparation Pays When Bargain-Hunting For Popular Products

As per the past, there are several product categories that will be highly competitive with regard to public interest and which will also require careful scrutiny to pricing.

• Big-ticket items such as appliances have traditionally sold well during the fall and winter season. Many big box retailers are looking to get rid of excess inventory and make way for newer models. Consumers may be able to benefit by taking advantage of special discounts and other incentives such as free shipping and installation and extended warranties. Shoppers should carefully monitor prices as these could be reduced even more after the Christmas holiday. Interested consumers should research rebates for energy-efficient appliances.

• One niche that has always enjoyed tremendous enthusiasm among both teens and adults is consumer electronics. Popular items include: 3D TVs, add-on boxes for internet TV, Blu-Ray players, camcorders, digital cameras and accessories, digital picture frames, e-readers, GPS systems, iPhones, notebook/laptop PCs and video game systems. This is one segment of the consumer market that requires caution. It is easy to overspend and collect stuff you do not really need. In order to get the best deal, pricing is just one aspect. It is also essential to have a clear understanding of the workings of the specific technology. Consumers should research the differences among leading manufacturers as they pertain to the particular product in terms of features quality and service. Considering the overwhelming crowds on Black Friday, getting a knowledgeable salesclerk could be a formidable challenge. Some products are so new that at this point they are more aptly regarded as overpriced novelties.

• Toys are a perennial favorite, particularly action and adventure, electronics, gadgets, touch screen learning systems and Lego.

Other well-performing staples are clothing, fine jewelry, pet accessories, sports equipment and tools. If you are shopping for yourself, it may be beneficial to hold off on buying winter apparel until after New Year's when the merchandise can be bought at clearance prices. The same goes for home furnishings and accessories. Those interested in jewelry should carefully monitor prices as these may be further reduced in gradual increments as the Christmas holiday approaches.

Additional Tips:

1. Do not automatically assume that every retailer participates in price matching. Verify with the retailer whether or not price matching is allowed.

2. Avoid the debt trap of layaway. Many shoppers are unaware of the "hidden fees" associated with layaway.

3. Try to pay only in cash. Establish a predefined dollar limit for credit card purchases.

4. Shop alone.

5. Resist the urge to buy just because it is on sale! Stick to your list.

6. Collect coupon codes, sales circulars and store coupons. Keep track of sales dates for every retailer.

7. Many retailers offer additional discounts if you use the store credit card but be wary of the high interest rates. It is better to use your cash-back credit card.

8. Know the store's return and restocking policy. Does it offer store credit only or a monetary refund?

9. Spread out your shopping excursions based on what you can handle. It is not necessary to "somehow make it to every doorbuster sale." Even though some of the "best deals" may be found late-night or early morning, the quantities may be extremely limited and not worth the hassle.

10. Retain records of all sales transactions.

11. Get a gift receipt for every present.


For informational purposes and not intended as advice. Listings of the aforementioned websites do not imply endorsement.



Related Articles
Editor's Picks Articles
Top Ten Articles
Previous Features
Site Map





Content copyright © 2022 by Reshma Vyas. All rights reserved.
This content was written by Reshma Vyas. If you wish to use this content in any manner, you need written permission. Contact Sandra Baublitz for details.