The Village At Grand Traverse Commons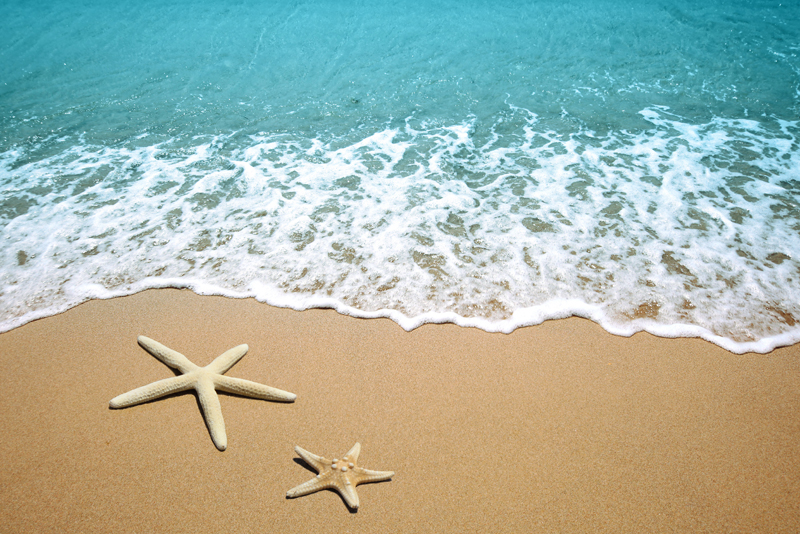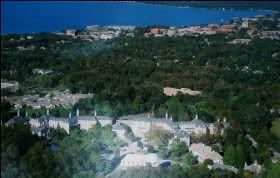 The Village at Grand Traverse Commons, formerly the Traverse City State Hospital and the Northern Michigan Asylum, is one of the most extensive historical restoration projects in America. Not only are dozens of buildings being restored, but they are also being repurposed, and used for redevelopment space. The Village is situated on 500-acres, of which, about 400-acres is a pristine park-like setting. Located just one-mile from downtown Traverse City, the Village is alive with festivals, farmers markets, shops, galleries and more.
I had the pleasure of wandering amid the beautiful architecture and experiencing the amazing variety of shops, galleries, and fabulous food spots on a visit to the Traverse City area a few years ago. To see such magnificent old buildings restored and given new life in such a beautiful and constructive way was simply amazing. If only all cities could have such vision for their old structures, buildings, and land areas.
The Minervini Group is painstakingly renovating the beautiful 63-acre campus at the Village at Grand Traverse Commons. It was once home to 3000+ residents, most of who worked, farmed, and walked freely amongst the beautiful architecture. Ray Minervini's vision was to revive the historic site into a thriving community of homes, artists, restaurants, retail, a bakery, coffee houses, and now a winery. His hope was for a lively community similar to what one would find in Europe.
Building 50, the central building, has some sprawling 400,000 square feet of space. A trip below ground level in Building 50 brings you to the Mercato the main shopping venue of the Village. With its beautifully bricked walls, inviting arched doorways, and masterful artwork and vendor displays you can't help but feel the urge to shop. Retail shops include: women's apparel, fine jewelry, handmade soaps and herbal concoctions, floral designs, original art work, spices, sweet treats, and fine wines and food.
Located in nearby buildings 67 & 69, you'll find the decadent creations of The Underground Cheesecake Company. Here you can indulge in not only luscious cheesecakes but also cheesecake on a stick, cookies, brownies, carrot cake, pumpkin roll, gingerbread cookies, and white chocolate popcorn. Midwest Living Magazine named The Underground Cheesecake Company as one of the "Best of the Midwest" places to visit.
In building 66 the Pleasanton Brick Oven Bakery is ready to tempt you with fresh baked artisan breads. The bakery boasts it is Northern Michigan's only wood fired brick oven bakery. At the Pleasanton Brick Oven Bakery they pride themselves on using organic Michigan grown grains and thereby supporting many local Michigan farms. They also use a natural leavening process (similar to sour-dough technique) that gives a slow rise and takes 8-24 hours from mixing to packaging. The Pleasanton Brick Oven Bakery is also known for their pies, cookies, muffins, bagels and fruit bars.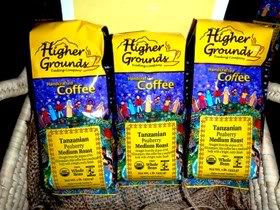 Located in building 53 is The Higher Grounds Trading Company a small-batch coffee roastery and coffee bar. At the Higher Grounds you can find a wide selection of 100% fair-trade, organic, fresh-roasted coffee from around the world. They pride themselves in offering their customers premium, gourmet, hand-crafted coffees that support sustainable development and environmental preservation. They also offer fair-trade olive oil and fair-trade chocolate. Higher Grounds also supports their own non-profit action group, On the Ground, where they work to bring fresh drinking water, education and healthcare to underprivileged coffee-growing communities. If ever you wanted to feel good about drinking a cup of coffee, giving your business to The Higher Grounds Trading Company, will get you there.
Also in building 66 is Left Foot Charley, the regions first urban winery. Left Foot Charley's works with small local vineyards that range in size from 1-6 acres. Their focus is on Riesling, Pinot Blanc, Pinot Grigio, and Gewurtztramier type grapes because they thrive in Northern Michigan. You can also find a variety of hard ciders including: oak cinnamon, and honey on tap, made with 100% Michigan grown apples.
For more info on any of the above you can visit the following websites.
www.thevillagetc.com
www.highergroundstrading.com,
www.undergroundcheesecake.com,
www.pleasantonbakery.com
www.leftfootcharley.com
For more info on Traverse City visit: www.traversecity.com, or call Toll Free: (800) 940-1120 or Local (231) 947-1120
For info on visiting Michigan visit: www.michigan.org/
You Should Also Read:
Guide to Chocolate in Grand Traverse Michigan
Sleeping Bear Dunes #1 Most Beautiful in America
Winter Fun At Michigan's Shanty Creek Resort


Related Articles
Editor's Picks Articles
Top Ten Articles
Previous Features
Site Map





Content copyright © 2022 by Hazel M. Freeman. All rights reserved.
This content was written by Hazel M. Freeman. If you wish to use this content in any manner, you need written permission. Contact Hazel M. Freeman for details.