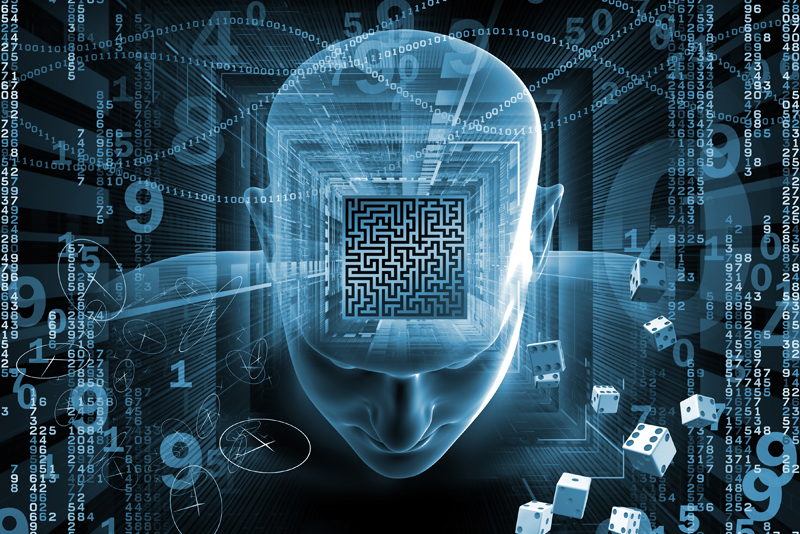 Several times throughout my life, the end of the world has been predicted in one dour form or another. Usually, I pay little or no attention to the dire forecast. Prophecies of this kind have been going on since time began.

Mark Twain tells a story of an event that took place in his boyhood home (and mine), Hannibal, Missouri, on October 22, 1844 when Sam Clemens was nine years old. The American Baptist Preacher, William Miller, predicted the Second Coming of Christ, and Hannibal Millerites "abandoned their crops and stores, put on long white robes, and gathered at Lover's Leap." Twain describes the event in "The Innocents Abroad," when he notes "the Millerites made ready to fly up into heaven at the first blast of the trumpet." The incident is known as "The Great Disappointment."

It was only a few weeks ago that a friend stopped by the house with a tract that said "Have You Heard The Awesome News that the end of the world is almost here? It's not the year 2012. The Bible guarantees that the end of the world will begin with Judgment Day May 21, 2011." The tract then invites you to visit www.familyradio.com or call 1-800-543-1495. (I just now called the number where I was invited to call back during office hours, press other buttons for more information, or to order their products.) This was the first I'd heard of this new doomsday prophecy.

I immediately went to researching online, and found that that thousands of people had given up their jobs and were caravanning across the United States to spread the world the wonderful news that the end is coming.

In spite of all the chaotic recent events and weather patterns, I didn't take much stock in this latest apocalypse prophecy. My research shows similar odd weather patterns and other events occurring in the year 1811...of course that was right before the New Madrid Earthquakes...felt over an area of one million square miles as compared to the devastating San Francisco Earthquake of 1906 which was felt over an area of 6,000 square miles. Hmmmm.

Mr. Harold Camping of www.familyradio.com has been wrong before. In 1994. He explained that error (the world didn't end after all); by saying he hadn't done his research as thoroughly as he should have. Hmmmm…pretty important issue to be slacking off with the research don't you think Mr. Camping?

I have to admit, though, that whenever the word "earthquake" is mentioned in my presence, my mind immediately slides into thoughts of the New Madrid Fault Line that runs rather close to my humble abode. Not too far from it at all in fact.
Mere days before May 21, 2011, our town and county's emergency management director, John Hark, was quoted in our local paper, the Hannibal Courier-Post. He said, "Another New Madrid earthquake will happen. It can happen and it will happen. We just don't know when."

On the night of May 20, I was enjoying a small party with a few friends out in the country. We had a lot of fun, roasting marshmallows on a bonfire for s'mores because, as we ladies all agreed, if this is our last night on earth, why worry about counting calories?

A few minutes after leaving the party that night, my friend and I were driving down the little country road back to town. A few yards up ahead, I saw something cross the road in front of us very quickly.

My first inclination was to think the figure was a deer. Deer are always making for hazardous driving conditions around here.

The thought immediately following the deer idea was the realization that what I was seeing looked nothing like a deer or like anything else that I could attempt to pull up out of my mind files.

I looked over at my fellow passenger to see if he might have seen anything. He looked back and me and said, "I thought I saw a deer cross the road at first, but I don't think it was a deer."

I told him I had seen the same thing, and had the same thoughts. He asked me why I didn't think it was a deer. I said it didn't appear to be touching the ground. He agreed, and remarked that the figure appeared to be shorter than a deer.

We were both gazing off into the dark woods at the side of the road where the creature had disappeared when I asked if what he had seen was white. He said that it was, and seemed to be misty-looking, like a ghost. He wondered aloud if there was a cemetery around the area.

I didn't know, but I wondered what sort of entities might be let loose upon the world on the last night of existence.

We were both rather unusually quiet on the way home. As we pulled into town, I looked up to see a message flashing on the electronic billboard: "The End of the World is Coming May 21, 2011." I have to admit I was a little apprehensive through the night.

Of course, May 21, 2011, has come and gone. But many experts believe the New Madrid earthquake is imminent. How does one prepare?

Personally, I have done enough research to believe that there isn't a viable plan to prepare for the New Madrid earthquake. There won't be anything left around here. The earth will liquefy and everything will dissolve. Any slight rumbling I hear or feel (like the morning when I awakened to a shaking lamp a couple of years ago), I'm heading west. I already have my bag packed (in my mind, of course).

References:

Twain, Mark. The Innocents Abroad. NY: Penguin Books, 2002.

https://www.greatriverroad.com/hannibal/loversleap.htm

https://www.familyradio.com/index2.html

https://en.wikipedia.org/wiki/1812_New_Madrid_earthquake




Related Articles
Editor's Picks Articles
Top Ten Articles
Previous Features
Site Map





Content copyright © 2021 by Deena Budd. All rights reserved.
This content was written by Deena Budd. If you wish to use this content in any manner, you need written permission. Contact Deena Budd for details.