How to tie slip knots a.k.a. sliding knots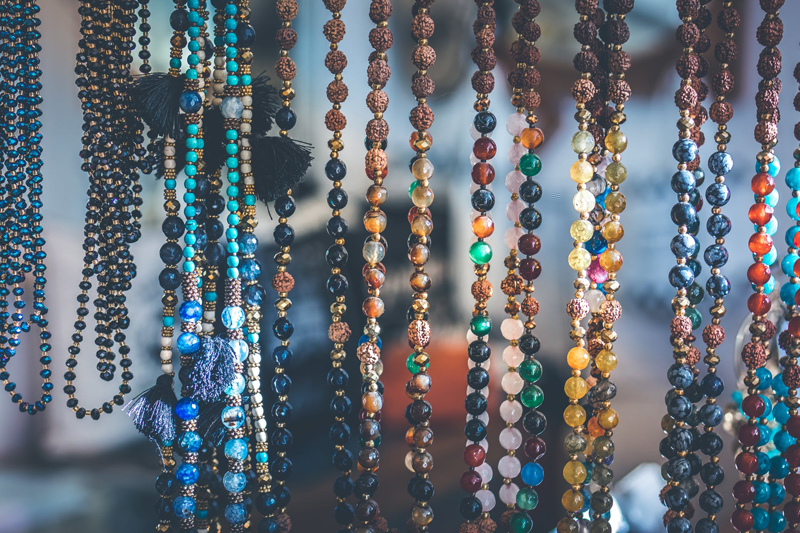 Finishing Techniques
Slip Knots

I'm going to do a few articles on finishing techniques. Hopefully they will be helpful. Please feel free to email me if there is something specific you would like to see in this series.

Slip Knots are a fast way to finish off cord necklaces, I like them better then using coil or foldover crimps because they are adjustable and you don't need to use findings for them. A single charm or bead on a leather cord is a very effective necklace or bracelet. If you use a bead, you might want to put an overhand knot on both sides of the bead in the center of the cord.

This is a necklace I made for a man who loves the look of dutch spirals. I used wrapped slip knots to close it.
This is a simple slip knot. Fast and super easy.
The end of the cord you are knotting around is indicated in green, the end you are knotting is in red.
Start by overlapping the two ends,then tie a simple knot around the other end of the cord.


Pull to tighten, and knot or add beads to loose end, trim Okay, that's a simple basic slip knot. But I prefer a more finished looking knot, so I use wrapped slip knots much more often.


Start the same way, over lapping the ends, but you want at least 3 inches of cord to tie your knot with.
Use a little scrap of cord, or of 18 gauge wire,shown in yellow, to help keep your knot loose enough to slide easily, just knot around it and the end of the cord you are knotting around. You will pull it out after you tighten the knot.

Fold the end of the knot cord down, so you have a 3 inch tail, hold the cords about a half inch from the fold.


Wrap the cord end around the cords, move your fingers up a bit where you are holding it, and wrap it a couple of times, slide the end of the cord through the loop formed by the fold.


Pull the knot cord, not the end, but the necklace part of it, to tighten the loop around the end of the cord. Pull out the scrap piece of cord.
Tie a knot and trim in the end, or add beads, knot and trim depending on how much end you left.


For both of these, repeat the process with the other end of the cord (the one you just knotted around) for the other side.

I hope you found this article informative.




Editor's Picks Articles
Top Ten Articles
Previous Features
Site Map



Follow @shala%5Fbeads
Tweet





Content copyright © 2022 by Shala Kerrigan. All rights reserved.
This content was written by Shala Kerrigan. If you wish to use this content in any manner, you need written permission. Contact Shala Kerrigan for details.