The Myth of 270g Carb Days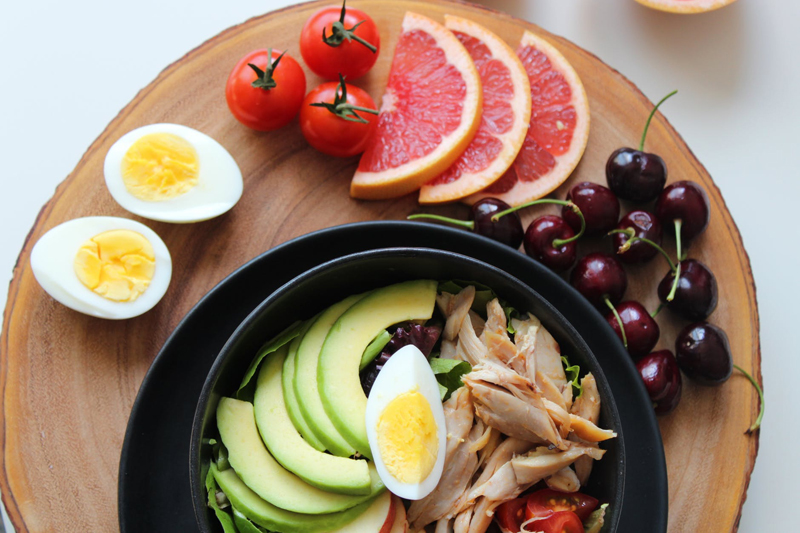 Occasionally a visitor writes in to inform me that all human beings should be eating exactly 270g of carbs every day to be healthy. Where does this absolute knowledge come from? The answer is that it's a myth.
Sometimes the visitor says that a low carb diet must only be counting "Atkins carbs". So to begin there, there's no such thing as Atkins carbs or non-atkins carbs. A carbohydrate is a type of fuel, just like protein, fat and alcohol are the other three types of fuels that the human body can burn.
There is no absolute medical set amount that any human body should consume of any of these items. You can have vegetarians who believe in one balance, Mormons who believe in another balance, and so on. There is no set dictate of 270g being the ideal intake of carbs for any person.
The USDA is trying to randomly divvy up your total caloric intake, which they set at 2,400 to MAINTAIN, not to lose weight. They then say you should have less than 45% be from carbs - and that 25g must be fiber (which doesn't count as a carb since it's not digested). The remaining 55% should be protein and healthy fats. Remember, the only remaining fuel type is alcohol which they don't have in their pie chart ;) So if you drink alcohol, you're already skewing their suggestions.
The USDA has been changing their recommendations for years - and part of this current recommendation is that you only get 25% of your calories from
added sugars
!! What kind of a healthy diet plan decides that a quarter of your calories are going to be from excess sugar added into your chosen foods??
As another comment, I just calculated what I should take in for calories given my weight and assuming I did no exercise at all and just wanted to maintain. I should only be taking in 1500 calories a day!! If I took in the USDA recommended 2400 calories a day I'd be gaining weight like crazy ...
So let's look at how healthy eating actually should work.
For example, my daily intake of food is:
Morning - protein shake, full of vitamins. Plus sugar-free multivitamins
Afternoon - spinach salad with lots of veggies, fresh tomatoes, oil and vinegar dressing.
Evening - full meal of lean steak, steamed broccoli, etc.
I'm quite full all day, never hungry, I weigh 128 pounds and am quite content. Someone who says "Oh you should eat 270g of carbs a day" is saying I should dump 240 or more *extra* grams of carbs into my diet - like two entire plates of pasta - to be "healthy"? I currently eat about 30g a day with my typical meal plan.
Just what does that person feel my body would need to do with those extra carbs? Carbs just get metabolized into sugar in your body, the same as other things you eat ... and if you have extra sugars at the end of the day, they all get metabolized into fat for storage. That doesn't sound healthy to me.
Follow the link below, I research the issue in further details, between the USDA carbohydrate breakdown and actual healthy eating.
Lisa Shea's Library of Low Carb Books
You Should Also Read:
USDA Carbohydrates vs Low Carb


Related Articles
Editor's Picks Articles
Top Ten Articles
Previous Features
Site Map



Follow @LisaLowCarb
Tweet





Content copyright © 2021 by Lisa Shea. All rights reserved.
This content was written by Lisa Shea. If you wish to use this content in any manner, you need written permission. Contact Lisa Shea for details.