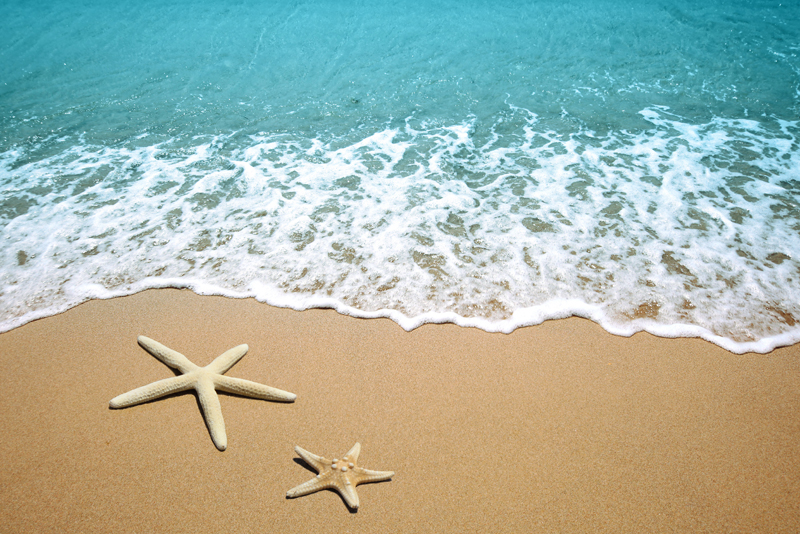 Each year I take a trip to Ontario to spend some time at our family cabin. The last few years we've been going in September, which is a lovely time to be in the North woods. Arriving after Labor Day means less traffic, fewer vacationers, and the trees are beginning to turn. The wildlife is on the move preparing for the long, cold Canadian winter ahead. As the weather begins to get that fall crispness in the air the moose are beginning to think about the rut. This means your chance of seeing moose this time of the year are better.
This year we had a rather unexpectedly close encounter of the moose kind. My brother, sister-in-law, and my husband and I were enjoying a beautiful fall day walking along a less traveled back road. We were chatting and admiring the beauty and quiet of the bush around us when my brother stopped in his tracks and quietly remarked, "Look over here." We were expecting perhaps a squirrel, or a grouse (partridge), or a bird of some sort. What we saw, staring at us through the trees about 20 yards away, a handsome young bull moose.
Needless to say, we were all surprised and not quite sure what to do. Do we keep walking, do we run, how dangerous is a moose at 20 yards? We'd heard stories of how dangerous moose can be especially during rut so we weren't really sure what to expect. Our young bull stood stock still, hoping I think, we wouldn't notice and continue on past. As luck would have it, both my sister-in-law and I had our cameras and snapped a couple quick shots. My brother gave a bit of a loud "huff," and the young bull turned and sprinted off into the bush.
This would not be the last we'd see of him though. On our return trip, we found his tracks as he meandered down the road. We followed his tracks down the road until we crested a small rise in the road and there he was, once again, browsing on the young trees along the road. We snapped another couple pictures. An approaching car scared the young bull. He trotted down the road with those long legs and disappeared into the bush.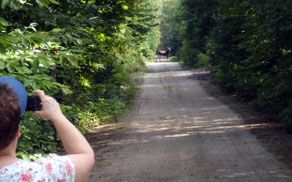 This would also not be the last we'd see of him. We continued our walk back towards the cabin. We were all a bit more observant than we normally would be. I was looking along the sides of the road thinking our bull might be spying on us once again as we had interrupted his browsing. And, he was. Through the dense bows of a pine tree, I picked out the big ears and the small antlers of our moose. He was much harder to see this time as he was camouflaged in amongst the trees. He was there watching as we walked by. I took one last picture of him through the branches, but it was very difficult to make him out in the photo.
Here's a picture of my husbands hand next to the young bulls track in the sand.
In all the years I've been traveling to our cabin in the bush and walking the roads, this is the first encounter of this kind, so close, so exciting. I'm thankful our young bull wasn't looking for a fight.


Related Articles
Editor's Picks Articles
Top Ten Articles
Previous Features
Site Map





Content copyright © 2022 by Hazel M. Freeman. All rights reserved.
This content was written by Hazel M. Freeman. If you wish to use this content in any manner, you need written permission. Contact Hazel M. Freeman for details.