Sweet Pepper Italian Veggie Side Dish Recipe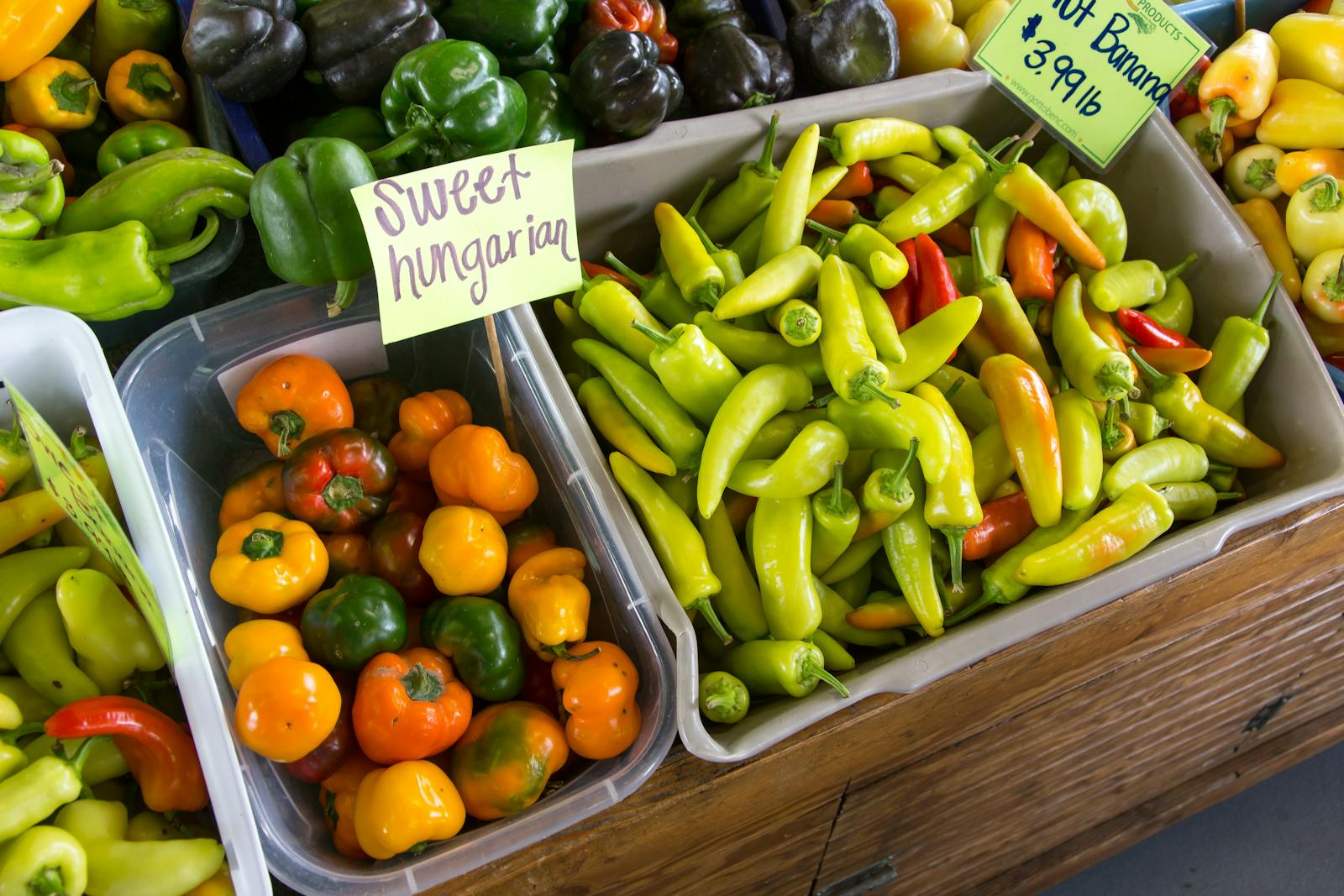 Several years ago, I started to see these cute little red, orange and yellow sweet mini peppers at the Costco where I shop. They were a bit pricey, but from time to time, I would buy a bag. These tiny peppers became an indispensible part of my shopping list. What a bargain these little beauties are!

Sweet mini peppers are a low carb food. However, their nutritional footprint is huge. Three mini peppers, which weigh in at three ounces have just 8 grams of carbohydrate, 40 calories, and 3 grams of fiber. Based on a 2,000 calorie per day diet, they have 260% of the recommended Vitamin C and 35% of Vitamin A. They also contain 2% of both iron and calcium.

While they are a healthy food, these sweet mini peppers are also delicious. Served as a crunchy snack, sliced into a salad, or used as hummus dippers, raw sweet mini peppers are an excellent choice for taste and nutrition. Cook them up in soup, vegetable medleys, or roast them for sandwiches. Raw or cooked, sweet mini peppers are a first-rate food.

Sweet Pepper Italian Veggie Side Dish Recipe

Ingredients:

¼ cup extra virgin olive oil
¼ cup roughly chopped garlic (about 1 pod)
1 cup coarsely chopped onion
4 cups sliced sweet peppers
1 cup zucchini (quartered and cut into 1 cm pieces)
1 cup yellow summer squash (quartered and cut into 1 cm pieces)
1 can-14.5 ounce- stewed tomatoes
1 tablespoon fresh lemon juice
2 tablespoons of dried parsley (or you can use fresh)
1 tablespoon of dried Italian herb blend
¼ teaspoon salt (or to taste)
1/8 teaspoon ground black pepper

Method:

In a large (12 inch) non-reactive skillet, heat the oil on high until a piece of garlic placed in the middle of the pan sizzles. Then, add the garlic and stir it around. Add the chopped onion and stir constantly, like stir frying, for one minute. Add the 1/3 (about two handfuls) of sweet peppers and stir for about 30 seconds, then add the second batch of peppers, stir for 30 seconds, finally, add the third batch continuing to stir for about two minutes. Push the peppers to one side of the pan and add the zucchini and yellow summer squash. Stir constantly for 1 minute. Then, combine the pepper mixture with the squash. Add the parsley and Italian herb blend and stir for 1 minute more. Pour the stewed tomatoes and lemon juice into the veggies and stir them in. Bring the veggies to a boil and reduce the heat to medium.

The vegetables should just simmer. Cook uncovered, stirring occasionally, until the liquid has reduces. Turn off the heat, cover the vegetables, and set the timer for 10 minutes. You will have incredibly flavorful and tender vegetables. If you like crunchier veggies, don't cover the pan with the lid. Just serve them.

One of the things that I love about these peppers is their beauty. The red, orange and yellow make spectacular dishes that almost glow with these vibrant colors. Any way you slice them, sweet mini peppers are a great addition to your kitchen.

Let us know about your favorite way to use these peppers. Post your comments and food tips in the Sandwiches Forum. Enjoy your sandwiches, sides, and soups!

When I mention products by brand name, these are the ones that I use. I have not received free products from the manufacturers, nor have I been paid to mention the products by name.



I use my old Farberwear skillet to stir fry large amounts of vegetables. It has served me well for over 25 years.








You Should Also Read:
Italian Steak Sandwich Recipe
Italian Party Sandwich Recipe
Italian Beef Burger Recipe


Related Articles
Editor's Picks Articles
Top Ten Articles
Previous Features
Site Map





Content copyright © 2022 by Connie Mistler Davidson. All rights reserved.
This content was written by Connie Mistler Davidson. If you wish to use this content in any manner, you need written permission. Contact Connie Mistler Davidson for details.