CoinTrades.com, A Coin Collector's Website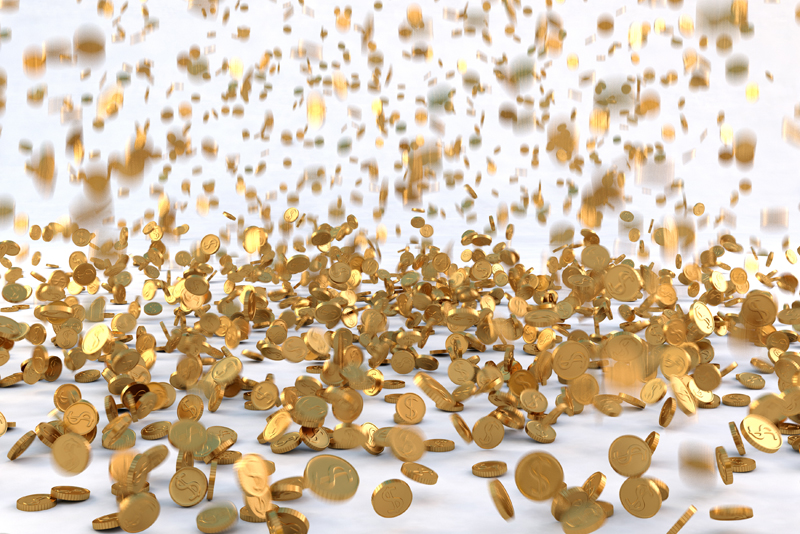 The Coin Industry has evolved through many changes within the past two
decades. It has seen the introduction of a new grading system. It
has embraced the certification of coins by third party services. It has
survived the globalization of Coin Sales through the use of the Internet.
All of these changes have benefited the Coin Collector, but still with the ever
expanding fields within numismatics, information available to the collector lags
far behind. Sure, one can search the Internet for information, but in most
cases, it is hidden within some obscure reference. There are also many
print publications available, but one must wait for the publication of the
information needed. Forum websites are generally slanted towards only one
or two types of coins, and Coin Collectors find themselves bouncing back and
forth between a myriad of websites. CoinTrades.com is a new website on the
Internet, created with the goal of providing the Coin Collector a global
community in which to interact on a variety of levels, and to be engulfed in
numismatic stimulation in ways not previously experienced. In other words,
it is a website designed specifically for the Coin Collector.
The concept for CoinTrades.com was born over one year ago. It was
developed out the notion that Coin Collectors should have a meeting place to
trade and swap their coins between each other. In studying what would set
this website far apart form any other website on the Internet, it was discovered
that Coin Collectors need more than just a trading center. There was
nothing on the Internet that provided the collector with an education center, an
entertainment center, a news center and a center for discussion. The
website needed to be an all inclusive meeting place to fulfill the needs of Coin
Collectors from the novice to the hard-core, and it needed to appeal not only to
men within the collecting arena, but must also address the needs of the ever
growing population of women in numismatics. This made the design of the
website very complicated, and a challenge to all involved.
The result of this major endeavor is a Coin Collector's website designed to
entertain, educate and promote a meeting place for the exchange of ideas and
opinions. Some of the features a collector will find on this website are
as follows:


Articles written just for the Coin Collector by some of the top
numismatists within the Industry.


Up-to-date News in the field of Numismatics.


A Domestic and International Coin Trading and Swapping Center.


Forums in a variety of numismatic arenas, and a website Newsletter.


Have a question about your coins? Ask the Coin Guy!


Numismatic Investment Information.


A constantly evolving Numismatic Research Library.


Numismatic Games and Puzzles designed to challenge and entertain.


Numismatic Cartoons & Polls.


Coin Recipes (e.g. Beef Medallions and Silver Dollar Pancakes) for the
Numismatic Chef.


Coin Quizzes for prizes.


Reputable Coin Dealers from whom purchases can be made.


A CoinTrades.com Website Store which will be providing a growing
inventory of numismatic related items.


It is a virtual one stop website for the Coin Collector.
CoinTrades.com launched on July 16, 2006. The website will be an ever
evolving and changing site adapting to the needs of its subscribers, so there
will be functions added and deleted as demand dictates. As I said, it is
subscriber based, so it has an annual subscription fee of $29.95 (USD);
however,
so our readers can obtain the real flavor of the website, CoinTrades.com is
offering our readers a free 6-month regular subscription. Try it out! The
website address is www.CoinTrades.com,
then click on subscribe, enter the requested information, then enter the code:
BOL63001
This code will only be active until August 12, 2006, so you need to sign up
right away.
CoinTrades.com is the first website providing the Coin Collector a real
meeting place to learn, laugh, play and pursue one's hobby in numismatics.
It removes the restriction that many of us have faced in attempting to find
others with similar numismatic interests, and gives us the world to meet others,
with the same focus, with which we can discuss our collections, and trade and
swap coins. It has been needed for years, and finally our voices have been
heard.


Related Articles
Editor's Picks Articles
Top Ten Articles
Previous Features
Site Map





Content copyright © 2021 by Raymond F. Hanisco. All rights reserved.
This content was written by Raymond F. Hanisco. If you wish to use this content in any manner, you need written permission. Contact Gary Eggleston for details.