Fagioli all'Uccelletto - Tuscan Beans Recipe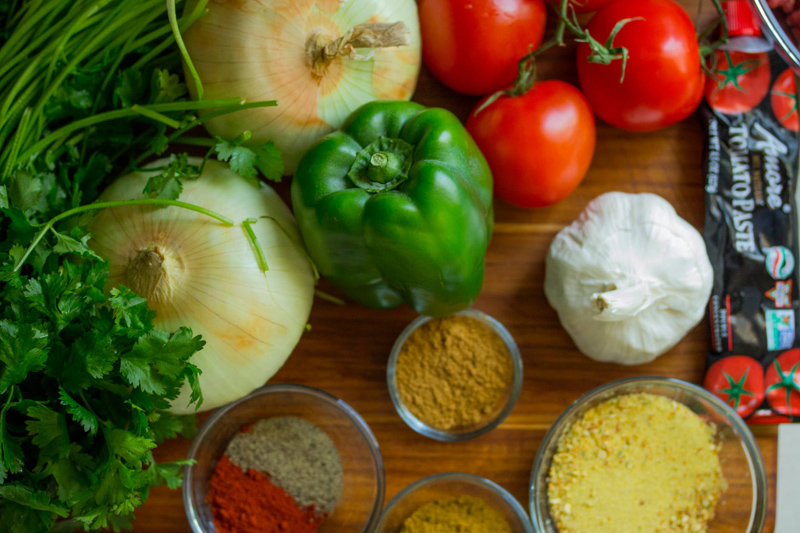 Fagioli all'Uccelletto, white beans cooked with sage in a light tomato sauce, is a traditional Tuscan dish normally served with braised or stewed meats, like lamb, pork or sausages; it serves well also as single dish, for a light lunch, or as part of a rustic antipasto.

Fagioli all'Uccelletto literally means beans (fagioli) prepared in the style of the "little bird" (uccelletto), or rather the style traditionally used in Tuscany to cook small game birds during the hunting season. This dish is normally prepared with Cannellini beans, an Italian variety of white kidney beans. If not carried by your local grocery store, regular white kidney beans can also be a substitute for cannellini, although these have a less creamy texture.

I always prefer using dried beans for my recipes, soaked overnight and then gently cooked for a couple of hours in slightly salted water, with a stalk of celery or other herbs. Try it out and you will never go back to canned beans again. Well, maybe only sometime, when you are very busy. Enjoy.

Ingredients and Instructions (serves 6)

· 1 and 1/2 cup/330 g of dried cannellini beans

· 1 small can of tomatoes, crushed

· 6 leaves of fresh sage

· 2 cloves of garlic

· 4 tablespoons of extra-virgin olive oil

· Freshly ground black pepper

· salt

1. Rinse and let the beans soak in water overnight. Drain, then place them in a pot with cold water, enough for the beans to be under about 2 inches. Add 1/2 teaspoon of salt to the water and bring to a boil, lower the heat to low, cover and let simmer gently until the beans are 3/4 done. This should take about 1 hour, but check them at around 45 minutes and don't let them become soft. At this point, turn off the fire and uncover the pot.

2. In a skillet, with the heat on medium, warm up the extra-virgin olive oil, add the garlic cloves, the sage leafs, and let them cook for about a minute or so, stirring a couple of times, to release their flavor into the oil.

3. When the garlic starts turning golden brown, add the warm beans with their broth, stir and let simmer for about 5 minutes.

4. Add the crushed tomatoes, season with a small pinch of salt, freshly ground black pepper and stir well; cover with a lid and let simmer again for about 15 minutes, or until they become soft, stirring occasionally and checking that there is always enough liquid to cook. If needed, add a little of hot water.

5. Taste the beans while they are cooking, but in case they need more salt, add it only in the end, when the liquid is reduces and the flavors are more concentrated. Serve warm or cold, according to your meal plans.

Wine Pairing Note: Chianti or Merlot are my choice of wine for Fagioli all'Uccelletto.

Buon appetito!








You Should Also Read:
Antipasti
Salads & Vegetables
Escarole and Beans Recipe


Related Articles
Editor's Picks Articles
Top Ten Articles
Previous Features
Site Map





Content copyright © 2023 by Cinzia Aversa. All rights reserved.
This content was written by Cinzia Aversa. If you wish to use this content in any manner, you need written permission. Contact Cinzia Aversa for details.