Williams-Sonoma Rome Cookbook Review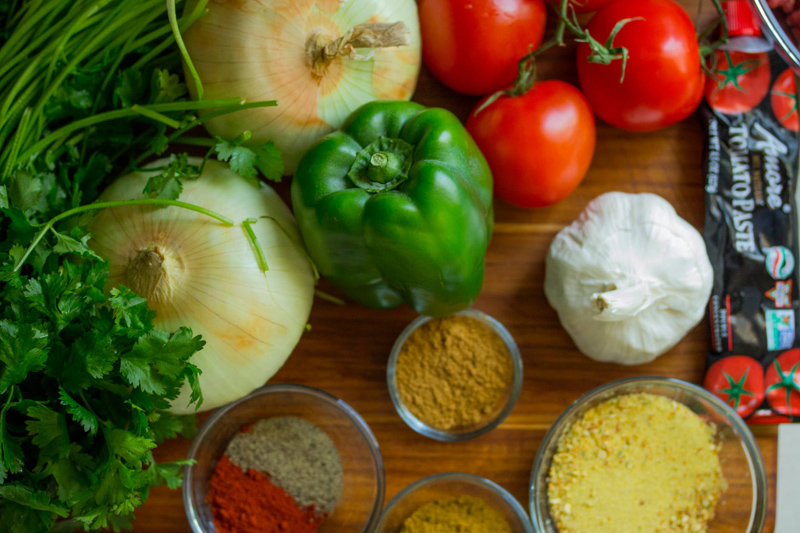 Williams-Sonoma Foods of the World: Rome is one of the renowned book series of 'authentic recipes celebrating the foods of the world', a Weldon Owen Production created in 2005 in collaboration with Williams-Sonoma Inc. Part of the same series are also the books dedicated to the foods of Florence, Paris, Barcelona, San Francisco, New York and New Orleans.
This book is presented only in a hardback and slightly oversize version, which makes it sometimes impractical to use in a busy kitchen. However, the reader – or the cook – will find in it a large collection of authentic recipes, selected from the best Roman tradition, all matched by pictures of each finished dish and its ingredients. Remarkable also the job done by the book producer in balancing the pace between recipes, informative passages and genuine images of Roman life, presented with elegant realism, which to me make
Williams-Sonoma Foods of the World: Rome
a cookbook suitable both for a kitchen collection, as well as a stylish coffee table.
Selected Recipes
Being Rome my home city, I have to admit that trying to select a few "recipes of choice" out of all the great dishes presented in this book without giving space to my sentimental side, was not an easy job. In the other end, I can assure that the subtitle of the
Bruschetta al Pomodoro
recipe, describing it as "Garlic-Rubbed Toast With Fresh Tomatoes And Basil", is actually the most true and simple account I have found so far of this famous Italian antipasto in an Italian cookbook written by a non-Italian author. The recipe how-to steps are exact and would be appreciated by any roman chef, because is not the complexity of the preparation but the care for authenticity and details that make a great recipe.
I can't leave
Carciofi alla Romana
, Braised Whole Artichokes, out of this list. The artichoke,
il
Carciofo
, is the quintessential traditional vegetable of Rome, prepared in many ways and a "must-eat" for anyone who visits the city. This particular recipe gives fairly simple instruction for properly cleaning and preparing these leafy vegetables (in reality big flower buds) and enjoys them whole, in all their buttery tenderness. A recipe really worth trying also in your kitchen.
Pasta con i Broccoli
, described as "Pasta with Broccolo Romanesco", also gets a pass. Not only it gives a wonderful example of how pasta in Italy goes far beyond the Marinara/Alfredo sauce myth-relationship, too often the only identified pasta recipes in other countries; the recipe introduction also gives a good concept of one of the Italian food basics: create great recipes making the best use of fresh and seasonal ingredients. The use of all the different variety of the
Brassica
family, such as green or white cauliflower, regular broccoli and broccoli rabe, is suggested and indicated for the same recipe, as during the cold months they all are available (and cheaper) in the square markets of Rome. Good inspiring material for any cook, at any level and from all over the world.
Saltimbocca alla Romana
, literally "jump in the mouth", veal scaloppini with prosciutto and sage, is another classic Roman recipe well portrayed in the book and worth to be mentioned. But my favorite is
Baccalà in Guazzetto
, or Salt Cod with Raisins and Pine Nuts in Tomato Sauce, known also as
Baccalà alla Romana
. Going through the process of presoaking the dry salted fish for 24 hours, changing the water 3 or 4 times before it becomes ready to cook might seem a bit much for some. But if you have the time to prepare and a way to find real
Baccalà
, this fish recipe is not hard to prepare at all, and will bring to your table all the flavors and colors of Italy – not just Rome – in one delicious dish.
Selected Quote
"There might be a cell phone on the table, but the main influence on Roman eating is still tradition."
I chose this phrase, well thought and expressed by the book's recipes and text writer, Maureen B. Fant, because nothing could be more true and important when cooking in Rome, whether in a high end restaurant or in a home kitchen, than preparing - and sharing - traditional food, inspired by the best seasonal ingredients.
This is definitely a good quality cookbook on Roman cuisine, with great traditional recipes and easy to follow instructions. It is also a comprehensive summary of history, tradition and contemporary lifestyle of the "eternal city" of Rome, which makes it also a very good gift idea for any Italian food lover. I definitely recommend it to anyone.
Buy
Williams-Sonoma Foods of the World: Rome: Authentic Recipes Celebrating the Foods of the World
at Amazon.com.  
Note: this book is part of my own personal cookbooks and I was not compensated by the publisher for this review.
You Should Also Read:
Giada's Kitchen
Lidia's Italy
Mario Batali's Italian Grill


Related Articles
Editor's Picks Articles
Top Ten Articles
Previous Features
Site Map





Content copyright © 2021 by Cinzia Aversa. All rights reserved.
This content was written by Cinzia Aversa. If you wish to use this content in any manner, you need written permission. Contact Cinzia Aversa for details.