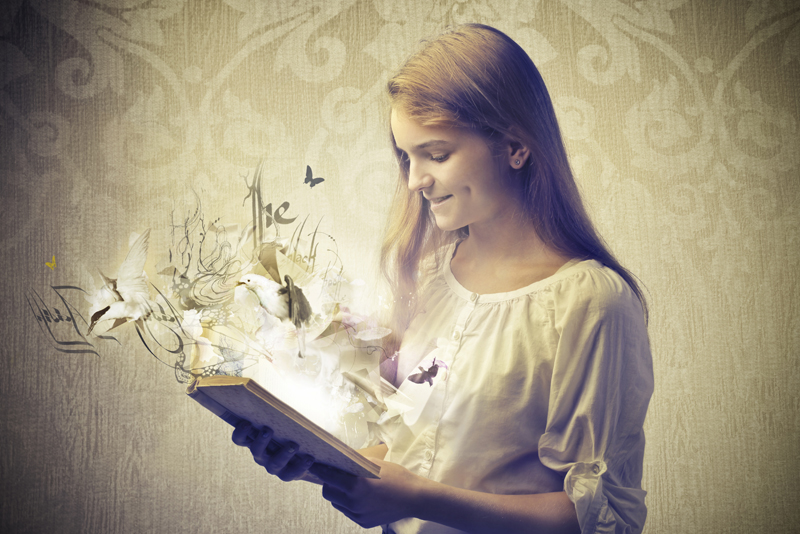 What is the most fun-filled and boisterous Hindu Festival? It is Holi, also known as Phagwa or the Festival of Colours. This Harvest Festival and Spring Festival has been celebrated in India for many centuries and is associated with joy, fun and hilarity as you throw brightly coloured powders and coloured water at each other. This self development article gives an insight into this wonderful festival of brotherhood, unity and self expression.
HOW is Holi or Phagwa celebrated?
The fun part of the Holi or Phagwa festivities is smearing brightly coloured powder (goolal or gulal) on people's faces or mixing the powder with water to create the dye abir (or abeer) which you fire at people via syringe-like pumps called pichkarees (or pichkaris). The very act of doing this celebrates the spirit of joy, naughtiness, the love of life and simply having fun.
The street celebration involves everyone. Residents dance down the streets making music and beating drums, whilst smearing the coloured powder on the faces of those nearby, and spraying the coloured water on everyone in range. It is an incredible cloud of colours to behold.
It is a time when you can be very adventurous with colours, whether they are in powder or liquid form. It is a time when you can get as 'dirty' as you want as well as making others as 'dirty' as possible. Why is this so much fun?
Mainly because you are brought up with elders saying "Don't get your hands dirty, don't dirty your clothes, keep your face clean," etc. Holi is the one time in the year when all of that goes out of the window – for adults and children. You get the chance to play with gay abandon, making time for fun with no inhibitions and no one to scold you.
WHAT does Holi celebrate?
Holi was primarily a Hindu festival but over the years wider communities have become involved. This outdoor playful festival is now enjoyed by Indian communities around the world, along with their friends, neighbours, work colleagues, etc.
In this Festival of Colours everyone ends up covered with coloured dye or water and looking the same as each other. Holi or Phagwa is, in essence, a celebration of unity when you no longer see the differences of caste, creed, colour, race, status and sex. A wonderful bond of brotherhood is created. Holi also celebrates:
* love and forgiveness
* friendship and reunion
* Springtime and renewal
* the joy and energy of life
* living in harmony with nature
* the triumph of good over evil
* the spread of peace and happiness
* self development and self-expression
* a rite of purification to promote good health
* making new friends and renewing relationships
WHEN and WHERE is Holi celebrated?
On the Hindu calendar Holi is celebrated at the end of the winter season, on the last full moon day of the lunar month Phalguna which usually occurs in late February or early March. Held every Spring, it celebrates rebirth and rejuvenation.
Outside of India it is celebrated in countries with large Indian populations such as Guyana, Sri Lanka, Suriname, England, United States, Canada, Fiji, Mauritius, Trinidad and Tobago. Today, all cultures and religions join in this celebration of sheer fun.
Centuries ago the festival covered the Indian landscape with a multitude of colours. Today Holi or Phagwa is played on the streets and parks of villages, towns and cities, with many of these places having become tourist destinations principally for the opportunity to take part in the festivities.
Personal memories of Phagwa!
I was privileged to witness this wonderful Festival of Colours during my stay in the West Indies. Some people wore old dark-coloured clothes to help with the cleaning after the event. Others wore bright white clothes to allow the most brilliant art-work on this human canvas.
Whether Holi is celebrated in large outdoor spaces or within smaller confines, it can be looked upon as a huge 'work of art' comprising people covered from head to toe with the most brightly coloured powders and waters.
Getting the colours out of your body was another matter. The dyes were so strong that you were advised to apply oil to your hair to minimise the staining that lasted for weeks or even months afterwards. Body lotions were advised to help prevent the dyes from penetrating your layers of skin too deeply. I still have vivid memories of children and adults going about their day with colours stained into their hair and skin for weeks after the Festival had ended!
Holi and Phagwa - Self Development Summary
This is a Festival of Colours that celebrates many things including love, forgiveness, friendship, reunion, Spring, peace and happiness. The exchange of brightly coloured powders and water between people of all ages and from all walks of life is a fun way to celebrate brotherhood, self development, self expression and the joy of life in general.
To receive further articles do visit the 'FREE Self Development Newsletter' link below. For my Background, Passions and why I write articles like these, see:
Dr JOY Madden
You Should Also Read:
Dr JOY Madden
FREE Self Development Newsletter
Other SELF DEVELOPMENT Articles


Related Articles
Editor's Picks Articles
Top Ten Articles
Previous Features
Site Map



Follow @WorkwithJOY
Tweet



Content copyright © 2022 by Dr JOY Madden. All rights reserved.
This content was written by Dr JOY Madden. If you wish to use this content in any manner, you need written permission. Contact Dr JOY Madden for details.