Teriyaki Chicken Skewers Recipe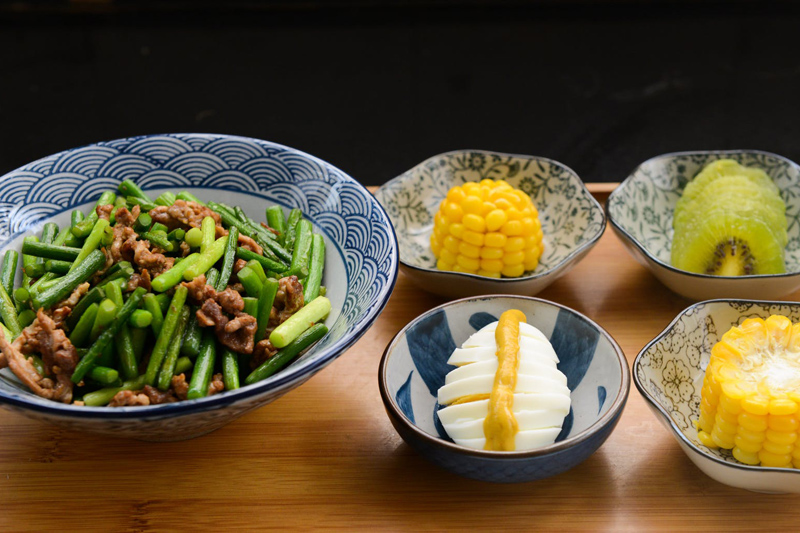 This recipe is excellent for entertaining guests! These skewers are quick and easy to make, can be refrigerated the night before an event, and make a beautiful presentation next to other finger food appetizers!


10 six-inch skewers (usually found next to the regular skewers at the local grocery store)
1.5 lbs boneless skinless chicken breasts
¼ cup teriyaki sauce (Yoshida's brand is excellent for this recipe!)
1 tbsp soy sauce


1. Remove all the fat from the chicken and then cut into ¾ inch cubes. An easy way to cut the breast into cubes is to first cut it long ways into1 inch strips. Then cut the strips across and you have the perfect pieces to skewer! I've also found that using a serrated knife makes it even easier.

2. Place the chicken cubes in a large non-stick pot or wok. Using a plastic heat resistant spatula or large spoon stir in the teriyaki and soy. Remember never use metal utensils in a non-stick pot or pan. I have scratched up so many pots and pans in the past, I would hate to see someone else do the same.

3. Heat on high, stirring frequently so that the chicken is evenly coated with sauce.

4. Cook for about 10 minutes, or until all the liquid has evaporated and the cubes are browned on each side. You want the chicken to almost have a dark brown / burnt color in places. Stir continuously so that you do not burn the chicken. Keep in mind that it doesn't have to be perfect. Once you put them on the skewers and taste them--it will be delicious!

5. Let the chicken cool for about 10 minutes.

6. Put about 5 pieces of chicken on each skewer. Makes about 8-10 skewers.


Now it's time to think about how you would like to serve the skewers. This is the part I enjoy the most! As a finger food or appetizer, I usually start with a plain white plate, placing each skewer as I make it in a single row across. Then I stack each additional skewer on top of that row. Next I place the white plate on top of a shiny red charger. This makes a beautiful presentation especially when the it's placed on a counter among other finger foods. Placing lettuce leaves underneath the skewers is another idea I have yet to try. And if you are preparing this as a side dish to a meal, you may want to serve them in a single row on top of white rice.

Remember this is your dish and if you are entertaining, it should be an expression of yourself! Get creative, have fun and Enjoy!


Related Articles
Editor's Picks Articles
Top Ten Articles
Previous Features
Site Map





Content copyright © 2021 by Lila Voo. All rights reserved.
This content was written by Lila Voo. If you wish to use this content in any manner, you need written permission. Contact Lila Voo for details.