The Four Schools of Tibetan Buddhism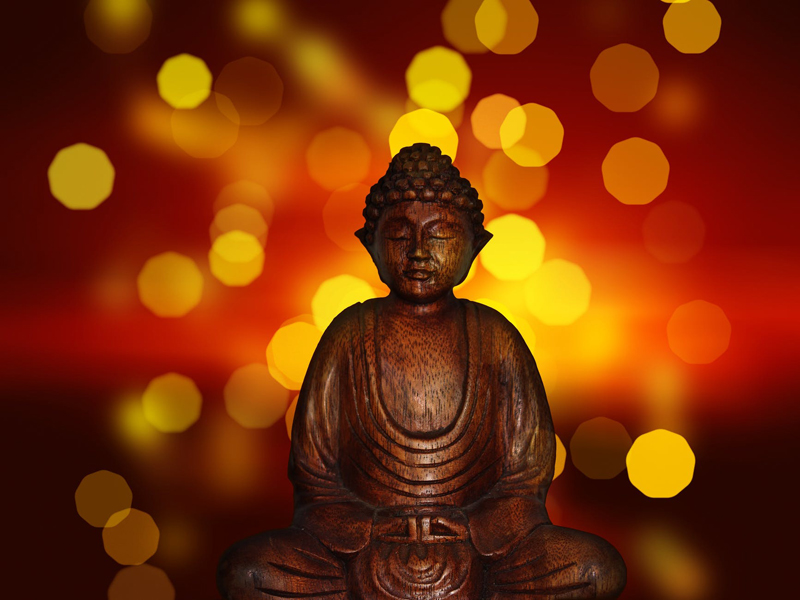 While Tibetan Buddhism has grown in popularity in the West, many people are not aware that there are actually four distinct schools of Tibetan Buddhism, each with unique teachings and practices. Here is a summary of each and their histories.
The
Nyingma
school of Tibetan Buddhism, or Nyingmapa ('school of the ancients') is the oldest school of Tibetan Buddhism and is based directly on the teachings of 'root guru'
Padmasambhava
. According to legend, Padmasambhava brought Buddhism to Tibet from India in the eighth century. There are several distinct lineages within Nyingmapa, both lay and monastic, celibate and non-celibate. It is generally thought to be the second-largest Tibetan Buddhist school.
Although practices vary within the different lineages, Nyingmapa is based on tantric or
Vajrayana teachings
. This is actually true of all four schools, although each vary in their precise definition of what Vajrayana is, and its relationship to
Mahayana
. Esoteric transmission from a teacher is a staple, as well as deity meditation, kriya (energy awakening) practices, and other yogic teachings, many of which are similar in form to those found in Indian Hindu-based tantric traditions. Also found in Nygingmapa is the
'Dzogechen' or 'great perfection'
teachings.
The third-largest school of Tibetan Buddhism, founded in the 11th century, is the
Kagyupa
, or 'oral transmission school'. This school traces its roots back to Marpa, a householder and translator who traveled to India to receive teachings from the Indian Buddhist Master Naropa, and brought many texts back with him to Tibet. Marpa's most famous disciple was Milarepa, who authored
The Songs of Milarepa
, now considered by many a canonical Mahayana text.
As the name implies, the Kagyu school places great emphasis on direct oral transmission from guru to student. It also employs many rigorous meditative and yogic practices, which vary from lineage to lineage, and also utilizes ritual as a means of esoteric transmission (for a description of one ritual, the Black Crown Ceremony, see my review of the film
Recalling a Buddha: Memories of the Sixteenth Karmapa
.) Among the several surviving lineages within Kagyu, the largest is Karma Kagyu, whose head is titled the Karmapa.
Also tracing its roots to the 11th century is the
Sakya
school, the smallest of the four Tibetan schools, and named after the Gray Earth monastery in southern Tibet. It was founded by Drogmi, who, like Marpa, studied with Naropa, as well as several other teachers, at Vikramashila University in India. It emphasizes scholarship and Buddhist logic to a greater degree than the other Tibetan schools, although esoteric transmission and tantric practices are still central. One of its core teachings is Lamdre, or 'Path and its Fruit', based on the Hevajra Tantra.
The youngest and largest Tibetan Buddhist school is
Gelugpa
('school of the virtuous'). It was founded in the late 14th century by Tsongkhapa, who wanted to establish stricter monastic discipline, and re-emphasize celibacy and diet restrictions. While still employing many Vajrayana practices and maintaining the pre-eminence of the teacher-student relationship, Gelug focuses less on tantric and magical rituals than the other schools. Also, although all four schools emphasize the
Mahayana teachings
of compassion and bodhisattvahood, these teachings are most central to the Gelug school.
The Dalai Lama is a position within the Gelugpa tradition, although the official spiritual head is actually the Ganden Tripa. Amongst strife between the other schools of Tibetan Buddhism in the 14th and 15th centuries, Gelugpa increased in prominence and popularity, and in the 16th century, the Dalai Lama became the political head of Tibet. That tradition continued until 2011, when the current Dalai Lama resigned from his political position as the head of the Tibetan government-in-exile, saying the Tibetan people should be democratically ruled. However, he has maintained his spiritual leadership position, and is admired and acknowledged as such by all four Tibetan schools.
The heads of the various schools do correspond, and attend mutual conferences at times, often headed by the Dalai Lama. Some practices, teachings, and texts are shared between the four schools. All four acknowledge and build their teachings upon the foundation tenets of Buddhism such as the
Four Noble Truths
and
Eightfold Noble Path
, although their interpretations of these and their importance may vary.
You Should Also Read:
Vajrayana or Tantric Buddhism
Chakras in Tibetan Buddhism


Related Articles
Editor's Picks Articles
Top Ten Articles
Previous Features
Site Map



Follow @mommymystic
Tweet



Content copyright © 2022 by Lisa Erickson. All rights reserved.
This content was written by Lisa Erickson. If you wish to use this content in any manner, you need written permission. Contact Lisa Erickson for details.