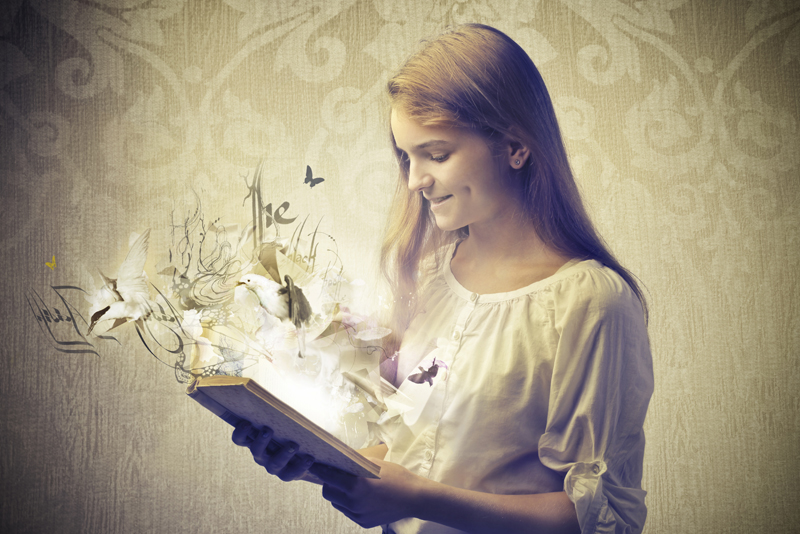 'The God Matrix: A Spiritual Thriller With Cosmic Consequences'
by Brian David Alexander is not a run-of-the-mill thriller. It is written with great insight on various thought-provoking and intertwining topics.
The God Matrix – why is it so different?
In essence, it is indeed a thriller, but with a major difference. It is a mystery on the deepest level. From the first few paragraphs you are plunged into a story that touches on diverse subjects including:
alien abductions, alien communities, awakenings, auras, consciousness, conspiracies, cosmic-telluric energies, creation of life, death, espionage, evolution, incarnation, intrigue, kidnappings, Living Energies, love, meditation, memories, memory-wiping, metaphysics, non-verbal communication, reincarnation, religion, secret government agencies, and spiritual energies.
It is one of those books that you just cannot put down. You have to have the mystery resolved. It is suspenseful, gripping, and thought-provoking.
The God Matrix - what it covers on a grander scale
'The God Matrix' is about the survival of life in all its forms. It makes you think about just how different the world would be if you lived it in the ways mentioned in the book, and in societies with no ego whatsoever.
It also makes you reflect on how you would feel if you had the power to resolve all the problems suffered in the world. There is an interesting discussion on how mankind's problems might be eradicated.
One of the underlying messages is the importance of choosing activities based on your interest rather than on income, and those 'beings' at the very bottom of communities being as crucial as those at the very top.
Another subject that arises is the power and effect of meditation – from the point of view of individuals, communities, and entire populations.
The author has incredible insight into life from various viewpoints – behavioural, emotional, political, sociological, etc. To write a book like this, one has to be able to think like a 'higher being'. That, in itself, demonstrates the author's massive knowledge base and polymath characteristics.
The God Matrix - self development aspects
'The God Matrix' is much more than a fictional story. It makes you consider the bigger questions that have been debated for centuries such as why you are here, how you got here, and where you are heading.
It certainly makes you contemplate why you exist at all, and how much more there is to know about your current life as well as your past and future lives.
It also makes you think twice about what your daydreams, nightdreams, and general thoughts are truly about. Where (in the universe) do they come from? And how? And why?
In addition, the book makes you consider the following:
* Life and the balance of life
* The evolution of living beings
* The bewilderment of realities
* Where your thoughts come from
* The make-up of God and the universe
* The energies in and around your body
* How other 'beings' process information
* The importance of collaborative working
* The advantages of telepathic communication
* The meaning of time and the passage of time
* Interpretations of the present, past, and future
* The control and manipulation of sensory inputs
* The importance of keeping a balanced ecosystem
* How and where your memories are actually stored
* Memory loss and how it is possible to resurrect old memories
* The connection between science and spirituality and religions
* The processing power of your conscious and unconscious mind
* The power of spiritual exercises, meditation, prayer, and thought
The God Matrix – self development summary
In a nutshell, all of the above is wrapped up in a fictional story – or is it fictional? There is an overriding message which you gradually begin to appreciate. It will make you think more deeply about the health of the planet, how you live your current life, and why making even the smallest change could be important. After reading this book, you will definitely see 'energy' with new eyes. By the time you arrive at the final paragraphs, you will 'get it' and very possibly be changed in some significant way.
To read more about The God Matrix do click the Amazon icon below.
(Disclosure: The reviewer received this book free of charge from the author for review purposes. She is a participant in the Amazon EU Associates Programme.)
To receive further articles do visit the 'FREE Self Development Newsletter' link below. For my Background, Passions and why I write articles like these, see:
Dr JOY Madden
You Should Also Read:
Dr JOY Madden
FREE Self Development Newsletter
Other SELF DEVELOPMENT Articles


Related Articles
Editor's Picks Articles
Top Ten Articles
Previous Features
Site Map



Follow @WorkwithJOY
Tweet



Content copyright © 2021 by Dr JOY Madden. All rights reserved.
This content was written by Dr JOY Madden. If you wish to use this content in any manner, you need written permission. Contact Dr JOY Madden for details.