When You Were Older Book Review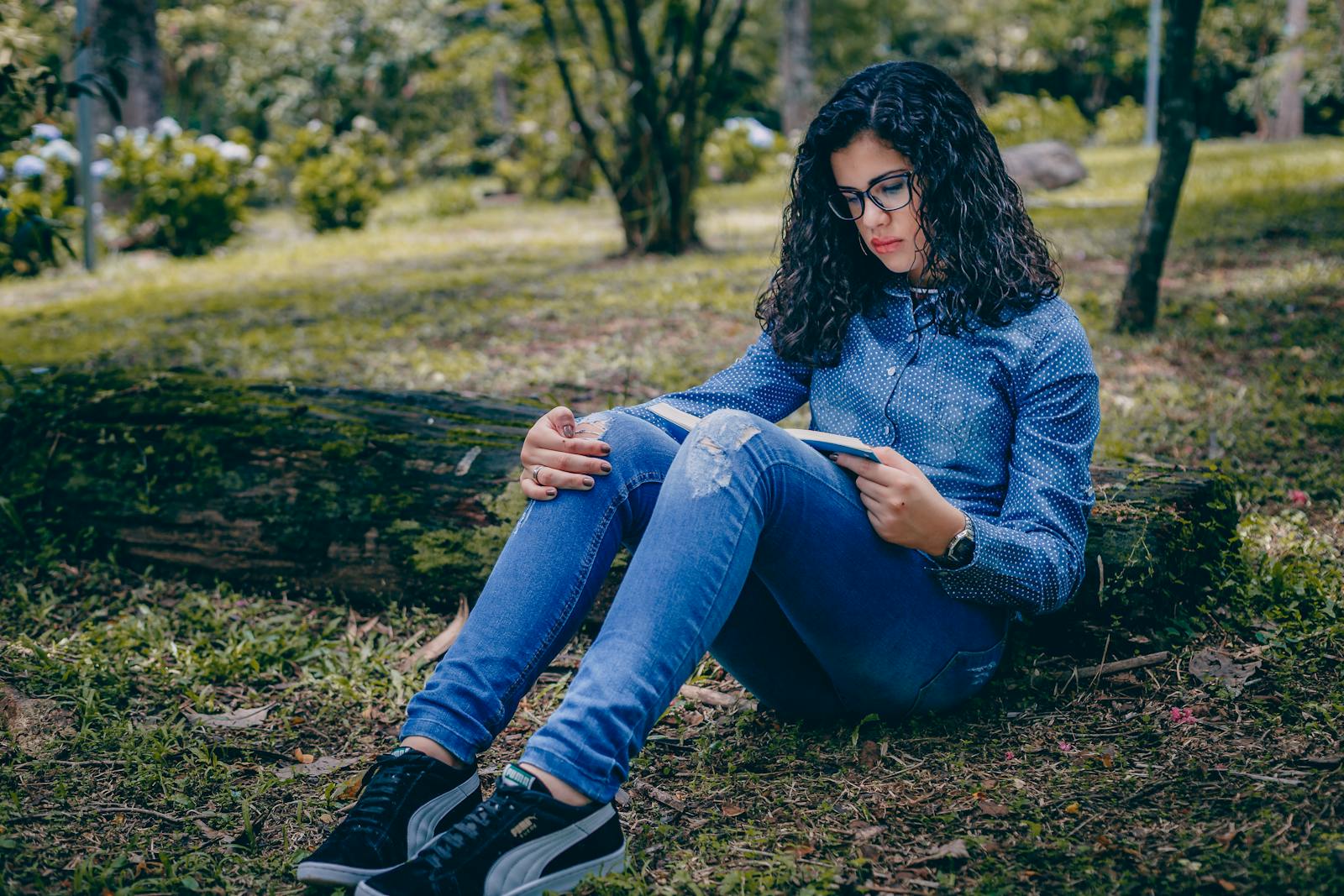 In the novel,
When You Were Older,
the main character, 18-year-old Russell, escaped his small-town life that he loathed. Russell left for college, leaving his mother and older brother in "Nowhere-ville," Kansas. He never looked back. After college, his life in New York City was better than he had ever imagined, with a good job and an apartment with a view of the downtown skyline. He woke up late one morning, after hitting "snooze" on his alarm five times, with the realization that he had put his job in jeopardy by missing an important meeting. How could the day get worse?
As he was leaving for work, the phone rang, "Rusty?" Nobody in New York City called him Rusty. The call was a voice from the past, his mother's neighbor, who was telling him that she had died. Russell was needed back in "Nowhere-ville," Kansas immediately. Russell booked a plane ticket, and then called his boss. After initial irritation with Russell, his boss showed understanding when the situation was explained. They hung up, and Russell stood at the window in his apartment. What was going on? Were his eyes playing tricks on him? Was the North Tower on fire? His office was on the 104th floor where the meeting was going on. Russell watched through a telescope as the horrific events of that day played out. These experiences, as well as incidents that bleed over from the past drive the storyline In Catherine Ryan Hyde's novel,
When You Were Older.
The story shifts between the downing of the World Trade Center attack of 9/11 and the many ways that its aftermath affected Russell. It also ventures into the distant past where Russell lived in fear of his older brother, Ben, who once was a very different person. The family tragedy is revealed. This story races along at a heart-pounding pace to tell Russell's story. In parts it left me breathless. However, there were times when I would have enjoyed the story more if there had been less shifting back and forth among the various timelines.
This story delved into some powerful and complex subjects. A nation's reaction to a tragedy. How small towns can magnify problems by knowing too much about individual townspeople. The problem with racism and fear of "the other" that underlies so many interactions in our society. How the mentally different are treated as less than full persons. The delicate interplay of emotions when two people fall into forbidden love. It showed one man's journey toward becoming a responsible adult and finding redemption. Catherine Ryan Hyde is not afraid to explore these topics. This book tackles each of these subjects with wisdom and sensitivity. I highly recommend this book. However, don't start it if you won't have time to finish it. This is a book to enjoy in one greedy gulp.
I purchased this book for my Kindle at a reduced price as part of a promotion. I was not compensated for this review. From the author of Pay It Forward, this fast-paced story of life in post 9/11 U.S.A. will keep you engaged from the beginning until the end. If you want to check this book out, here is an Amazon link.
When You Were Older
NEWSLETTER:
I invite you to subscribe to our free weekly newsletter. This gives you all of the updates for the Reading site. Fill in the blank below the article with your email address -
which is never passed on beyond this site. We never sell or trade your personal information.
Related links:
The Related Links below this article may be of interest to you.
There are times when I recommend an item related to my article and add an Amazon link, so that you can check it out. I am an Amazon Associate, and when you purchase an item after clicking on my link, I do make a commission for purchases made through that link.
You Should Also Read:
Summer Reading Ideas for Teens and Adults
Ella Autie Book Review


Related Articles
Editor's Picks Articles
Top Ten Articles
Previous Features
Site Map





Content copyright © 2022 by Connie Mistler Davidson. All rights reserved.
This content was written by Connie Mistler Davidson. If you wish to use this content in any manner, you need written permission. Contact Connie Mistler Davidson for details.