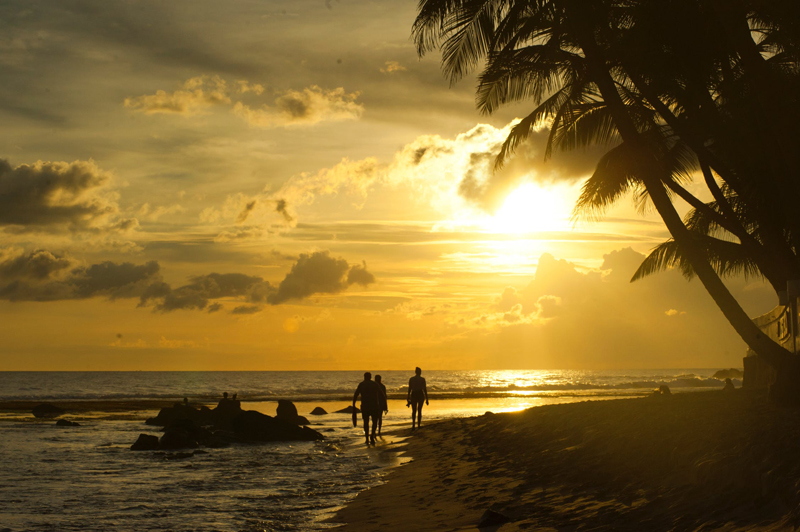 Any novel that delves deeper into aspects of Caribbean identity is welcome on the Caribbean Culture bookshelf, so it was a joy to receive an invitation to review
The Roving Tree
a debut novel from Haitian-born author Elsie Augustave.
Elsie left Haiti when she was young and grew up in the States, where she graduated from Middlebury College and Howard University with degrees in foreign language and literature. Having traveled to and studied in Senegal and France as a Fulbright Scholar, she now teaches in New York City.
"The Roving Tree" tells the powerful story of Iris, a young girl from rural Haiti, who is adopted by a wealthy Caucasian couple from the States, where she comes of age as a bright, determined young woman. The novel charts her initial flourishing as a student coming to terms with her dual identity in America, before moving the action to Africa, where the young woman completes a personal and cultural circle as she herself becomes a mother.
For a novel under 300 pages, written in a clear, straightforward style, "The Roving Tree" certainly covers a lot of ground, set in the era of Haiti's Papa Doc, America's Civil Rights struggle and finally Mobuto's Zaire.
Elsie was kind enough to answer a few questions for Caribbean Culture:
The novel gives Haitian emigration a human face and puts into a single story the experience of many of those who left the Caribbean. How would you describe the attitude of those who left Haiti towards the motherland?
Although the emigration experience is similar for many people from the Caribbean to the United States, in The Roving Tree, Iris' experience is unique because of her adoptive parents. As for Haitians migrating to Africa, the experience varies depending on the time period. The first group to immigrate to Africa from Haiti was in the 1960's at a time when most African countries had just become independent. A number of artists and writers, fleeing Papa Doc's newly established dictatorship, went to Senegal and President Senghor welcomed them with opened arms. Likewise, Congo-Kinshasa invited Haitian teachers and technicians to their country to replace the Belgians, who controlled education and other public sectors. Although many Haitians felt at home in Africa because of the many cultural similarities, some had a superior, condescending attitude toward Africans.
Nowadays, Haitians tend to migrate mostly to the United States, Canada and Europe, where there are more opportunities for a better life. Migrating to Africa is no longer an option-- except for the Haitian students that Senegal and Benin invited after the 2010 earthquake.
Haitians are very proud of the country's glorious past, and rightly so. One should not underestimate the fact that illiterate slaves defeated Napoleon's army, an act of humiliation for France but of dignity for the newly independent nation. The legends surrounding the creation of our flag are remarkable and unforgettable and should indeed be celebrated!
The second half of the novel explores a move to Africa. Is this intended as a metaphor for the call to return to Africa from Marcus Garvey and others, or simply to close the circle spiritually?
During the 70's, educated African-Americans dreamt of going to Africa, if only to visit. It was almost like a religious obligation that had to be fulfilled. As for us Haitians, there is a strong cultural and spiritual connection to Africa, which explains that according to our folklore, our soul returns to Guinen after we die. Africa, therefore, represents a mythical and mystical utopia.
Is it possible to write about Haiti without including voudou? Can you elaborate on the importance of voudou in daily Haitian life compared to, say, Catholicism or Islam. Is it the same?
Many Haitian writers write about various subjects. Religion is only one of the many that portrays the Haitian experience. The major difference between Vodou and, let's say, Catholicism and Islam is the importance of ancestral lineage, although Catholics also believe in the powers of the dearly departed and even pray to them. However, what mostly sets Vodou apart from Catholicism and Islam is the fact that Catholics have the Bible and Islam has the Qur'an, but Vodou relies only on oral traditions.


Related Articles
Editor's Picks Articles
Top Ten Articles
Previous Features
Site Map





Content copyright © 2023 by Nick Marshall. All rights reserved.
This content was written by Nick Marshall. If you wish to use this content in any manner, you need written permission. Contact Nick Marshall for details.