Avoiding Online Auction Coin Frauds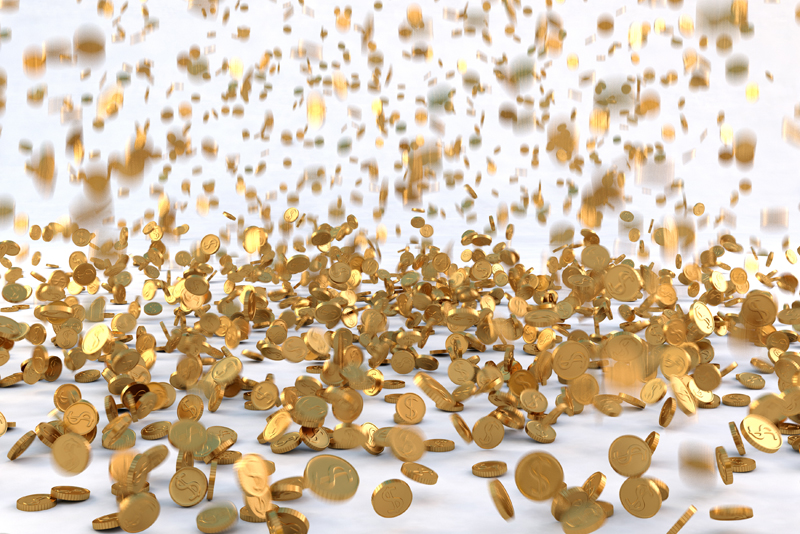 Coin dealers have sold coins through the mail sight unseen for years. Just as in ordering anything through the mail there is always some risk involved. Fortunately most coin dealers are honest and do deliver the coins that they sell. With the advent of the Internet buying and selling coins has moved online.

Many coin dealers have taken advantage of the Internet and either set up their own websites or sell some of their coins at various online auctions. And when you think of online auctions eBay naturally comes to mind. It is the largest online auction site on the Internet. Many auction sites have tried to compete with it but they still come up short.

Online auction fraud is always a hot topic in the coin collecting community. Within the coin collector community is the question of whether or not you can buy coins at online auctions without getting ripped off in the process. The answer is a resounding YES. BUT, the flip side is you have to be cautious in your dealings with auction sellers. In this article we will explore some of the things you need to do to avoid being ripped off by fraudulent coin sellers.

Online auctions are often a great way to buy coins for your collection. Here you will find coins that your local coin dealer may not have available. You can shop from the comfort of your own home any time of the day or night. Depending on the size of the auction site, there is generally a huge selection of coins available to bid on. Of course price and quality will vary greatly.

There are numerous online auction sites on the Internet. Most are pretty small and come and go pretty fast. The three biggest auction sites are eBay, Yahoo, and Amazon. As previously mentioned, eBay is the largest online auction site.

Online auctions typically run over a stretch of several days and end at a specific time. A new feature of some online auction sites is a "buy it now" feature. eBay allows sellers to combine this with the normal auction or use it by itself and allow bidders to buy the item on impulse instead of having to go through the hassle of out-bidding someone else. Buying coins through an online auction can be fun.

But as previously mentioned, online auctions can also be risky. No one can seem to agree on how rampant online auction fraud is. One major auction site estimated that their auction fraud was around one "confirmed" fraud per 40,000 listings. While the FBI contends that the figure is considerably higher. Their estimate was about one fraud in a hundred auction listings.

Of course the vast majority of online coin sellers are honest and reputable in their dealings with their customers. There has always been some questionable business practices and outright fraud in the business of selling coins. The popularity of the Internet is simply exposing more people to coin frauds.

Some of the most common problems with online coin auctions are overgrading of the coins, inaccurate or misleading coin descriptions, poor photography, counterfeit coins, and the outright nondelivery of the coins purchased. Not all of these are deliberate acts on the part of the coin sellers.

Many coin sellers are not professional coin dealers. They may simply be a private individual selling off some coins they inherited from a deceased relative as an example. They may not know how to describe the coins accurately and may take poor pictures of the coins. Here are some tips to help keep you from getting ripped off and finding coin auctions that are worth bidding on.

User Feedback

While it may seem to be obvious to deal with a seller who has a high feedback rating, this can be very misleading. Why? Buyers who get ripped off are often reluctant to leave negative feedback because of the fear that the seller will retaliate with their own unwarranted negative feedback to the buyer.

Seller feedback ratings can be a useful guide, but you have to dig a little deeper. A coin seller with hundreds or thousands of seeming positive feedbacks does NOT mean he/she is a good coin seller. You need to actually read the buyer comments. You can often pick up clues as to how the seller really conducts his business and how he treats his or her customers.

Coin Dealer Or Part-Time Seller

Is the coin seller a long-time seller or someone just selling off some old coins they may have inherited or come into possession of? In reality this may not make that big of a difference. You will find some long-time sellers that are crooks while at the same time you can pick up some great bargains from a part-time seller.

With the new or part-time sellers, you have to be aware of the fact that most are simply trying to unload some junk. The problem is determining whether they are knowingly unloading the junk or simply not aware of the fact their coins are junk.

Shipping/Handling

DO pay close attention to the sellers shipping and handling charges. Some sellers gouge their customers here by charging excessively to add to their profits. Nearly all sellers charge some type of shipping and handling. The seller does incur various expenses to package the coins, such as the packing materials, trips to the Post Office, etc. And as such they factor in a handling charge to offset some of these expenses. Some sellers have been known to charge $10.00 to ship a $2.00 coin.

Seller's Return Policy

A very important factor to consider before you bid on an auction is to read the seller's fine print. Seller's return policies vary from no returns at all to no questions asked full return privileges. Most sellers will not refund the shipping costs. In fact I don't know of many mail-order companies that do either. As an example if you paid $2.00 on the previously mentioned coin you would be out the $10.00 shipping cost.

Coin Grading

Grading coins is both a science and an art. There are a number of coin grading scales that are used to grade coins. Some are better than others. I will cover this in a future article. You can buy "certified" coins or you can buy "raw coins." Certified coins are coins that have been professionally graded by a third-party grading service.

These coins are slabbed in a plastic holder that is normally tamper resistant. Raw coins are coins that have not been submitted to one of these coin-grading companies. They will be packaged in a number of ways varying from mylar holders to plastic flips.

One very important point to remember is that not all coin grading companies are created equal. The quality of these companies varies considerably. There are a few that have stellar reputations and plenty of bottom-feeders that will grade a rusty washer as a Mint State coin. Again this is a subject for a future article. Some of these companies double as both a coin dealer and pretend to be an independent coin grading service.

Coin Description

Be sure to read the auction description carefully. Be on the lookout for the slightest hint of deception. Check to see if the picture of the coin/coins matches the description. The seller may bury the fact in his description that the lot of coins you are bidding on are not the ones pictured. Always try to contact the seller for more information. This way you can find out how quickly they respond and hopefully with the information you need.

Auction Photos

Pay close attention to the quality of the auction pictures, especially if you are planning on bidding on a high value coin. Be sure there are clear pictures of both sides of the coin. This applies even to certified coins. A favorite trick of many fraudulent dealers is to intentionally post pictures that are slightly out of focus or are taken at a bad angle to hide flaws or other defects of the coin.

Coin Dealer Memberships

Many coin dealers may claim membership in various clubs and coin collecting organizations. This does not guarantee that the dealer is in fact honest at all. Many of these clubs and organizations do not require much to join. For some all that is required is an e-mail address. Do be aware that there are some coin organizations that do require their prospective members to jump through some hoops to gain membership. The coin dealer's membership in one of these organizations can be easily confirmed.

Buying coins through online auctions can be risky, but by using these tips, your risk is minimized. There are crooks in all areas of coin collecting. You just have to keep your guard up and take some reasonable precautions. By taking these steps you can be assured you will be getting the coins you are paying for.



Related Articles
Editor's Picks Articles
Top Ten Articles
Previous Features
Site Map





Content copyright © 2022 by Gary Eggleston. All rights reserved.
This content was written by Gary Eggleston. If you wish to use this content in any manner, you need written permission. Contact Gary Eggleston for details.