Studio Stroll Asheville's River Arts District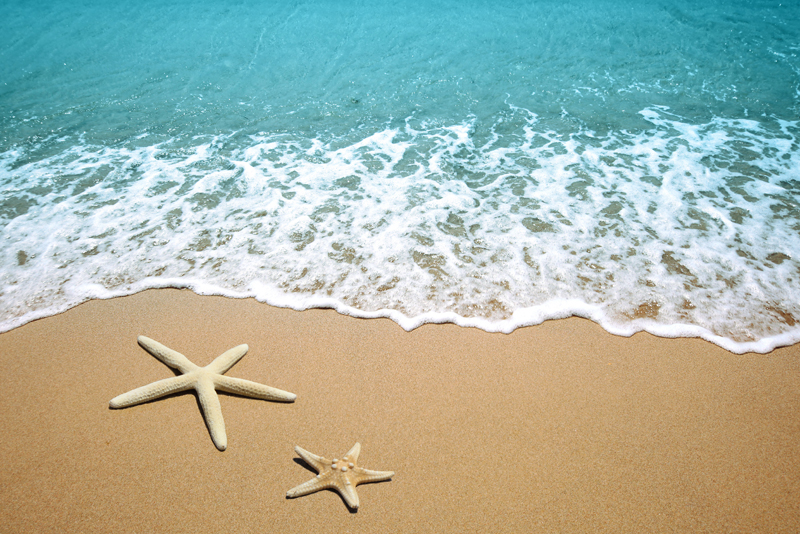 Fall is almost here, and Asheville North Carolina's artist's studios and galleries are brimming with their masterful creations. What a great time to stroll the streets and studios of West Asheville's River Arts District, located about a mile from downtown. While you can visit the almost 200 artists studios any time of the year, the River Arts District (RAD) comes alive during the bi-annual Studio Stroll weekends in May and November. You'll find not just amazing art studios and galleries, but antiques, culinary delights in the many fine cafés and restaurants, vibrant music venues, and Asheville is becoming well known for its many excellent craft breweries.

Situated in amongst some 25 plus historic, industrial buildings nestled along the French Broad River is the mile-long River Arts District. Tucked in these stately refurbished brick buildings, remnants of a once bustling but gritty industrial market, these buildings are being transformed and invigorated with new life. Filled with energy flowing from the many talented and diverse artists that occupy the unique spaces. More than just galleries, working studios along the RAD give visitors the opportunity to meet, observe and interact with the artists at work, ask questions and be immersed in the creative process as it happens. Visitors will find plenty of artist's demonstrations as well as hands-on activities throughout the weekends. You can get fired up with a try at glass blowing or take a spin on a potter's wheel.

Asheville and its surrounding mountain locales have long been known as an area that attracts artists. During the last decade, Asheville, in particular, has seen an explosion of growth in commerce, entertainment, the arts, and its evolving food and beverage scene, making it the business and cultural center of the region. The city has received dozens of accolades putting it in the " best of," lists for everything from, "Happiest City for Women, Tastiest Towns in the South, Beer City USA four years running, Most Beautiful Places in America," to "Top Small City for Art," to name just a small sampling of the superlatives bestowed upon the Asheville area.

Asheville's industrial district along the French Broad River once housed warehouses, and businesses such as a livestock slaughterhouse for Armour Packing Co, cotton, textile and flour mills, a chicken hatchery, icehouse, and a tannery, to name a few. It was around 1985 when the buildings began being repurposed as working artist studios. Asheville has taken great pride in the preservation of its historical buildings. The city has one of the most extensive and comprehensive examples of Art Deco Architecture in the U. S.

"It wasn't that long ago that this was an industrial area with the railroads coming right through the center of it," says Fleta Monaghan, artist, and owner of 310 ART. The Norfolk Southern railroad still operates through the heart of the RAD. Monaghan opened her working studio gallery in 2006 in the Riverview Station. The Riverview Station built ca 1900, once housed the local tannery. According to Monaghan, 2005 began a boom in the growth and interest in the arts district, and it's done nothing but continue to explode.

Monaghan's studio is filled with original contemporary fine art. "We feature the work of 24 local, talented artists all in this one location," she says. A stroll through Monaghan's studio and you can find paintings, sculpture, mixed media, Giclee (zhee-klay - fine art digital prints), jewelry, encaustic, and photography. 310 ART also offers classes in fine arts. "We're actually the oldest and most comprehensive school for adults in the River Arts District," she adds. In honor of Asheville's burgeoning craft brewery market, at 310 you can even take a class in Painting with Beer, from prominent watercolor artist Nadine Charlsen.

Showing me around her studio space in 310 ART, budding artist Katrina Chenevert says a move to Asheville several years ago after her retirement from the Navy was the perfect decision. "Asheville has a super supportive and vibrant arts community like nowhere else I've ever been," she says. "I've taken many art classes here, and the mentoring from the other artists around me has been wonderful. The Arts District just keeps growing, and the energy and creativity found here are amazing. I wouldn't want to be anywhere else."

Helping to put the RAD on the map is the newly opened 5,000 square foot Riverview Station studio/gallery of nationally known abstract artist Jonas Gerard. Gerard is known for his large, vibrant, colorful paintings that grace the walls of hospitals, corporate buildings, hotels, and individual art collections. He also has a gallery in downtown Asheville on Clingman Avenue. Gerard can often be found in the Riverview Station studio creating, what he refers to as "paintings that touch the heart."

Along with Jonas Gerard's well-known presence to the RAD is the New Belgium east coast brewery. New Belgium is an employee-owned craft brewery, crafting Belgian-inspired brews. This new, $140 million dollar brewery complex is located at the site of the old Asheville stockyard. New Belgium is just one of several other craft brewers planning to expand their presence in the Asheville area. New Belgium joins two other national craft breweries in the area, Sierra Nevada, and Oskar Blues.

Almost any artist's medium you can think of can be found being created in the RAD. Exquisite sculptural art baskets are crafted by basket maker Matt Tommey. Tommey uses local, sustainably gathered barks, vines and branches to craft his one-of-a-kind sculptural baskets. At the Village Potters, six renowned potters form clay into durable, functional and beautiful works of art. The Village Potters also has a teaching center and are expanding to include an Independent Study & Mentoring program. A stroll through the studios and it's easy to see why the RAD continues to draw the energy and talent of artists from across the country.

The Studio Stroll is free and self-guided. There's plenty of parking, and free trolleys run approximately every 15 minutes throughout the mile-long district during Studio Stroll hours. This falls Studio Stroll Weekend is November 10-11, 2018: 10 AM –5 PM. Outside of the studio stroll weekends there are many other art-related events throughout the year. The RAD is open all year and the best days to meet artists is Thursday through Saturday. Some studios close during the winter months. The fall foliage time is a very popular and beautiful time to visit the Asheville area. There's no better place to let your inner artist frolic amongst the positive vibes and creative energy than Asheville's River Arts District. For more info, including a studio guide with map, on Asheville's River Arts District you can visit www.riverartsdistrict.com.



Related Articles
Editor's Picks Articles
Top Ten Articles
Previous Features
Site Map





Content copyright © 2022 by Hazel M. Freeman. All rights reserved.
This content was written by Hazel M. Freeman. If you wish to use this content in any manner, you need written permission. Contact Hazel M. Freeman for details.