How to Heal a Relationship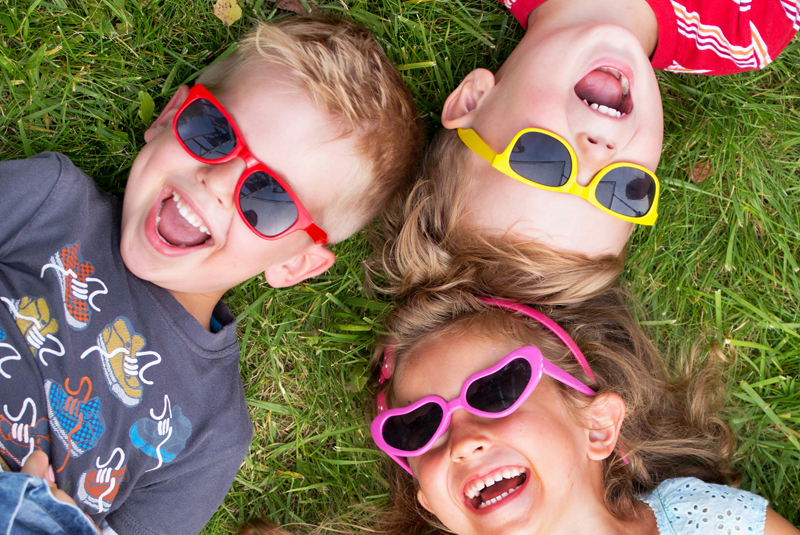 A relationship is like a garden. It needs lots of love, care and good things to help it grow. There are many things you can do to strengthen a relationship and make it healthier and happier.

1. Remember that friendship is everything. Friendship lifts your spirit, keeps you healthy, and helps you to become close as a couple. If you cannot be friends with someone, then you cannot reach the deeper levels necessary to truly experience a healthy relationship. Create friendship first, and if it's meant to be, the rest will naturally fall into place.

2. Practice honesty. In life you should strive to be honest, especially with a relationship partner. Dishonesty ultimately only breeds pain, yours and that of someone else. Lying is stressful and it makes you feel terrible on the inside. It is much easier and healthier to just simply tell the truth. It feels better too.

3. Trust is necessary for the survival of a relationship. If there is no trust between two people, there is nothing. If you cannot trust someone, it is helpful to figure out why. Is it because of your own issues with trust, or is it because this person constantly does things that deserve distrust? No matter what the reason, take the appropriate action to heal the situation. If you are the one who is not trusted, then you need to ask yourself why. Do you do things in the relationship that cause insecurity and distrust to raise your self esteem in an unhealthy manner? If so, is that really what you want to cultivate in your relationship? That kind of behavior will only destroy the relationship you have. These are issues that can be improved. All it takes is the willingness to change. Make feeling good in your relationship your goal.

4. You need to laugh. Whether you make someone laugh, they make you laugh, or you find things funny together, its all good. The important thing is to share laughter. It is the glue that holds two people together.

5. See the good in the other person. If you are with someone who loves and cares about you, then give this person the benefit of the doubt. (This advice does not apply to abusive partners. When someone is abusive, it is a sign that they are not mentally healthy. When someone is abusive to you, you should always gather the courage to save yourself and move on). This advice is meant for human beings who are good hearted, and don't usually set out to hurt other people. When you give a partner like this the benefit of the doubt, it strengthens a relationship. This will help you to create good will, and it will help you to avoid the negativity that often comes from your own insecurity. Insecurity is a normal feeling we all experience from time to time. How you deal with insecurity will determine the life of your relationship because as you know, insecurity can be destructive. If you are already looking for the good in your significant other and yourself it's a positive step towards realizing the good you have. This will help the relationship last a long time.

6. Say "I love you" often and mean it. Do things to show your love as well because when it comes to affairs of the heart, actions mean more than words. Practice acts of kindness to show your partner you love him/her.

7. Live in the moment. Enjoy the present. Train yourself to see and appreciate the beauty in your partner, in others and all around you. Do this because life is short and nothing is truly permanent except for love which lives on forever. Also, at the end of your life the people you loved and who loved you will be the only things that really mattered.

8. Be yourself. Don't play games, rules or do anything that lets you be something you are not. Give the other person a chance to know who you really are. Wouldn't you rather have someone love you for you, rather than the some version of a person you think they would like? Doesn't acting like someone else, feel like a lot of work, and impossible to keep up with? It is much easier to just be you. Practice being yourself. You are loveable. There are very real things about you that someone will fall in love with.

9. Don't be afraid to be alone. There will be times in your life when you will be alone because of different circumstances. You will not always be in a relationship with someone, and that is okay. It is healthy to accept this fact if you are in a relationship at this time, or if you are not. Realize that being alone can be a wonderful experience if you perceive it that way. Adopt the perspective that you are great with a relationship or without one. Your main focus in life, is still you, and you are a work in progress. Alone time is time to get to know you and take care of yourself, and that is good. Embrace these thoughts when you are in a relationship, and you can actually help your relationship. Accept the possibilty of being alone and be secure in the fact that you will be fine. No matter what happens, you will handle it and be okay. This type of thinking can help you to be a healthy and independent human being.

10. Develop your own life. Don't depend on someone else to give you happiness, or what you need in life. Give these things to yourself. You have to be whole, before you can share yourself and your life with someone else. Work on becoming the person you want to be.

11. Work at a job that reflects your true life purpose. Working at at job you love, is one of the greatest gifts you can give to yourself. Your happiness directly influences the happiness of your relationship. Taking some time to realize your own personal goals and what makes you happy, can help you to create a more loving union with another person.



Related Articles
Editor's Picks Articles
Top Ten Articles
Previous Features
Site Map





Content copyright © 2022 by danielle anna. All rights reserved.
This content was written by danielle anna. If you wish to use this content in any manner, you need written permission. Contact Danielle Barone for details.