Can You Really Make Money Investing In Coins?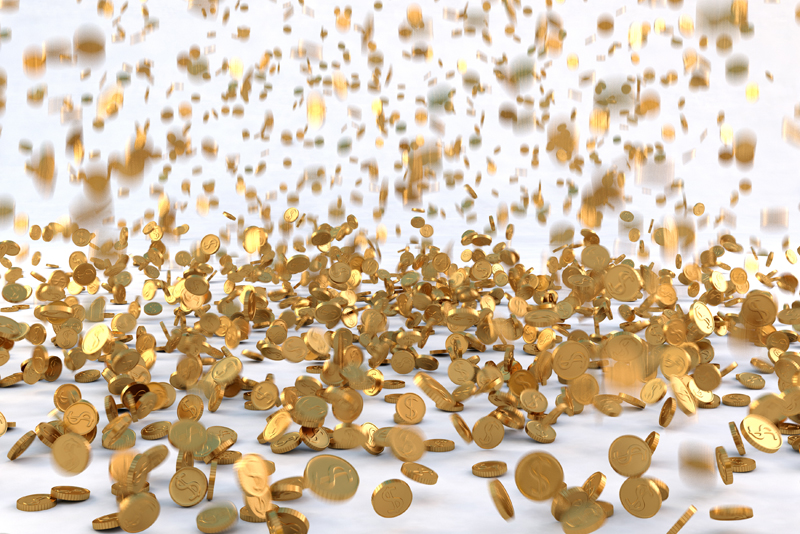 Perhaps you have heard that investing in coins and selling them at a higher price is a sure way to pay for your coin collecting hobby and even make some extra money while you are at it.

Yes you can invest in coins and make money, BUT you need to know what you are doing. While this game plan can work out, coin collecting as an investment is not without risks. You cannot expect to buy just any coin and expect to have people beating a path to your door to buy it.

You have to watch out for fake and counterfeit coins. It is all too easy to be taken in and purchase a counterfeit coin. You would be well advised to upgrade your coin grading skills before you start to buy coins to resell them for a profit. Plus you need be aware of the constantly changing coin market. Coin values can rise and fall faster than you might realize.

You have to realize that anything that you invest your money into will always have some element of risk involved. Some kinds of investments carry a high level of risk such as commodities. Other types of investments, such as a savings account, carry a minimal amount of risk.

Coin collecting can be a very fulfilling and rewarding hobby by itself. However, if you expect to make a profit from your coin buying, you must be prepared to incur a certain level of risk buying and selling coins for a profit.

Be prepared ahead of time by doing the necessary research on the coins you are considering buying for resale. If you don't have the necessary knowledge yourself, be sure to seek out the advice of a competent coin collecting professional before you invest one red cent in any coin. It is way to easy to buy a fake or counterfeit coin, if you don't know anything about the coins you are considering buying.

Coins that have been altered in some manner are not uncommon. Even professional coin buyers with years of experience have been fooled by some of these excellent counterfeits. Some dishonest people have been known to alter a common coin by adding a mintmark and even make it look real. If the coin has been graded by one of the major coin grading services, this will go a long ways towards insuring you are not buying a fake or counterfeit coin. If the coin has not been professionally certified, be sure your own coin grading skills are up to par to accurately grade the coin.

The value of a coin is often linked with a certain grade. You have to know if this grade is correct. Many things go into deciding the grade of a given coin. Has the coin been cleaned? How much wear does it have? Remember that whatever grade a coin has been assigned, it is just and educated opinion. Many times professional coin graders do not agree with one another on a given coin's grade.

In many ways the coin market can be compared to the stock market. The coin market can be just as volatile as the stock market. You can buy a coin and have the value fall by the time you are ready to sell it. Much as the stock market, you have the same opportunity for big time gains, or big time losses.

A good strategy is to buy the coins you want and hold on to them for a while. By the time you are ready to sell them they may be worth more than you originally paid for them. As previously mentioned you need to seriously study the coin market to be up to date on where it is going. Just remember that investing in coins can finance your coin collecting hobby, if you know what you are doing!



Related Articles
Editor's Picks Articles
Top Ten Articles
Previous Features
Site Map





Content copyright © 2021 by Gary Eggleston. All rights reserved.
This content was written by Gary Eggleston. If you wish to use this content in any manner, you need written permission. Contact Gary Eggleston for details.