The Evolution Of Coin Grading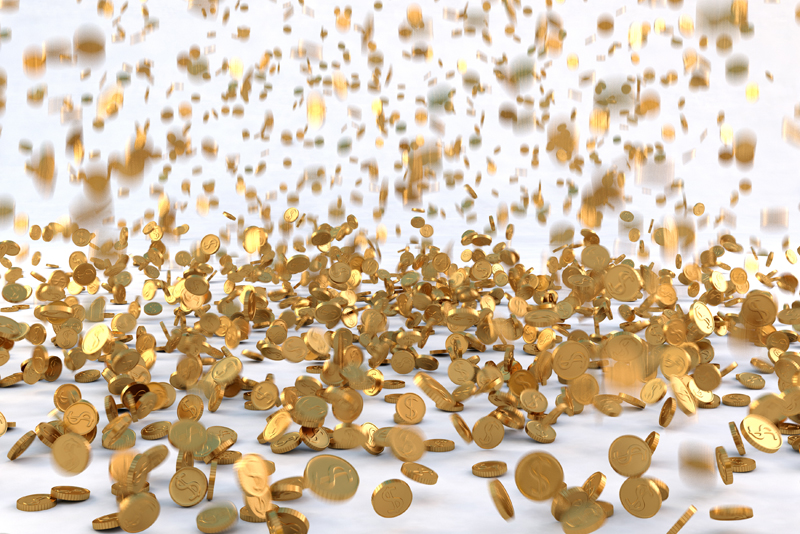 The earliest coin grading systems were rather simple. The first coins which were collected were ancient coins, which have been emerging from the soils of the vast former Roman Empire over the last 2,000 years. Many Medieval and Renaissance books were written on the subject of ancient coins. However, little was ever mentioned about a coins grade or condition in these volumes. Collectors of the day were more interested in the legends and devices that appeared on the ancient coins.

By the middle of the 18th century, some coin dealers started to make a distinction between a coin that possessed an "excellent" appearance versus one that was "unremarkable" or otherwise not remarked about on its condition. By the turn of the 19th century, most collectors still didn't collect the existing coinage of their day. Coin collecting in this time frame was literally the "hobby of kings" as they were the only ones who could afford to do so. Coins were not collected for their grade or condition, rather they were collected for their types.

The first real interest in collecting contemporary coinage started in the late 1850's in the U.S. The U.S. Mint started issuing the first of the Small Cents, the Flying Eagle type cent. People started to become nostalgic for the old large pennies they were used to seeing in circulation, and started to hoard them. Some people even attempted to find one of each date. Thus was the collecting of U.S. coins established.

As collectors tried to complete their penny sets, they began to acquire an awareness of replacing a given specimen they already possessed with one in better condition. Coin dealers began to emerge to help collectors find these better specimens. Distinctions started to be made between a specimen that was in a "pretty good" condition versus one in a "rather poor" condition. Over time more detailed distinctions arose, such as "uncommonly fine" and "quite uncirculated."

Coin collectors debated the subject of creating a standard coin grading scale for years before any kind of consensus was ever achieved. Over time certain standard terms came into a common usage. The first four were "poor," "good," "fine," and "uncirculated." Price was the determining factor that forced the addition of grades in between these four designations.

If a coin was worth $2 in a "fine" condition and a coin in "uncirculated" condition was worth $10, what would a coin that was in better condition than "fine" but wasn't good enough to be make "uncirculated be worth? Out of questions such as this came finer grading distinctions. Intermediate grades continued to be added in this way, until a consensus eventually emerged. Another trend that was developing was that one coin grading system didn't fit all types of coins. As such coin grading became more specialized relative to the type of coin being graded.

In 1949 Dr. William Sheldon developed what became known as the Sheldon Scale of coin grading. His system was designed to give a more precise meaning to subjective and often abused terms such as "fine," "very fine," "extremely fine," etc. While most coin collectors were aware of the Sheldon Scale, it wasn't until the advent of third-party coin grading services in the 1980's that his system became the established standard used to grade coins.

The greatest challenge for any coin grading system is in minimizing the subjective factor. Two different coin graders can examine the same coin and arrive at completely opposite opinions of the coin's grade. The Sheldon System goes a long ways towards correcting this problem.

The Sheldon Scale is a 70-point scale for grading coins. A slightly modified form of his legendary system has become the de facto standard for grading U.S. coins today. On a scale of 1 the coin's type is barely discernable, but little else, due to the coin being badly damaged or well worn. On a scale of 70, the coin is in excellent condition and virtually free of flaws.




Related Articles
Editor's Picks Articles
Top Ten Articles
Previous Features
Site Map





Content copyright © 2021 by Gary Eggleston. All rights reserved.
This content was written by Gary Eggleston. If you wish to use this content in any manner, you need written permission. Contact Gary Eggleston for details.