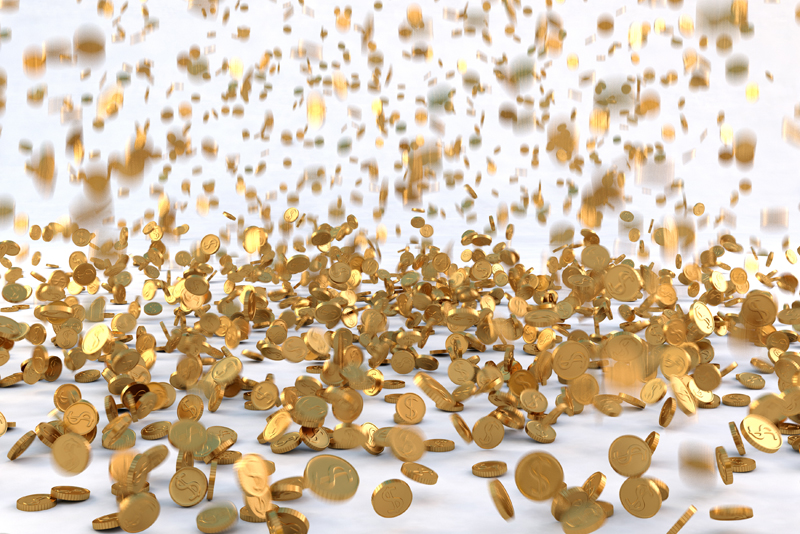 Have you ever considered making money at home buying and selling coins and currency strictly on your own terms? Are you the type of person who likes the idea of receiving cash, checks and money orders in your mailbox? Would reinventing yourself as an independent part or full-time coin dealer interest you? Ever thought about propelling your pastime of coin collecting to the next level? Are you ready to boost your collecting and investing skills? Do you want to know the secrets to becoming a good coin dealer?

If you answered yes to any of these questions, you will want to read on. The information in this article isn't rocket-science but you have to understand the following seven hints. Buying and selling coins isn't hard, but it does require some specialized knowledge.

1. Worth Of Coins—A good coin dealer know the value and worth of his coins. Don't get sentimental about your coins, get knowledgeable! Knowing how much your inventory of coins is worth allows you to get great deals when you buy them. The old adage of buying low and selling high definitely applies here.

2. Current Trends—A good dealer is in constant touch with the ever-changing coin market. With the right knowledge it is possible to predict future collecting trends. If you have a coin series, be sure you are aware of the current coin market trends.

3. Certified Coins—If you have coins that are valued or worth $200 or more, seriously consider getting them certified by a reputable coin grading service. Certified coins will generally sell for more than non-certified coins.

4. Keeping Records—Even if you hate keeping records, this is an essential part of running a business. Keeping track of who, what, when, and whom goes beyond just paying your taxes. Without accurate records, you really don't know if you are making or losing money!

5. Coin Descriptions And Grading—If you want to be a successful coin dealer, you need to learn how to grade coins accurately. When you begin to sell coins, you need to sound like a knowledgeable coin dealer to your prospective buyers. This means you must be able to describe your coins using the appropriate terms. You can gain this knowledge from many sources, such as coin websites, books, and coin magazines.

6. Patience—It might surprise you to learn that a successful coin dealer needs to exercise patience. Coin selling is not for those who are looking for a get-rich-quick scheme. Being willing to wait for a coin's value to appreciate is important to prevent an unprofitable quick-sale. Dealers of coins know that exercising patience will lead to better profits in the long run.

7. Networking—Making new contacts if profitable for a coin dealer. The more sellers and buyers you know, the more opportunities there is for you to make a profit. As you sell off your beginning coin inventory, you will need to replenish your stock without running out of money in the process. The more people you know the more opportunities you have for finding bargains.

With these seven tips you are well on your way to becoming a coin dealer on a full-time or part-time basis. It is up to you to put this information to practical use.

Coin dealing is a great business to get into once you learn the finer points of coin-trading and selling. A strong knowledge of the history of coins, getting coins graded by a reputable coin grading service, understanding the coin market, and a broad network of people, will help you to establish a successful coin dealing business.



Related Articles
Editor's Picks Articles
Top Ten Articles
Previous Features
Site Map





Content copyright © 2021 by Gary Eggleston. All rights reserved.
This content was written by Gary Eggleston. If you wish to use this content in any manner, you need written permission. Contact Gary Eggleston for details.