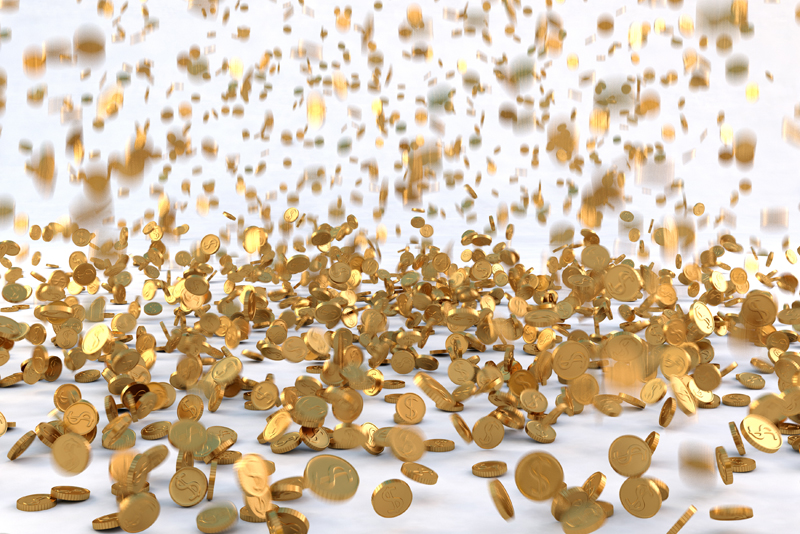 What is exonumia anyway? It sounds like some kind of strange skin disease. Nothing could be further from the truth! While numismatics is the study of coins, few coin collectors may be familiar with the term exonumia. I won't keep you guessing any longer, exonumia is simply the study of coin-like objects.

These coin-like items take many forms such as elongated coins, encased coins, souvenir medallions, tags, badges, counter stamped coins, wooden nickels, merchant tokens, casino chips, etc. Exonumia is related to numismatics, and many avid coin collectors become exonumists.

The noun exonuma is derived from two classical roots: exo, meaning "out-of: in Greek, and nummus, meaning "coin" in Latin; hence, "out-side-of-coins." In the United States, the term exonumia is applied to any coin-like item. The British term is "paranumismatica."

Items such as bus tokens or other types of transportation tokens, bar or pub tokens, soap tokens, and casino tokens or chips are some of the more common forms of exonuma.

It is an interesting fact that less is known about many U.S. tokens than about most ancient and medieval coins. It is often possible to date coins minted 1,000, even 2,000 years ago much more closely than many common tokens. It is this lack of readily available knowledge on these types of tokens that attracts many coin collectors to exonumia collecting.

Token tracing is almost a hobby in and of itself. Many sources must be used to trace down the origins and history of a given token. Old city directories are the first thing to be consulted. Just reading them is practically an education in itself. Here you can learn how people lived at that time, what businesses they patronized, where they lived, what their occupations were, perhaps even how fast or slow the town or city grew.

While city directories are useful for 19th century tokens; for more modern tokens, Duns, Bradstreet's, and Dun & Bradstreet books are invaluable. Most businesses are covered in these books, and with their frequent publication it is often possible determine the date of issue of many tokens.

Telephone directories are another useful resource for more modern tokens. Genealogical sources such as census records are useful for tokens issued up to around 1880. Sometimes it is possible to contact the descendants of the original issuers.

If this can be done, this often yields the best information about the token such as pictures of the store, exact names and the purpose of the token's issue, etc. Even visiting the locality where the token was issued and making some inquiries can often turn up useful information.

I will be covering the various types of exonumia in future articles. So stay tuned, subscribe to my newsletter, and keep up to date on future articles on coin collecting.



Related Articles
Editor's Picks Articles
Top Ten Articles
Previous Features
Site Map





Content copyright © 2021 by Gary Eggleston. All rights reserved.
This content was written by Gary Eggleston. If you wish to use this content in any manner, you need written permission. Contact Gary Eggleston for details.