How To Attend A Coin Show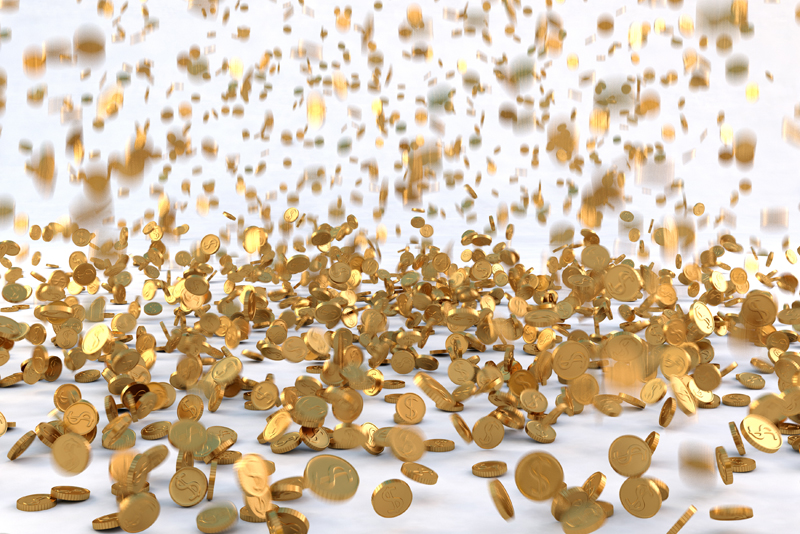 Coin shows can be a lot of fun to attend. Coin shows come in a variety of sizes. Some coin shows might be lucky to draw a dozen dealers, while others easily draw a multitude of coin dealers. The environment of a typical large coin show can be invigorating or intimidating to the attendee's. Many beginning collectors wonder what the best way is to get the most out of attending a coin show.

This can be a tough question to answer. It largely depends on what your collecting interests are. For some collectors coin collecting is a life-long study while for others it is just an interesting part-time hobby. Here are ten tips to make your coin show attendance more worthwhile:

1. Be organized—Get organized before you go to the coin show. This means that you must know what your current collection inventory is, and what coins you would like to add or delete from your collection. This may seem like common sense, but many collectors attend a coin show without any idea of what they really want or need. If you do not have a current inventory list, stop right now and create one. Be sure to take along any reference materials and a good magnifier or jeweler's loupe. If you plan to sell off part of your collection, bring your coins to the show with you. Keep your items close to you, and do not leave them in your car! A shoulder pack or a good backpack can be used to transport your items.

2. Be focused—Try to limit your coin shopping or hunting to two or three series. Many collectors try to collect a little of everything and wind up with a hodge-podge of miscellaneous coins. If the show has a program or brochure of dealers, check off each dealer you have visited, and make appropriate notes. Try to map out the dealers that have stock of interest to you.

3. Meet new dealers—Be sure to visit as many dealers as you can. Take the time to meet new ones. While you may be shopping for coins, don't forget to shop for dealers. Make an attempt to get to know a number of the different dealers. If the coin show you are attending is a local one for you, you will find dealers that are not from your area. These dealers may have new material that you may not have been exposed to before. Do business with the dealers you like. If a particular dealer is rude, impolite, or offensive to you in any way…do not hesitate to go to another dealer!

4. Compare and examine—Take the time and carefully examine each dealer's displays. Never be in a hurry to buy any coin! Carefully examine any coin you are interested in. Look at both sides and the edges of the coin. Don't be shy about asking if the dealer has an item that is not displayed. Many dealers have much inventory available than what you may see in their displays.

5. Have some choices in mind—Some collectors go to a show looking for only a particular type of coin. That particular coin may not be available at the coin show you are attending. Try to have a few choices in mind as you attend the show. A good show is one where you find a new treasure to add to your collection.

6. Time is money—Don't waste your time or the dealer's. The dealer is there to make a profit. He has to make enough to cover his expenses and the cost of attending the show. Don't spread out your reference materials on the dealer's displays. Keep your personal visits to a minimum.

7. Buy—Once you have all of the information you need on a coin, make a decision to buy it or pass on it. If you like the coin but not the price, try to negotiate the price. The dealer may accept a somewhat lower offer than the price he has marked on the coin. If the dealer is willing to accept your offer, be sure to buy the coin. It is considered rude not to buy the coin at this point.

8. Selling—Be sure to take along any coins from your collection you no longer have an interest in keeping. Often the best dealer to sell to is from the one you bought from. If a dealer is reluctant to buy back his own stock, there is something wrong here. If this dealer does not wish to make you and offer, move on to another dealer. If you have a collection or a large number of coins, get an offer from at least three different dealers. Make sure the dealer is willing to "Buy It All," and not just cherry-picking your collection. Professional coin dealers are always in need of new stock to replenish their inventories.

9. Become a member—Join your local coin club if there is one in you local. Attend and support them. A local coin club is a great place to view other collections, trade coins, or add new material to your own collection. Plus it's a great place to meet more experienced collectors, who are often happy to share their experiences with you.

10. Attend—Attend any seminars, lectures, or exhibits that are available to you. These are great places to further you coin collecting knowledge. Experts are often invited to these events to lecture or instruct. If the subject material is of interest to you, be sure to attend the event.



Related Articles
Editor's Picks Articles
Top Ten Articles
Previous Features
Site Map





Content copyright © 2021 by Gary Eggleston. All rights reserved.
This content was written by Gary Eggleston. If you wish to use this content in any manner, you need written permission. Contact Gary Eggleston for details.