Speekee, Spanish for children. Simply... ¡Fantástico!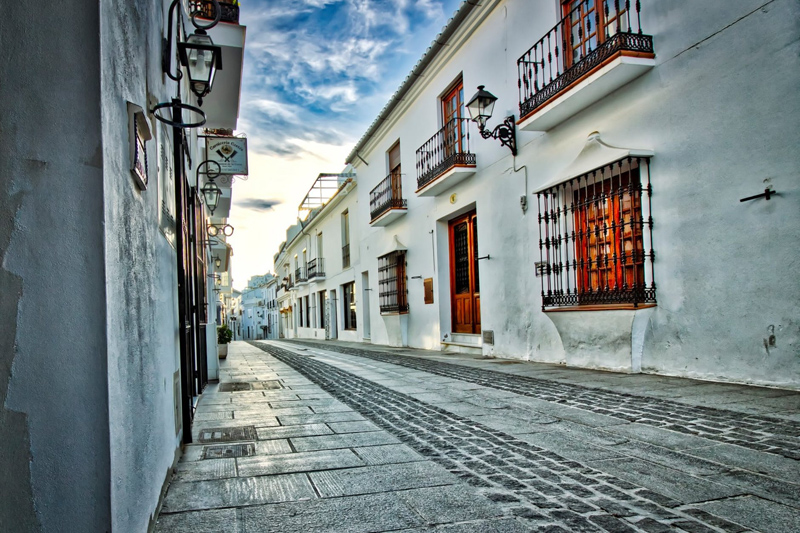 With
Speekee
, a funny and easy-to-follow method, young children really learn Spanish.
| | |
| --- | --- |
| | I had the opportunity to try Speekee Spanish learning system with a little girl from Russia, who has been spending her summer time with my family, in Spain. At the time of her arrival to Spain, she did not speak any Spanish, and from the first episode she watched, results were (and still are) great! She learned vocabulary and expressions fast and, what's really good from my point of view, is that she never got bored as she watched every DVD several times, always asking: "¿Por favor?" |
You may be wondering how Speekee works... The pack includes 3 DVDs, with 10 episodes, a bonus Spanish songs DVD, one audio-CD which includes some karaoke versions, and a guide for adults (in English), explaning step by step the main points included in every episode, vocabulary, English translations, and even extra activities ideas to practice what children have learn.
I found
Speekee
materials very complete, easy to use, and the method followed to teach Spanish to young children is effective from the very beginning.
Product designer Jim Porter tells us more about Speekee.
Angeles:
Hola Jim, and first of all, congratulations! I have found your Spanish learning material, Speekee, really interesting. But, please, tell us more about it. How would you describe Speekee in one sentence?
Jim P.:
¡Hola Angeles! Speekee is your child's friend in this DVD series of ten action-packed programmes: interactive, dynamic, and highly effective, the series captivates children of preschool and primary age.
Angeles:
Do parents need to have any teaching experience or previous Spanish knowledge?
Jim P.:
Parents need not have any previous experience of Spanish, let alone any experience of teaching it, to make the most out of Speekee. In fact, we assume that most parents who buy Speekee for their children have no previous knowledge of Spanish. The trick is for parents to get involved. When parents participate in their child's Spanish learning, they not only have a significant impact on how much their child learns, they also learn a lot of Spanish themselves along the way. The Speekee Guide is full of teaching activity ideas for parents to try out with their children, and every one of those activities relates to the content in Speekee. A word of advice for parents: let your child lead the learning and you won't go far wrong!
Angeles:
What's the secret? How are children able to easily learn Spanish words and expressions?
Jim P.:
There are no secrets, though we do feel that parental participation is one of Speekee's special ingredients in the recipe for success! The Spanish learning techniques in Speekee draw upon evidence-based research into language learning, and learning as a whole. Accelerated learning, widely used in Speekee, is an approach to learning and teaching methods taken from a wide range of fields such as neuroscience, psychology, and learning theory. One element of accelerated learning is the theory of
multiple intelligences
, which challenges traditional theories on intelligence. It states that children have different types of intelligence: linguistic, logical-mathematical, spatial, kinesthetic, musical, naturalistic, interpersonal and intrapersonal. Taking this theory into account, we made sure Speekee would work for all types of children, appealing to their stronger 'intelligences' and helping to develop their weaker ones. Whether or not parents go along with the theory, most agree that it makes sense to vary the way in which new information is presented to young learners, to keep them interested and to appeal to different learning styles. Accordingly, Speekee uses a range of styles and media to give the young Spanish learner the best possible results.
Angeles:
Please, tell us how and why
Speekee
was born.
Jim P.:
Our linguistic backgrounds, our years of experience in education, and the fact we are parents of young children, all played parts in the creation of Speekee. But the overriding reason for creating Speekee is this: we are passionate about promoting language learning.
* Lingua Ltd, the company behind Speekee, is made up of Jan and Aaron Forshaw, Jim Porter and Emma Bell.
Jim, thank you very much (or... ¡Muchas gracias!) for answering these questions about
Speekee
. I'm sure this is a very useful method and children will love it from the first DVD!
And it will be
a pleasure to offer a discount to any Bellaonline.com reader
who wants to buy
Speekee
. If you are interested, all you have to do is go to
Speekee
. Click on Shop (top navigation bar). Then add a Speekee to your basket. Near the bottom of the page enter the promo code:
BELLAONLINE
then click Apply. You'll see 10 pounds is taken off the price. Finally, go to Checkout.
Oh! One more thing! They offer free delivery worldwide. If you want to read more about this product,
Speekee product reviews
. Enjoy!


Related Articles
Editor's Picks Articles
Top Ten Articles
Previous Features
Site Map





Content copyright © 2022 by Angeles Fernández. All rights reserved.
This content was written by Angeles Fernández. If you wish to use this content in any manner, you need written permission. Contact Angeles Fernandez for details.