Dining High in Fredericton, New Brunswick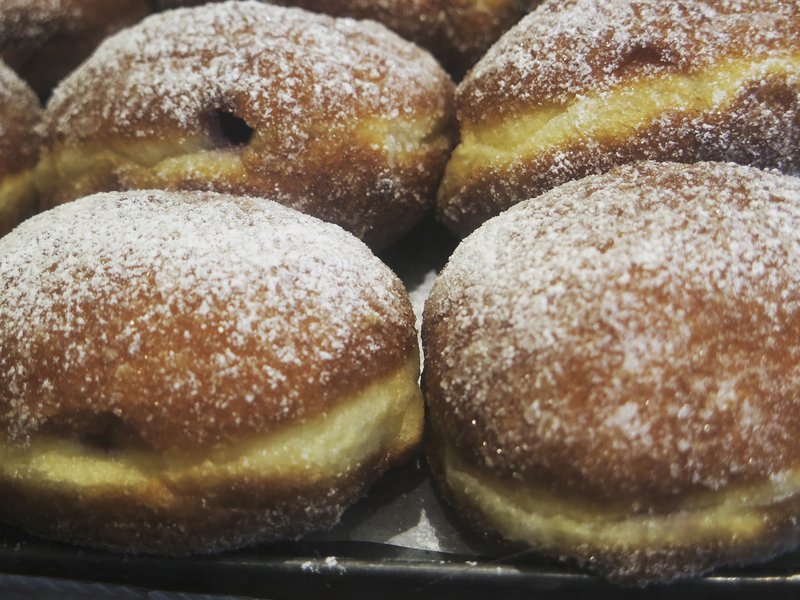 Fewer than ten years ago a friend in Fredericton told me, bemoaning the lack of fine dining in New Brunswick's provincial Capital, "It's not that people here don't love good food, but they eat it at dinner parties in their homes, not in restaurants."

We have just returned from a week in this lovely riverside city, and my, how things have changed.

"Fredericton punches above its weight" my friend David explained it. "We have a population of only 45,000, but because the center of government is here, and the colleges, people travel a lot, so they have cosmopolitan tastes."

What I tasted in a week was certainly cosmopolitan – sometimes in a single dish. Take, for example, the ceviche sushi on the new menu at Bruno's. Executive Chef Hector Jimenez-Bravo loves these surprises that play off Latin American and Asian crossovers.

This was the second course in his tasting dinner, which had begun with antipasti of seared and chilled portabella, roasted peppers and tabbouleh topped with bocconcini and proceeded to a Takay of beef with crispy shallots, a sunny-side-up quail egg and a rosemary white truffle suspension.

An intermezzo of white sangria granite set the stage for grilled lamb and feta polenta. I could have chosen duck confit and shepherd's pie (this chef clearly enjoys the notion that opposites are attractive) or broiled salmon with pink peppercorns.

But Bruno's isn't the only class act in town. In the smart interior of The Blue Door I chose from the regular menu, beginning with a hearty dish of Prince Edward Island mussels with fresh papaya and sweet red peppers in a red curry broth made with coconut milk. Sticking to seafood – which the Atlantic Provinces excel in – I ordered grilled tuna with an almond sesame seed crust. It was impeccably fresh, and cooked rare, served with tomato cilantro jam, mixed crisp-cooked vegetables and couscous.

Conversations about food in Fredericton always include the Boyce Market, a Saturday morning tradition where locals shop for fresh-picked vegetables and visitors find the works of local artists and craftspeople. Breakfast at the market is a local tradition, too, but we go for the bakeries. The plump fresh jelly donuts are the stuff of dreams.

Fredericton punches above its weight in its arts and culture scene, too, with a knock-out art museum – The Beaverbrook Gallery – and more craftsmen per capita than anyplace else in Canada. A local theater company, a summer and fall full of music festivals and concerts (many of them free) a college of crafts and art-rich public buildings – not to mention the architecture itself – round out the arts offerings. Certainly enough to keep me busy between meals.




Related Articles
Editor's Picks Articles
Top Ten Articles
Previous Features
Site Map





Content copyright © 2022 by Barbara Radcliffe Rogers. All rights reserved.
This content was written by Barbara Radcliffe Rogers. If you wish to use this content in any manner, you need written permission. Contact Barbara Radcliffe Rogers for details.