Why are more women losing Hair?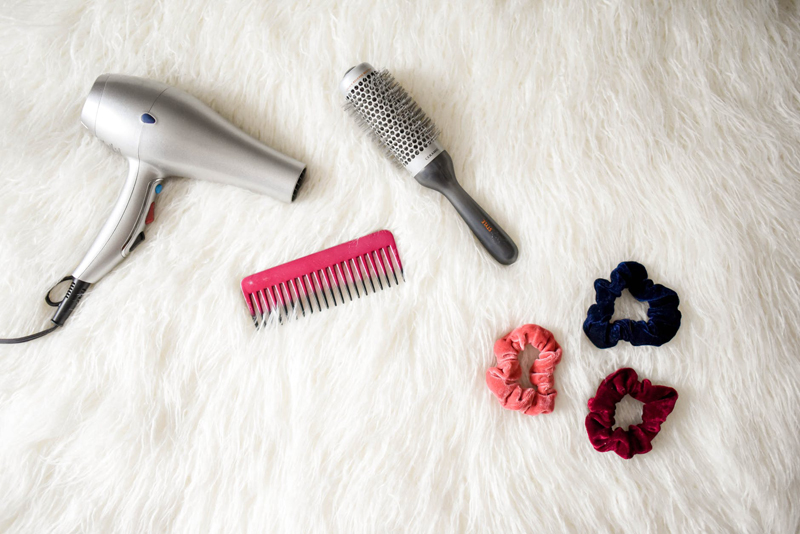 Most people associate hair loss as being a male problem – not
so, in fact about 28 million American women suffer the effects of
female pattern baldness (technically known as androgenetic alopecia).
Symptoms of this condition are a general thinning of hair over the
whole scalp area and a moderate loss of hair on the crown of the
head or at the hairline. It is rare for women to develop completely
bald areas as men often do.
Hair loss in women typically begins around age 30 and becomes
noticeable around age 40. The process speeds up after menopause.
As with men, hair loss in women is caused by a combination of
Poor diet and nutrition, genetic and hormonal factors and
psychological stress. Among the common causes of female pattern
baldness are:



Malnutrition from an unbalanced diet

Rapid weight loss from dieting

Severe illness or surgery

Prolonged emotional stress

Anaemia or low blood count

Thyroid abnormalities

Abuse of drugs, especially amphetamines
Postpartum hormonal changes or discontinuation of birth control pills can also cause significant hair loss, but in most cases it is temporary, and hair will recover its body and lustre as the woman's body chemistry stabilizes.
So what can you do if you start noticing more hair on your hairbrush and less on your head? Current options include using prescription drugs such as Minoxidil (Rogaine) or exploring modern hair replacement, transplants, and cellcloning techniques. There are also many hairdressing products, which create the
illusion of added fullness and bounce.
Hair loss in women is often associated with crash dieting. Nutritional deficiencies are often the culprit. Fasting or an in correct diet often results in a shortage of vitamin C, vitamin E, beta-carotene, and other antioxidants, leading to hair loss. Food supplements are a must when dieting.
Vegetarians often find their hair thinning and their hairline receding too, especially when they first switch to a meat-free diet. The culprit is usually a lack of protein in the body. When they increase the amount of non-animal protein — soy products,for instance — in their diets, hair loss stops and often reverses itself.
For all those concerned with hair loss the first "port of call" is to realize the importance that internal/external and cosmetic factors play in this regard.
The body is self-healing. Doctors cannot heal. They create a situation in which nature is able to do its work of healing, repairing and regenerating. So, too, with our hair.
Often by correctly regulating the body's metabolism and incorporating principals of a well balanced diet, longevity exercise (a simplistic
effective 5 step exercise routine derived from ancient yoga teachings)and hair workout techniques, great benefits can be obtained and should be incorporated before involving oneself in a course of treatment, products, and procedures, which are often unnecessary and involve considerable outlay.
Realize the importance of looking after your hair as it is natures own health barometer and as night follows day, your overall health and well being will flourish as well.
Stop Your Hair Loss Now!
This site needs an editor - click to learn more!


Editor's Picks Articles
Top Ten Articles
Previous Features
Site Map





Content copyright © 2022 by Jonathan Phillips. All rights reserved.
This content was written by Jonathan Phillips. If you wish to use this content in any manner, you need written permission. Contact BellaOnline Administration for details.