Reduce Your Fear of Speaking in Public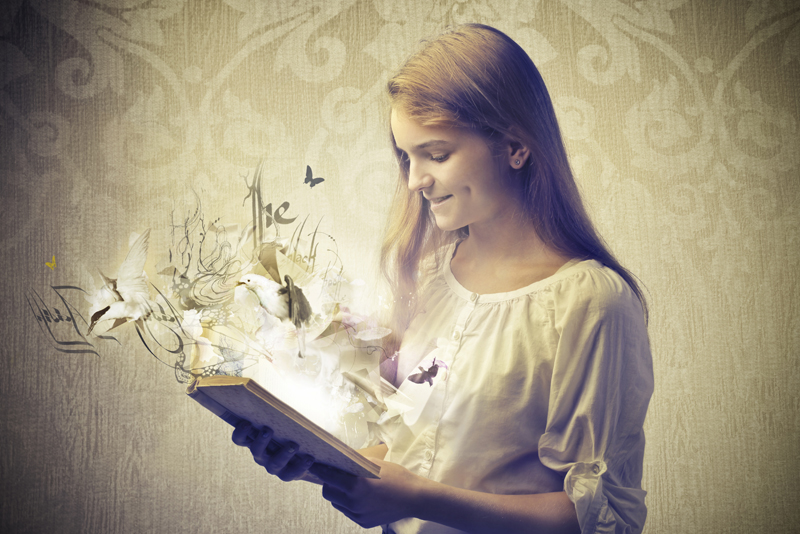 Whether you are speaking to a small group of people or presenting to a huge auditorium, there will always be some fear. Even seasoned speakers experience it. It is quite natural to have butterflies in your stomach, wet hands, a palpitating heart, quickened breathing, etc. It is your body's way of preparing you for the event.
How you deal with the fear is another matter. With some people, the fear is so great that they simply cannot get in front of an audience, no matter how expert they are in the field, and whether or not they have a personal development mentor. This article covers some self development and self help tips that will help to reduce that fear.
Some common fears about speaking in public
It is important to know that people are not looking for a 'technologically slick' presentation. They want something that touches them. They have come to listen to you and to hear what YOU have to say on the subject. If you are a bag of nerves they will sense this immediately and the whole experience will be awful for both you and the audience. Here are some of the fears that most people have:
* You may 'dry up'
* You may over-run
* You may make mistakes
* The audience may get bored
* Everything may not go to plan
* The audience may not think well of you
* There may be an awkward person or heckler in the audience
* People may ask you questions that you may not be able to answer
You can see from the above list, many of the points are related to not being fully prepared. As they say:
"Fail to prepare and prepare to fail."
This is so true. Here are some tips to ensure that things will go as smoothly as possible on the day:
Practice until you are totally happy with your presentation
This means practising the entire speech in front of friends or family as that will give you some idea of what could go wrong on the day. Part of this practice is ensuring that you know
exactly
how you will begin, i.e., what sentence you will start with. This is crucial as first impressions count a lot. The very first thing you say can sway the audience one way or the other. And when you are nervous it is easy to have a total mental block and completely forget what you were invited to talk about!
How to follow up your opening sentence
Do this with a picture so that you can briefly talk around it. This will focus the audience's attention on that and not on you. If you then intersperse your talk with text (short bullet-points) and illustrations (drawings, photos, pictures), this will help to keep the audience interested. A human's attention span ranges from one to three minutes so you need to change your presentation in some way every so often to keep their interest levels high.
A glass of water nearby helps in several ways
It sorts out the problem of a dry mouth, and it also gives you thinking time. An audience will always wait for you to have a sip. In fact, this also demonstrates your confidence. You could be desperately nervous inside, but if you sip slowly, your cool exterior gives off a subtle air of inner confidence.
Dealing with awkward people and questions generally
If you genuinely do not know the answer, just say so. However, add that you will find out and get back to them. The audience will respect you more if you do not pretend to know the answer to something.
Prepare for anything that might go wrong on the day
This includes preparing for things that may not necessarily be in your control. For example, check that the technology you have decided to use does indeed work and ensure that you have all the materials that you will be using with you. Accept that even if you think you are fully prepared, things can still go wrong, i.e., prepare yourself for the unexpected!
Know exactly how you will end your presentation
There is nothing worse than giving a great talk, then fizzling out at the end. Your closing statement is crucial so ensure you practice your close so that your talk ends with panache. It could be a simple statement summarising your talk or a rhetorical question that leaves your audience wanting more.
Reduce Your Fear of Speaking in Public - Self Development Summary
Practice and practice until you are totally happy with your presentation, and keep in mind that the unexpected can happen at any time. This is the key to success and being aware of all this will reduce your fear of speaking in public significantly.
To receive further articles do visit the 'FREE Self Development Newsletter' link below. For my Background, Passions and why I write articles like these, see:
Dr JOY Madden
You Should Also Read:
Dr JOY Madden
FREE Self Development Newsletter
Other SELF DEVELOPMENT Articles


Related Articles
Editor's Picks Articles
Top Ten Articles
Previous Features
Site Map



Follow @WorkwithJOY
Tweet



Content copyright © 2022 by Dr JOY Madden. All rights reserved.
This content was written by Dr JOY Madden. If you wish to use this content in any manner, you need written permission. Contact Dr JOY Madden for details.