Jonathon Livingston Seagull - Review - Self Growth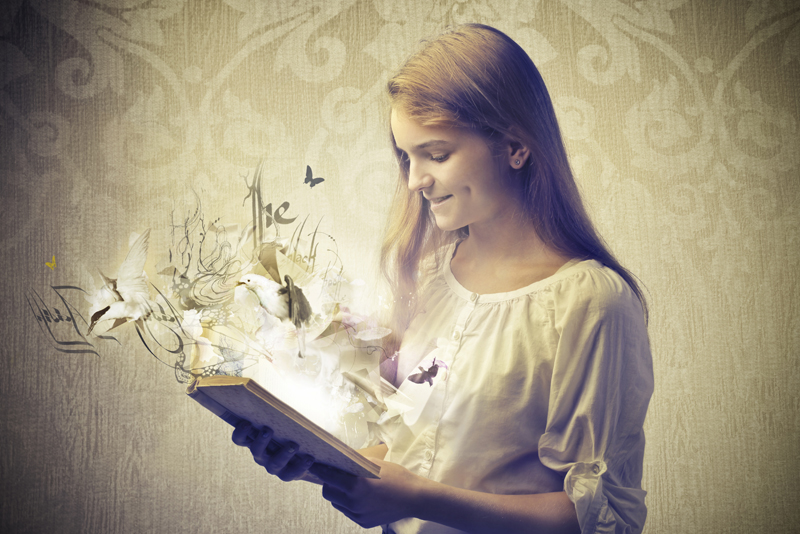 This is a timeless fictional story about a non-conforming seagull named
Jonathan Livingston Seagull
. It is a unique little book as it is a story from a
seagull's point of view
.
This self development book was written by Richard Bach (b. 1936). A former US Air Force pilot, many of his books contain flight references. The book is very short, under 100 pages, many of which comprise photographs of gulls. It caused quite a stir when it was first published in 1970. This best seller is a classic and is still on many schools' reading lists.
Jonathan Livingston Seagull - what it covers
The story is about Jonathan's passion to fly like no other seagull against all odds. He is different from other gulls who exist merely to eat and survive. He wants to learn to fly higher and faster than anyone else. He constantly improves by teaching himself new techniques. Each time he 'fails' he moves to a higher level of awareness.
He eventually reaches a plane where he finds many gulls with the same mindset. He is encouraged and motivated to continue to excel and ultimately learns to fly beyond his wildest expectations. His self development and personal growth keep him focused on his search for a higher purpose, and through persistence and perseverance he finally achieves his goal.
As his reputation builds so does a following but he remains humble, speaking of simple things, such as
"the right for a gull to fly"
and
"freedom."
His followers consider him
"special and gifted and divine, above all other birds."
He explains to them that they
all
are. There are some great phrases like:
*
"The gull who sees farthest who flies highest"
*
"Everything that limits us we have to put aside"
*
"You need to keep finding yourself, a little more each day..."
*
"...you have the freedom to be yourself, your true self, here and now, and nothing can stand in your way"
Jonathan Livingston Seagull - its self development teachings
This novel is about attaining your dreams and being your own self development mentor. Jonathan shows that through sheer tenacity and perseverance you can overcome obstacles and achieve your goals.
On a deeper level, it explores man's inherent desire for personal development and self growth, and the search for true happiness. As you read you realise that Jonathan Seagull lives within everyone. Deeper still, it touches on our materialistic life being not the end but the beginning of something even greater with the following teachings:
* Give yourself the freedom to soar
* Live and love your life's passions
* Never ever give up on your passions
* Allow yourself to listen to your heart
* Have faith and pursue your true purpose
* You can do anything if you want it enough
* Follow your dreams through thick and thin
* Dare to question what is taught by your elders
* It is all right to be different from everyone else
* Do not follow others blindly - fly out on your own
* Keep working on your talents and fly to new heights
* It is your choice to live your life exactly the way you want
* Follow your dreams even if others find your ideas ridiculous
* Break through the restraints of family, friends and community
* Hard as it may sound, do not be concerned over what others think
* Figure out what your greatest talents are and truly live your life
* There is always something great to be learned from trying new things
* Listen to your dreams and persevere until you get to where you want to be
Jonathan Livingston Seagull - self development summary
Jonathan Livingston Seagull
is about far more than the life of one seagull. It is a fable about self empowerment and the importance of seeking a higher purpose in life, even if the people around you find your goals threatening or ridiculous. Jonathan shows that you can do anything and be anything you want if you just believe in yourself. It is also about the struggle to find the answers about life itself.
This book is a good read for all age-groups and particularly for anyone who wants to 'fly' in the broadest sense of the word. It is a book that can be read a number of times with each reading giving you further insight. You can read more about it on Amazon -
Jonathan Livingston Seagull
.
It is also a good fable for children as it stimulates discussions on the various meanings of the story. The ending is slightly puzzling but on viewing the
Jonathan Livingston Seagull
DVD which, though very lengthy (2 hrs) did offer some explanations. The film also shed light on why the book had numerous black and white, grainy photographs of gulls.
(All the music and songs are by Neil Diamond)
(Disclosure: The reviewer is a participant in the Amazon EU Associates Programme)
To receive further articles do visit the 'FREE Self Development Newsletter' link below. For my Background, Passions and why I write articles like these, see:
Dr JOY Madden
You Should Also Read:
Dr JOY Madden
FREE Self Development Newsletter
Other SELF DEVELOPMENT Articles


Related Articles
Editor's Picks Articles
Top Ten Articles
Previous Features
Site Map



Follow @WorkwithJOY
Tweet



Content copyright © 2022 by Dr JOY Madden. All rights reserved.
This content was written by Dr JOY Madden. If you wish to use this content in any manner, you need written permission. Contact Dr JOY Madden for details.