The Five People You Meet In Heaven - Review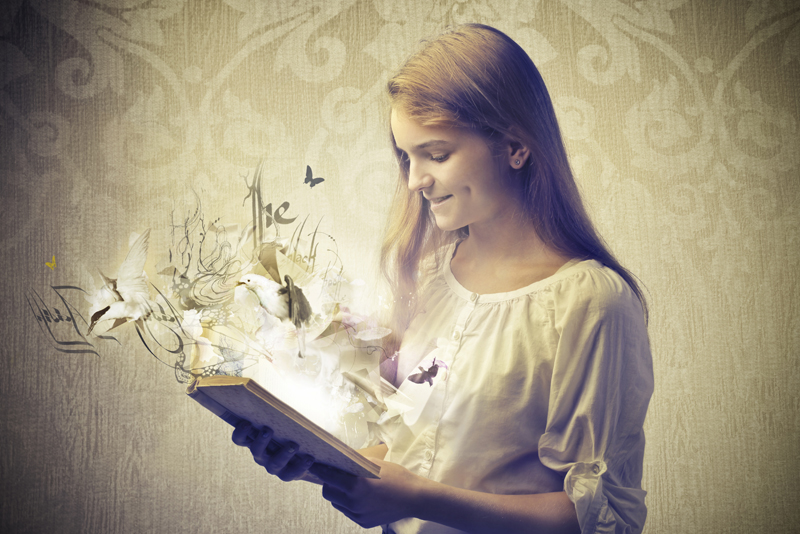 This is a self or personal development book that makes you think about the effect you have (unknowingly) on other people's lives. 'The Five People You Meet In Heaven' was written by Mitch Albom, author of the international bestseller 'Tuesdays With Morrie'. Whether you believe in heaven or not, it is interesting to read how the author portrays what happens after death and what his take is on the meaning of life.
The Five People You Meet In Heaven - On the surface
Eddie is a 'maintenance man' at an amusement park. The book starts with a count-down to Eddie's death, over the course of an hour, and what he did in that time as he went about his job in that park not realising that it would be for the last time.
On dying in an accident at that amusement park, Eddie goes on a journey of self discovery, meeting five important people in heaven. Each of them was in his life for a specific reason - some only momentarily. And every one of the five was affected by Eddie's life in a profound way. Eddie sees them once more in heaven as they each have something to teach him.
In between each chapter or so is a page or two recounting important periods in Eddie's past, e.g., specific birthdays from his childhood to adulthood. From the point of view of this self development book review, it is interesting how the two stories work in conjunction with each other.
The Five People You Meet In Heaven - The underlying message
Many people believe that during the course of their life several people come into it and make a difference to them. This book makes you look at life the other way round. Who are the people that YOU touch without you actually realising? What is the impact that YOU make on others without your knowledge?
Sometimes the effect is instantaneous, dramatic and you know about it straight away. At other times it is so subtle that you may not realise how you changed that person's life till many years later, if at all!
Eddie had always thought that his mundane life and job were not of any use to others. By the time he meets the 'fifth person in heaven' he fully realises just how many lives he had touched and helped.
Also, he learns that each person had played a significant role in helping him to live to the exact point that he did. In other words, each person had prevented him from dying at earlier points in his life.
There are phrases and sentences throughout that make you think twice, such as:
*
"Sometimes when you sacrifice something precious, you're not really losing it. You're just passing it on to someone else."
* "But the running boy is inside every man, no matter how old he gets."
* "Youth, like pristine glass, absorbs the prints of its handlers."
The Five People You Meet In Heaven - Questions it makes you consider
The book also addresses a question that most people ask at some point:
"What happens after death?"
The author suggests one answer, which initially comes across as quite light-hearted but does make you think more deeply about it all.
When the author talks about death he does it in the way a child would bring it up, i.e., it is just one of those things that happen. And the way the story unfolds, you get an insight into his way of covering the answers to Man's longstanding curiosity about the afterlife, reincarnation, etc.
The story also makes you consider other interesting issues such as:
* Will the very next person you come in contact with change the course of your life forever?
* Have you (unknowingly) totally changed the course of someone's life?
The Five People You Meet In Heaven - Self Development Summary
As you read this self or personal development book you do feel somewhat in the grip of the story, not wanting to put it down until you figure out who 'The Five People You Meet In Heaven' are, and why. Overall, the story gives an interesting slant on the meaning of life and what happens after death. It is worth a read.
To read more about The Five People You Meet in Heaven

or to access a copy, simply click onto the Amazon.com or Amazon.co.uk icons below:
(Disclosure: The reviewer bought this book from a retail outlet. She is a participant in the Amazon EU Associates Programme)
To receive further articles do visit the 'FREE Self Development Newsletter' link below. For my Background, Passions and why I write articles like these, see:
Dr JOY Madden
You Should Also Read:
Dr JOY Madden
FREE Self Development Newsletter
Other SELF DEVELOPMENT Articles


Related Articles
Editor's Picks Articles
Top Ten Articles
Previous Features
Site Map



Follow @WorkwithJOY
Tweet



Content copyright © 2022 by Dr JOY Madden. All rights reserved.
This content was written by Dr JOY Madden. If you wish to use this content in any manner, you need written permission. Contact Dr JOY Madden for details.