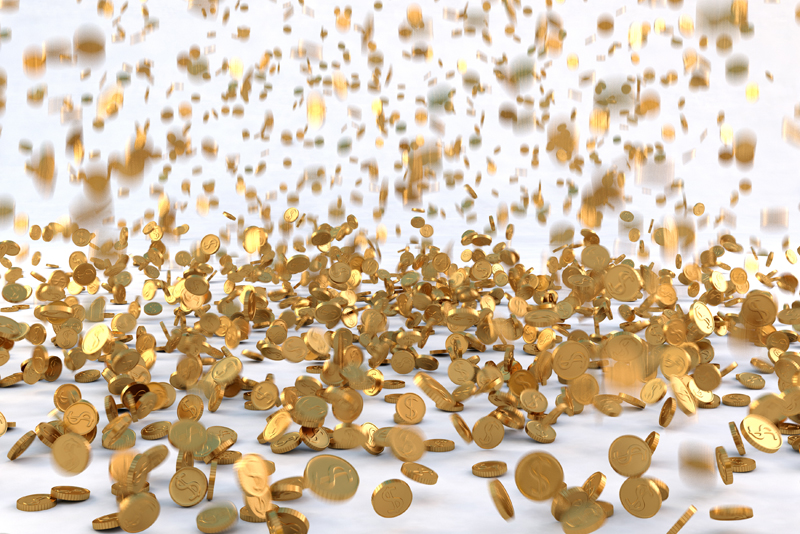 Early American coinage came in many different denominations, especially English, French, and Spanish denominations. In fact many of the early American coins didn't even state their given denomination at all. Some of the denominations are only known through legislation of the time period.

Coins in this large group were intended as substitutes for English halfpennies. This made a lot of sense at the time, since English halfpennies were the dominant coinage circulating in many of the American Colonies for many decades and even after Independence from England.

The Federal Mint wasn't authorized until 1792, and wasn't striking coins until 1793. And it wasn't until 1857, that Congress finally developed the courage to eliminate the legal tender status of a wide variety of foreign coins.

While English halfpennies were the most common coins used in the Colonies, they were not the only denomination of coinage produced in or for the Colonies or the early Republic. In addition to the halfpennies, many other Colonial coins were made using other English denominations. These include Rosa Americana halfpennies, pennies, and twopence. Also Hibernia halfpennies and farthings were in circulation.

England was by no means alone in influencing the U.S. monetary system. Silver 8-real coins made in Spain and its New World empire found their way into circulation in the Colonies. There reals were commonly referred to as "Spanish Silver Dollars."

These "dollars" and their fractional companions (4-,2-,1- and half-real coins) were influential enough that early 20th century tokens of Arizona and New Mexico are seen in 12½-cent and 6¼-cent denominations. These denominations are the equivalents of an eighth dollar or sixteenth dollar, respectively.

When a quarter dollar is referred to as "two bits," these "bits" are also vestiges of the reals of our early monetary system, even if they were ours unofficially only.

France, of course, joined the Spain and England by providing coinage for use in its own New World territories. Their colonies that eventually became part of the United States used silver 5-sol and 15-sol coins made in 1670. Copper coins denominated 6 deniers and 12 deniers were made in 1721 and 1722. French colonial coinage also includes coins made of billon (low-grade silver).

No matter what your budget, you should be able to assemble an interesting group of denominations, and in the process learn a lot about early American Colonial history.



Related Articles
Editor's Picks Articles
Top Ten Articles
Previous Features
Site Map





Content copyright © 2021 by Gary Eggleston. All rights reserved.
This content was written by Gary Eggleston. If you wish to use this content in any manner, you need written permission. Contact Gary Eggleston for details.