Creative Thinking - How to Do It and Why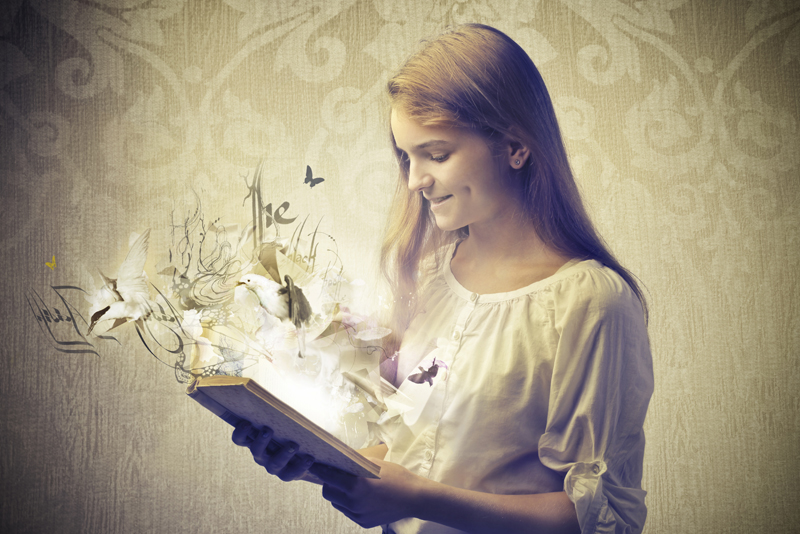 What is Creative Thinking?
Creative thinking is taking a different approach to an issue, topic, idea, etc., from everyone else. The creative mind challenges traditional thinking and sees a situation in an innovative way. This self development article shows you how to develop creative thinking and why.
Creative thinking - Why develop it?
In essence, you are taking what others are seeing and looking at it from a new point of view - one that has not been thought of before. In becoming a 'lateral thinker' you start seeing ways of resolving problems in new and exciting ways. This can actually bring you new joy in your personal, professional or business life. It also adds significantly to your emotional health and emotional wealth.
Creative thinking - How to allow creative thoughts to enter your conscious mind
Think of the situation from a child's viewpoint. Young children do not have the hang-ups that adults do. They do not fill their heads with regrets about the past and worries about the future. They experience true happiness and live totally in the present. So a first step is to practice thinking only of this very minute. Ultimately you will develop the ability to have a totally blank mind as that is when your most creative thoughts have the space to enter your mind.
An example of thinking creatively
If you ask a group of adults to paint a country scene they will generally draw fields, farm-houses, trees, country lanes, and so on. If you then ask them to add some animals they will draw cows, sheep, pigs, etc. Now ask them to draw a barn with a small table on which sits a mouse. This is when the adult with the most creativity and child-like joy will draw something unexpected, such as a 'computer mouse' sitting next to a computer.
Creative thinking - Return to thinking as a child
Suppose you were racking your brain for a solution to a problem. How do you look at it from another point of view? The easiest way is to look at it from a child's point of view:
* Imagine there are no barriers in your way.
* Imagine you have all the money in the world.
* Imagine no one will be affected by your decision.
* Imagine there is no one around to say it is a silly idea and will not work.
What will emerge in your thoughts is a list of all the different ways you can resolve your problem. You will be quite surprised at your creativity! You will discover new ways of tackling old issues. Of course, some of your ideas may not be practical as they might impact others too much or they might be too risky say. But once you eliminate those, you will be left with some very interesting ways of resolving your original problem.
Challenge traditional thinking
Most of the so-called geniuses of this world were not necessarily super-human. They simply saw the situation from a different point of view. They challenged traditional thinking. For example, people firmly believed that nothing could go faster than the speed of sound. Then they were adamant that nothing could go faster than the speed of light. As science and technology progress, previous beliefs are changed.
As just one example, it is believed by many that mankind has found all the animals it can on this Earth. Yet every year new species are found in the darkest cavern, deepest ocean, coldest place… Practice challenging the 'conventional thinking' on topics or issues. WHY do people say x, y and z? Have they ever tried a, b and c? Be your own self or personal development mentor and allow yourself to think freely.
Creative thinking - Self Development Summary
Theories and conventional thinking on subjects are forever changing. But WHO is doing the changing? Creative minds like yours that have simply been given the freedom to think differently. Practice looking at the world in a new light. If you have been told that something is not possible ask yourself why that is. What if you did not think conventionally?
Develop the daring to think laterally. Your self development and personal growth have no limits. You will find that a creative mind does not belong to geniuses only. The possibilities inside you for creativity and innovation are actually unlimited!
To receive further articles do visit the 'FREE Self Development Newsletter' link below. For my Background, Passions and why I write articles like these, see:
Dr JOY Madden
You Should Also Read:
Dr JOY Madden
FREE Self Development Newsletter
Other SELF DEVELOPMENT Articles


Related Articles
Editor's Picks Articles
Top Ten Articles
Previous Features
Site Map



Follow @WorkwithJOY
Tweet



Content copyright © 2023 by Dr JOY Madden. All rights reserved.
This content was written by Dr JOY Madden. If you wish to use this content in any manner, you need written permission. Contact Dr JOY Madden for details.