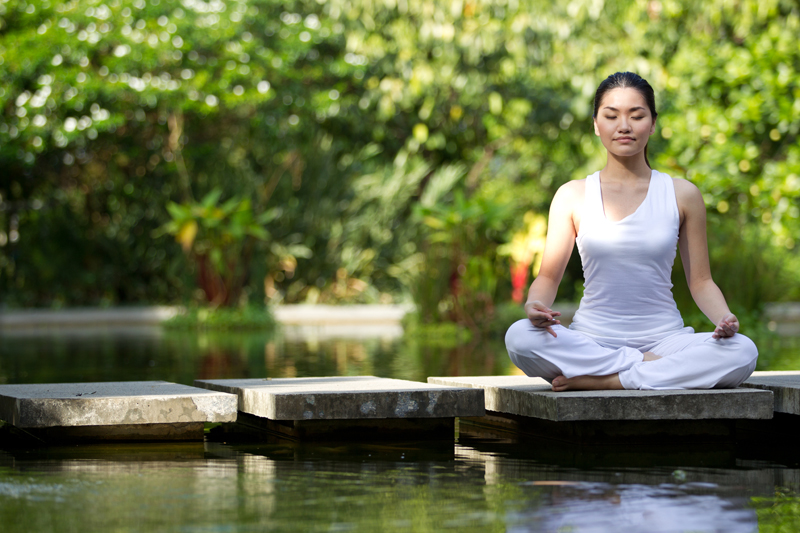 Awareness of body sensations

Vipassana meditation is practiced in silence over a ten day period. It takes you on a journey deep inside your body to the awareness of all the sensations that we never usually notice. When sitting silently for 18 hours a day to meditate they certainly become apparent!

The underlying tensions that are ignored or experienced as a background
niggle, uneasiness or discontentment all seem to be magnified when sitting in
silence, since there is nothing else to distract you. When we meditate or 'stop'
then these tensions are experienced more acutely.

Interestingly, this pain and discomfort can actually help to strengthen the mind
– if you can detach from them as mentioned in the breath passage above.
When sitting in silence in meditation for ten days you can learn a lot about
yourself.

I learnt about detachment, impermanence, resistance, my reactions, and the
habitual patterns I was previously unaware of. It is a very deep, intense and life changing experience. I would recommend it to everyone who is serious about making radical changes to their lives, and understanding themselves in a deeper way.

Meditative awareness is a useful tool and can enable you to gain detachment
from discomforts, and pains. With practice, you learn to observe all the
sensations you're experiencing at all times, and not react to them.

I know that probably sounds impossible. It is not something you can try to
achieve, it's a natural process of letting go, and allowing what is to be as it is.
As with the breath, keeping your attention fixed on the sensations in the body
allows you to rise above them. It is not something you can intellectualise
either, it's completely experiential. By bringing awareness into the body, either
during meditation or throughout your daily activities can be very helpful in
managing to remain balanced.

Body Awareness Technique

This exercise is given to help you gain awareness of bodily sensations whilst
sitting for meditation. Once you have mastered that then you can continue the

awareness throughout the day using either sensations of the body, or the
breath.Try this:
Sit comfortably

* Close your eyes and take a couple of deep conscious breaths then start
to become aware of your natural breath as it enters and leaves the
nostrils.

* Stay with the breath for a few minutes; or until you feel calm, and
peaceful.

* Take your awareness to the top of your head and notice any sensations
you feel there. Itching, tingling, heat, cold etc become aware of all the
sensations you can feel.

Slowly move your attention through the whole body in the same way.

* Notice each area, and the tiny sensations that are happening all the
time.

* You may feel stronger sensations in areas that you are not observing, for
example back pain, headache, itching; or any other kind of sensation. Try
to be aware that the pain is there, and that it will pass. Breathe into it
and do not respond or react to it. Be the observer.

* Stay with the area you are focusing on even if another sensation
becomes apparent elsewhere in the body.

* By reacting to the pain, breathing becomes unbalanced, and anxiety
takes over. Observing the sensations and not reacting to them is the key
to overcoming them.

* Once you have gained that strength of mind, your ability to function
without reacting to life becomes a natural way of being. You manage to
gain peace at all times and in all situations.

Do this practice for several minutes a day, and build it up to an hour.

Summary

Scanning the body for sensations allows us to keep our attention in the present moment. Observing without reacting to any sensation enables us to be accepting of life, and the situations we find ourselves. Reacting to outside influences and bodily discomfort changes our breath, and creates anxiety in the body.



Related Articles
Editor's Picks Articles
Top Ten Articles
Previous Features
Site Map





Content copyright © 2023 by Cat Hamilton. All rights reserved.
This content was written by Cat Hamilton. If you wish to use this content in any manner, you need written permission. Contact Cat Hamilton for details.